23rd Edition International Engineering and Technology Fair (IETF) on 3-5 February, 2019 (India)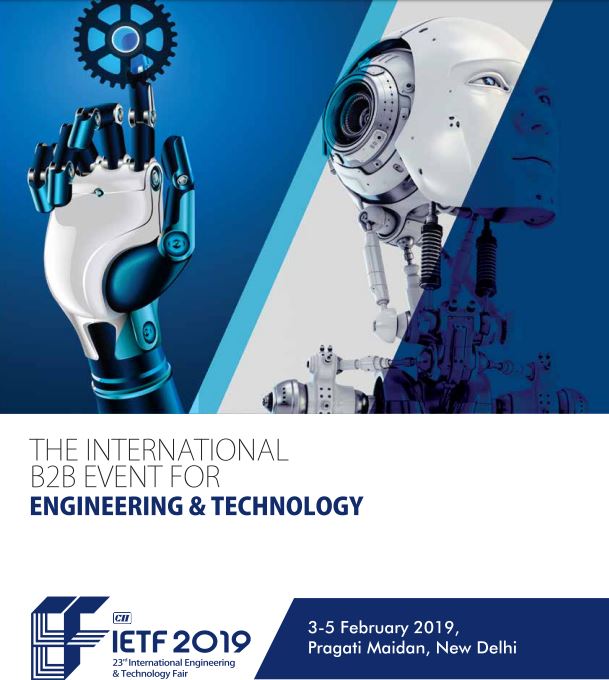 23rd Edition of International Engineering and Technology Fair (IETF) 2019 that will be held from 3-5 February 2019 in Pragati Maidan, New Delhi. Please contact the event organizers directly for participation in case you are interested.
According to IMF, India is expected to emerge as fastest growing major economy in the world, growing at 7,4% and 7,5% in 2018 and 2019. It is expected to be one of the top three economic powers of the world over the next 10-15 years, backed by its strong democracy and partnerships. India's GDP increased 6,6 % in 2017-18 and is expected to reach growth rate of 7,5 % into 2018-19.
The biennial Flagship Event of CII since 1975 – in its long journey has achieved the status comprehensive international B2B event in this part of the world. Segmented into well-defined technological sections of the engineering/manufacturing industry and services sector, a number of focused sector specific shows have been successfully organized as concurrent shows with IETF, over the years. IETF 2019 is scheduled from 3rd to 5th February 2019 at Pragati Maidan, New Delhi, India.
Please find enclosed for your reference the detailed brochure: IETF Brochure