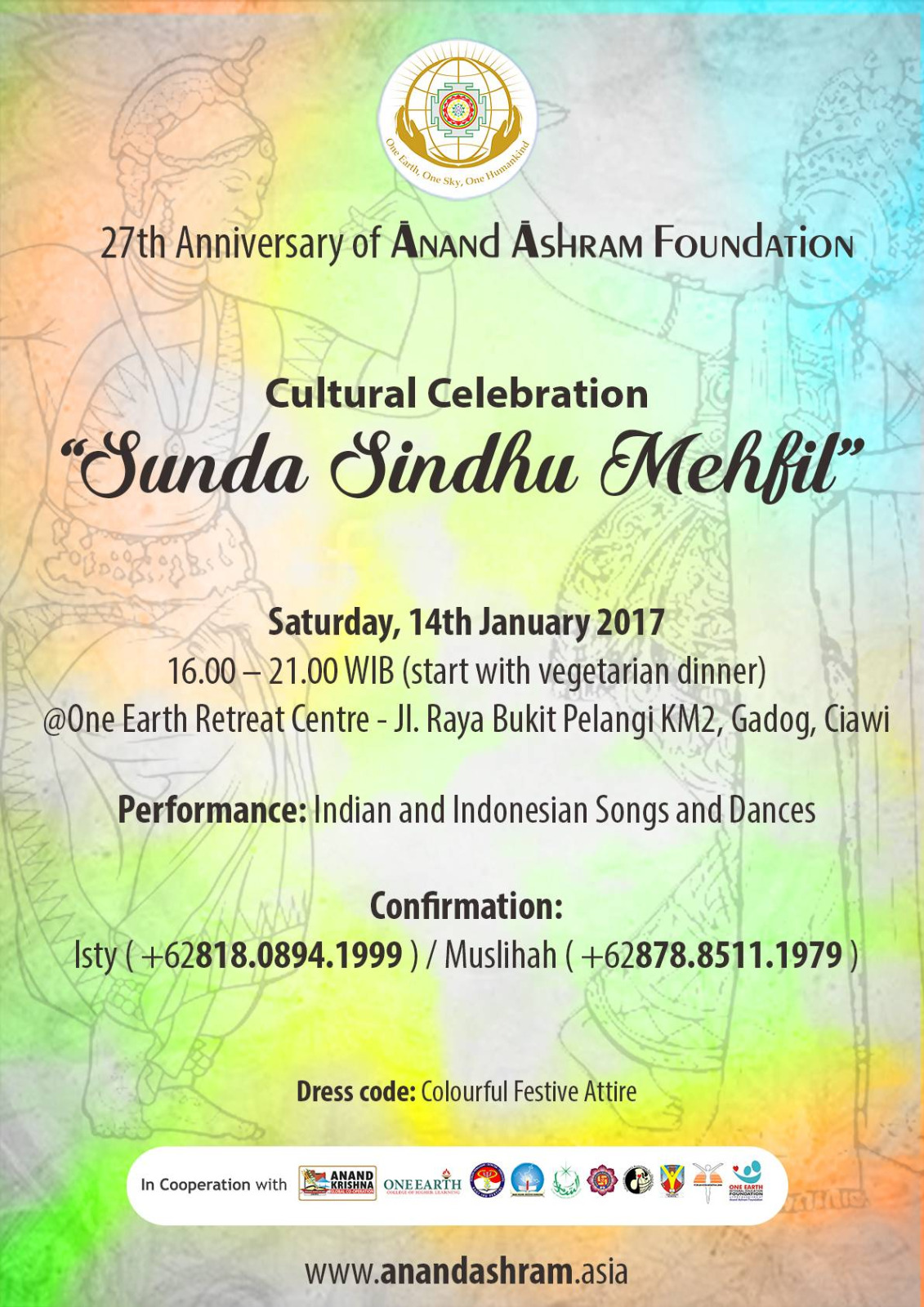 Anand Ashram Foundation (affiliated with UN-DPI) cordially invite you to:
"Cultural Celebration: Sunda Sindhu Mehfil"
Saturday, 14th January 2017, on 16.00 – 21.00 WIB
@One Earth Retreat Centre, Ciawi
Started with vegetarian dinner, this is a cultural celebration, which will present various cultural performance from Sunda and Sindhu tradition to commemorate the 27th Anniversary of Anand Ashram Foundation.
Note: From Jawarhalal Nehru Indian Cultural Centre (JNICC) artists will participate too!!! So don't miss it!
This Event FREE!
Dresscode: colorful festive attire.
Limited seat! Confirm your attendance no later than 12 January 2017 to:
Isty +62 818-0894-1999
Muslihah +62 878-811-1979