5 Ways to Look Thinner Instantly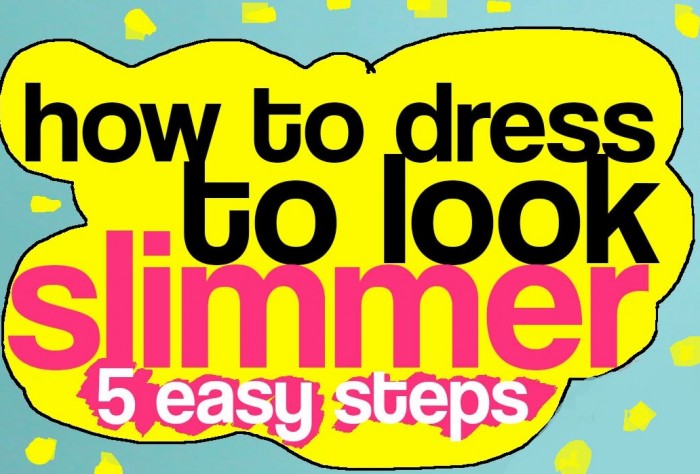 Don't be tempted to go baggy. The look will only add weight to your figure. Balance a full skirt with a fitted shirt. A long flowing top looks best with long lean pants.

Streamline your body with an outfit that coordinates with your hair color. Stay in the same color range to lengthen and slim your stature.

A below-the-knee pencil skirt is much more flattering than a mini skirt.

Pleated pants are an absolute NO-NO. Flat front styles instantly tuck you in. Less fabric means less bulk.

Dark stretch jeans are comfortable and forgiving. Make sure you're wearing your correct size by checking the side seams. They should run in a straight line. A curving, crooked seam indicates that you need a different size or style.