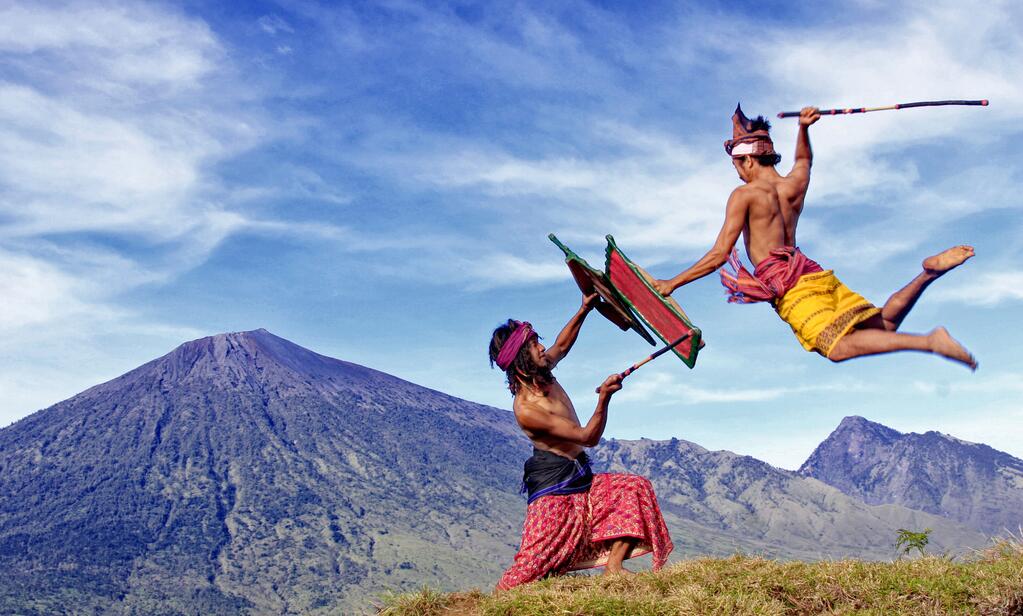 17th August is a special date for all Indonesians to celebrate Independence Day. A host of traditional activities are held in every neighborhood and village to celebrate this historic day of freedom.
Activities include Indonesia red-white flag fluttering from every home, flag hoisting ceremony, traditional games competition, social service and visiting park of the patriots.
Despite celebrating the similar customs, these six regions in Indonesia also hold their unique regional traditions on Indonesian Independence Day:
Torch Relay Race, Semarang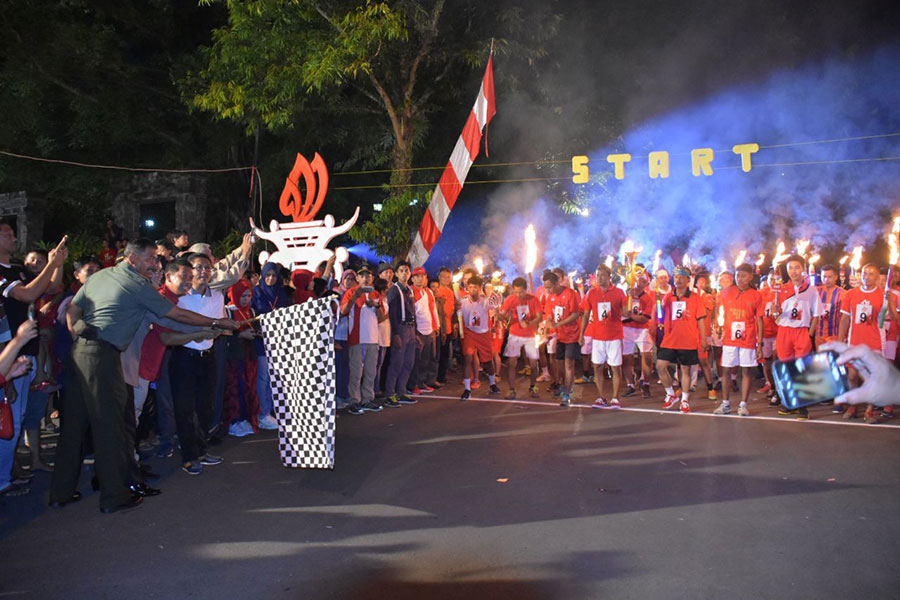 In Semarang, this running competition has been a local routine for thirty two years on Indonesian Independence Day. The participants bring the torch during the race on the night of August 17th as the locals believe the torch symbolizes the spirit of the Indonesian heroes who strove for Independence of Indonesia.
Peresean, Lombok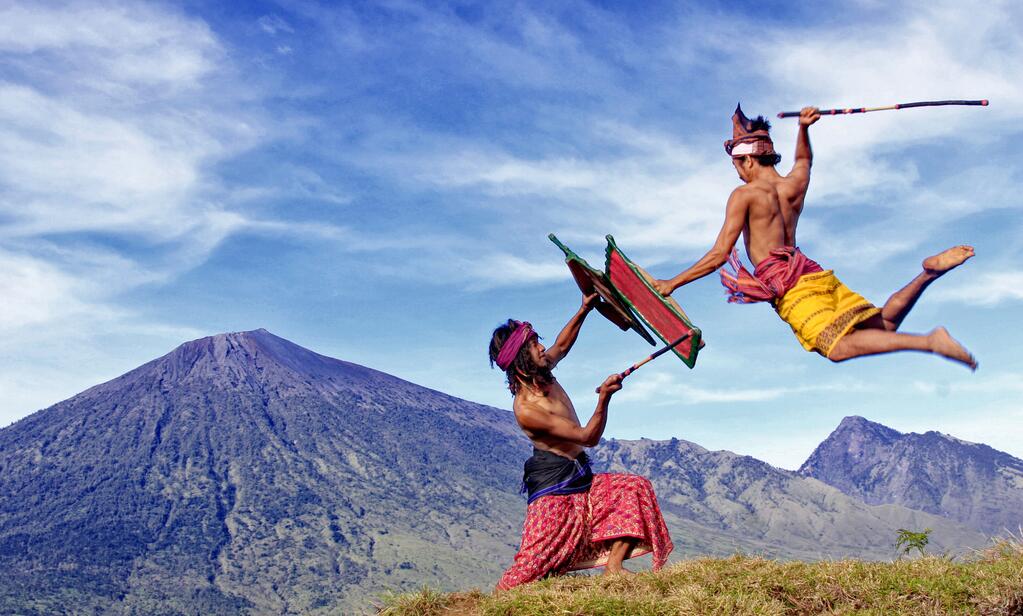 Peresean is traditional competition that originated from Sasak Tribe in Lombok, Nusa Tenggara Barat. According to history, the monarchs and their warriors organized this tradition as a post-war activity. The tradition involves two parties, known as pepadu (the fighter) and pakembar (the referee). The locals consider Peresean tradition represents the agility and toughness of the participants in a battle. Other than that, Peresean is often held as an prayer ritual for invoking rain.
Barikan, Malang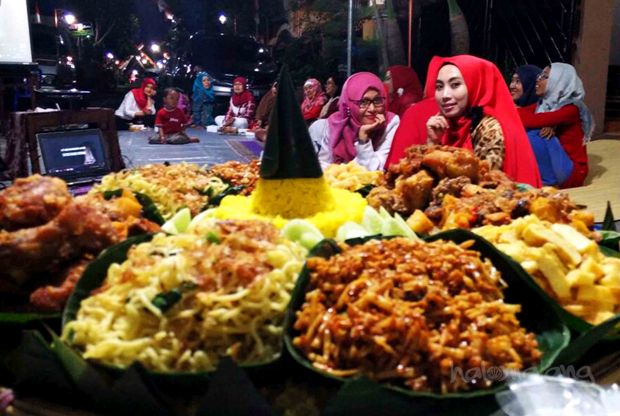 Barikan is a tradition that is held a night before Indonesian Independence day. People in Malang City perform this tradition in order to express gratitude to God for blessings that have been given to them. Afterwards the people of the neighborhood will gather to hear the reception remarks, sing national anthems, and send prayers to the nation.  The event ends with a communal feast.
Sail Boat Rally, Batam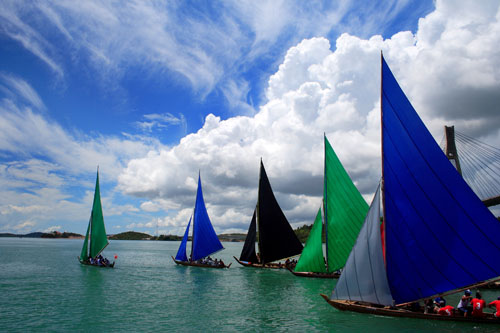 Batam utilizes its location that is adjacent to the river to schedule a sail boat competition every 17th August. Usually the rally committee divides the participants into groups of three, five, or twelve persons. It is an amazing view of the river full of colorful sails from participant boats. Besides Batam, Banjarmasin City also holds a rowing race at Martapura River with 5 – 10 members in each group as an Independence Day Tradition.
Telok Abang, Palembang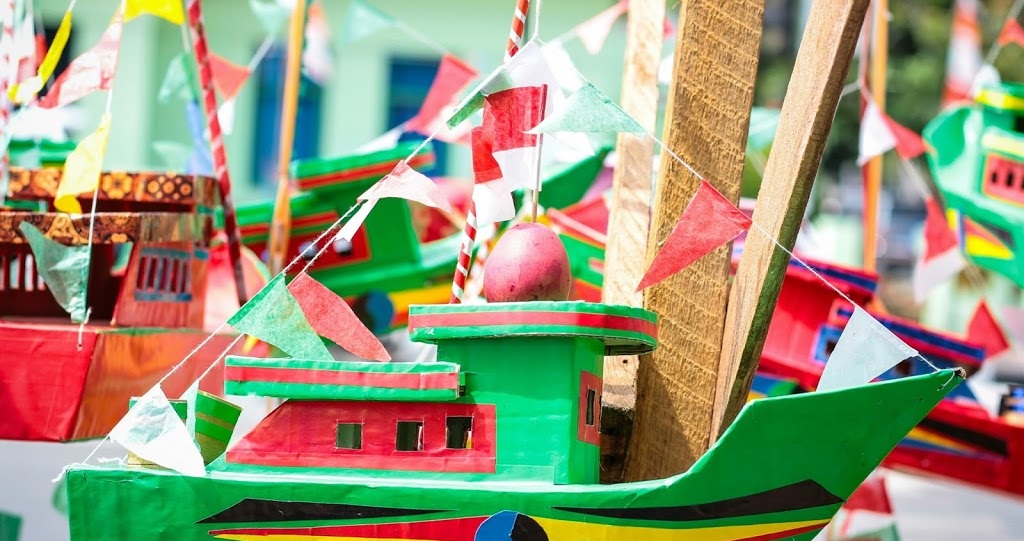 Telok Abang is boiled eggs painted red. This typical Palembang custom is closely reminiscent of the Easter tradition of decorating eggs. Telok means egg and Abang means red in Palembang language. When 17th August approaches, many street vendors of Telok Abang are seen to attract locals and other visitors. Most of them plug the eggs into toy-shaped corks. Those on-sale toys appear in form of ship, airplane, and car miniatures.
Parade of Decorative Cars, Medan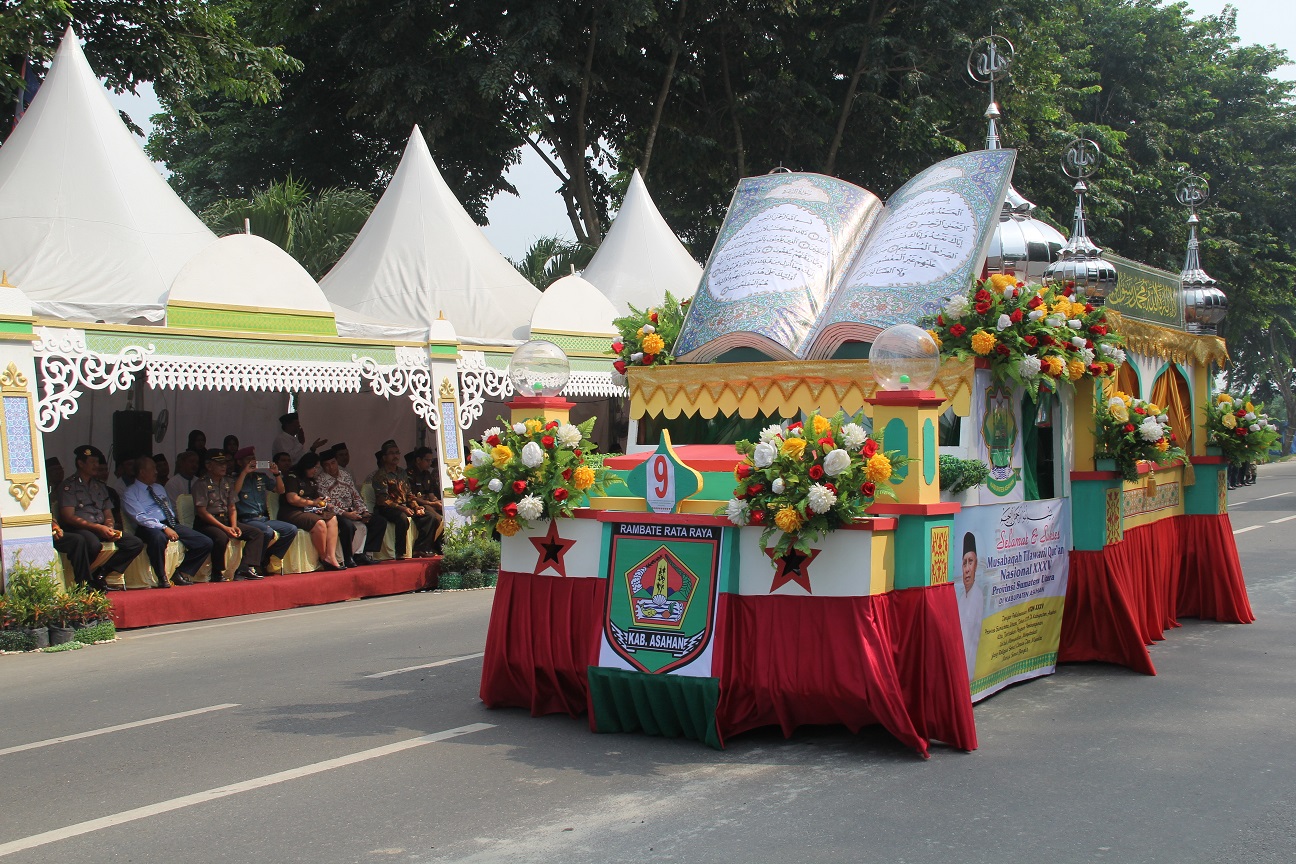 Similar to Jakarta where ornamental bicycle parade is held, people from Medan also organize a parade  with decorative cars. It is a requirement for the contestants to adorn their own car with mixed colors and decorations. Frequently fifty participants from different institutions join the parade. There is also art and drum band performance at the event.
These different regional traditions during Indonesian Independence Day is a way to express gratitude to the founders and to the nation, especially to commemorate national heroes who fought for the country's independence. Does your region also have a unique tradition of celebrating Independence Day? Please share in the comments below!