When you hear the word 'spa', you probably associate it with luxury treatments you only can get at 5-star hotels. Spa days are reserved for weekends, landmark birthday celebrations and wedding anniversary treats. But in Indonesian, spa treatments aren't thought as a once-in-a-blue-moon kind of treat. Spa treatments are an essential part of any women.
There are many traditional Indonesian remedies and treatments, originating from the practices of ancient Javanese palaces. Here are some Indonesian traditional treatments you can try to pamper yourself:
Pijat (massage)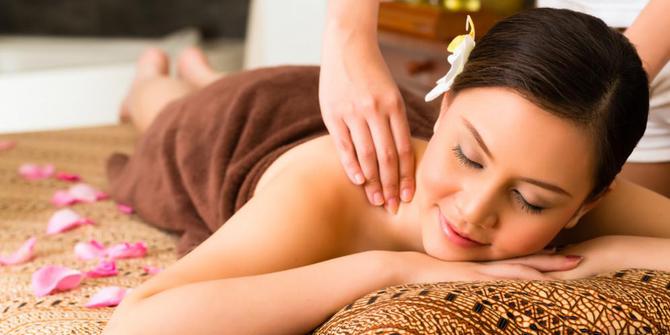 This ancient therapeutic technique is believed to positively affect both the mind and body. The therapist are not only going to give your long deep strokes on your muscles, but also presses on certain pressure points to release tension. But that is not all, as pijat can benefit your body by easing muscle pain, boosting one's immunity to creating relaxation and and reducing and anxiety.
Try it here:
Kokuo Eastern Reflexiology, Jalan Timor No 12 Menteng Central Jakarta
Phone +62-213140022
Lulur (body scrub)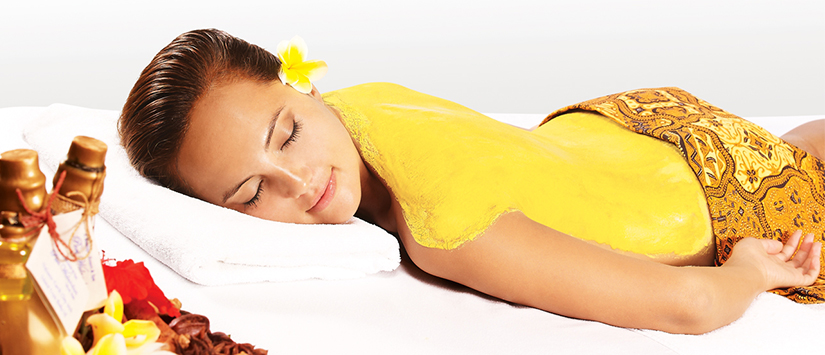 Lulur, which means "scrub", originated as a pre-wedding beautifying ritual of Javanese ancient princesses since seventeenth century. Historically, lulur ritual was performed every day for 40 days leading up to their wedding ceremony. Usually, the lulur paste consists as herbs, spices and flowers like jasmine, turmeric, ginger, coconut, coffee, and rice for its exfoliating qualities. This treatment aims to get soft, bright, glowing skin.
Try it at:
Jamu Spam Jalan Cipete I No 8, Cilandak, South Jakarta
Phone +62-217659691
Ratus (V-Spa)
Literally meaning 'fogging', ratus is a traditional treatment designed to keep a married women's intimate areas fresh, healthy and sweet smelling. You will be seated on a rickety, bottomless wooden stool with your legs open, and the preparation is placed directly underneath and the fragrant fog will go upwards to your intimate area. The preparation mainly consists as kayu rapat, a fragrant herb believed to have tightening properties and other herbs. Not only for married women, this ritual is also widely practiced by bride-to-be prior their wedding day. Ratus is believed to have anti-bacterial and anti-fungal properties, as well as helping to ease itching caused by yeast infections.
Try it at:
Martha Tilaar Day Spa
Address:
Jl. Pluit Timur raya no. 30 Jakarta Utara
Phone: +62-216692296/+62-216692666
E-mail: [email protected]
Plaza II Pondok Indah Jl. Sekolah Duta V Blok BA no. 55 Jakarta Selatan
Phone: +62-217695456
E-mail: [email protected]
Sentra Niaga Puri Indah, Blok T2/28, Kembangan Jakarta Barat
Phone: +62-2158301559
E-mail: [email protected]
Jl. Gandaria I No. 337 Kebayoran Baru Jakarta Selatan
Phone: +62-217225680
Email: [email protected]
Centrak Park Mall, Lantai LG 225, Jl. S. Parman Kav 28, Tanjung Duren Selatan, Grogol Petamburan, Jakarta Barat
Phone: +62-2129200507
E-mail: [email protected]
Mall Kuningan City, Lantai 1 Unit L1-58, Jl. Prof. Dr. Satrio KAV. 18 Kuningan – Jakarta
Phone: +62-215010 1338
Email: [email protected]
Indorama Building LT Mezanine Jl. HR Rasuna Said Blok XI Kuningan Jakarta
Phone: +62-8111186266/ +62-215261124/ +62-215261121
E-mail: [email protected]
Jl. Cikini Raya no. 83 Jakarta
Phone: +62-8111196266/+62-2131937616
E-mail: [email protected]
Gedung Puspita Martha LT. 2 Jl. Wahid Hasyim No. 19 – 21 Jakarta
Phone: +62-8118106266/+62-2131902159
E-mail: [email protected]
L. Prapanca Raya Blok P III No. 3 Jakarta
Phone : +62-8118476266/+62-21-7393519
E-mail: [email protected]
Jl. Boulevard Raya Blok FY No. 5 Kelapa Gading Jakarta
Phone : +62-8118416266/+62-214532718
E-mail: [email protected] co.id
L. Ruko Sentra Bisnis Blok RSA 3 No. 6 Grand Galaxy City, Bekasi,
Phone: +62-2182732120
E-mail: [email protected]
FX SUDIRMAN, LT. F3, Unit 03,04 Jalan Jenderal Sudirman – Pintu Satu Senayan
Whatsapp: +62-87768733999
Phone: +62-8111916266
Jl. Raya Jatiwaringin Blok H. 05, Jatiwaringin, Jakarta Timur
Phone: +62-218618416
E-mail: [email protected]
Grand Indonesia, West Mall, Lantai 3 Unit 19 (Martha Tilaar Shop), Jalan MH. Thamrin no. 1 – Jakarta Pusat +62-2123581044
Kompleks Perumahan PT Greenville, Blok BK no. 8B, Duri Kepakebon Jeruk, Jakarta Barat
Phone: +62-81388362828
Rukan Garden House Blok A no. 22, Pantai Indah Kapuk Jakarta
Phone: +62-2129021024
Batimung
Batimung is a traditional sauna from Banjar, South Kalimantan. In total, there are 3 steps for baimung to be effective. First, make a powder mixture based with black sticky rice. Coat the whole body with this mixture, then wrap a thick cloth. Next, there will be the evaporation process. Create a concoction that consists of a mixture of lemongrass oil, fragrant root, kaffir lime leaves, temu giring, ylang, pandan leaves, and jasmine, then boiled with water in a closed pot. This pot should only be opened when ready for use. Finally, a towel is wrapped all over the body so that the steam will still close to the body rather than escape through gaps. Women would usually then sit on a small bench with the boiled pot of Batimung underneath.
As both the batimung treatment and ratus are roughly similar, both provide the same benefits.
Try it at:
Martha Tilaar Day Spa
Kerokan (coin massage)
This treatment is believed to cure that peculiar ailment of masuk angin (entering of wind). Anyone who has been living in Indonesia will know that masuk angin usually befalls people who have been caught in the rain, eating too late, tired or overworked. This remedy involves a coin being scraped diagonally across the length of an oiled back. This is believed to release the wind which is trapped inside the body by increasing the blood flow at the surface. A warning before you opt in for this one: after the treatment, you will get 'temporary tattoos': your skin will be covered in pattern of red welts.
Try it at:
Martha Tilaar Day Spa
Boreh
This Balinese beauty tradition is similar to Javanese parem. This concoction consists of lemongrass, sandalwood, ginger, clove, nutmeg, galangal, black rice, and coconut oil. Every ingredient is mashed together and rubbed all over the skin like a scrub. Afterwards, it is removed by wiping with a wet cloth. Because of the warming properties of Boreh, it has medicinal properties to whomever uses the treatment. Eliminating colds, improving blood circulation, and relieving aches are some of the benefits it has. Besides being beneficial for health, a routine treatment of boreh can remove impurities that clogs pores and dead skin cells, as well as brighten skin tone.
Try it at:
Zen Gunawarman, Jalan Gunawarman No. 43, Senopati, Kebayoran Baru, Jakarta Selatan, Daerah Khusus Ibukota Jakarta
Phone: +62-217262375/+62-2172791514/+62-2122717260
Email: [email protected]
Zen Pakubuwono, Jalan Pakubuwono VI No.43, RW.2, Gunung, Kebayoran Baru, Kota Jakarta Selatan, DKI Jakarta
Phone: +62-2129126160/+62-82368287000
E-mail: [email protected]
Zen Juanda, Jl. IR. H. Djuanda No. 88 D, Bakti Jaya, Sukmajaya, Kemiri Muka, Beji, Kota Depok, Jawa Barat
Phone: +62-2129867928/+62-85373787000
E-mail: [email protected]
Website: https://www.zenfamilyspa.com/
Uokup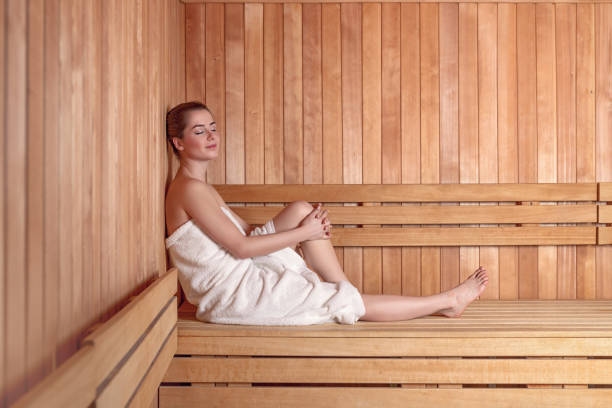 This type of sauna which is usually done by the Toba and Karo Batak people is not commonly known by ordinary people. Traditionally, special herbs such as ginger, plant roots, leaves, cinnamon, sangge, urek usar, and pandan leaves are carefully collected then boiled in water. The boiling water is then placed in a pail or open receptacle to steam. A seat is then placed on it, where the woman will sit down wrapped in cloth, for her body to absorb its steam. This treatment is often done by women from Batak after giving birth for its detoxification qualities. It is also good for blood circulation, eliminating fat and body odor. This treatment done regularly will reduce muscle pain for short term and cure many illnesses while also rejuvenating the skin for the long term.
Try it at:
Bimasena Spa Jalan Dharmawangsa Raya No.23 Kebayoran Baru, Jakarta 12160, Indonesia
62-217258668
E-mail: [email protected]
Website: https://www.bimasena.co.id/
Cream bath
This is one of the most common beauty treatments among Indonesian ladies. Cream bath is essentially a hair spa; your scalp is massaged, your hair is washed and left in a hot towel wrap while the therapist's hand will work the tension out of your neck and shoulders. During the session, it is not only your hair which will be taken care of but also the area surrounding your neck. Creambath is meant to cure any hair ailments you have, leaving your hair smooth, shiny and healthy.
Try it at:
Puri Santi Spa
Address:
Jalan Bunga Mawar 19 Cipete, South Jakarta
Phone: +62-217662423
Website: https://www.purisanti.com/
Totok Aura Wajah (healing facial acupressure)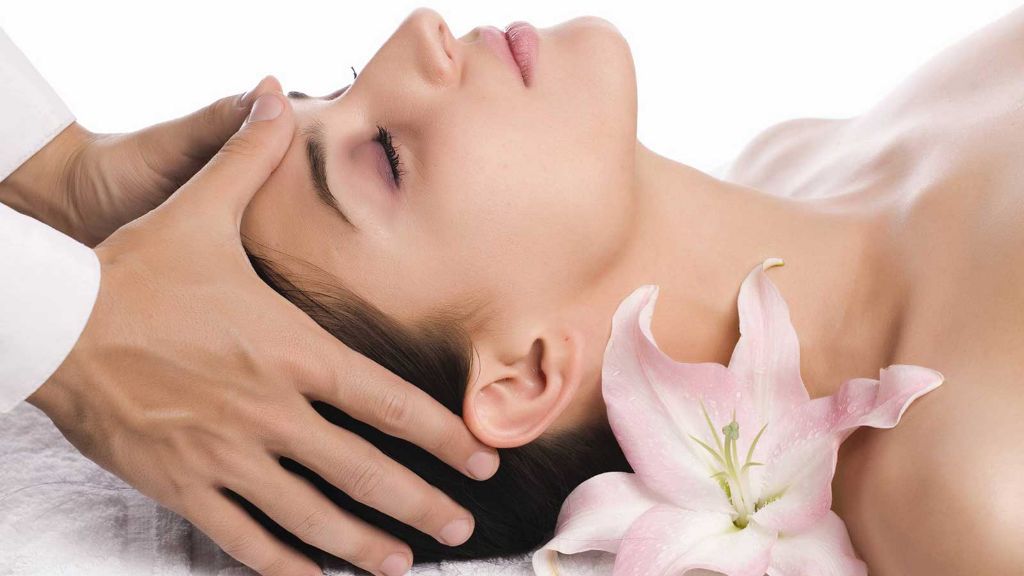 Totok aura wajah combines the therapies of acupressure and your own natural chi or bio energy. Besides boosting circulation, naturally 'lifting' the face, and softening the skin, this version promotes overall health by balancing the energy within your body. During the treatment, you lie flat on your back as the therapist begins massaging your face upwards to relax the muscles. Then, the therapist will give your various pressures on certain points of your face, neck, and head.
Try it at:
Dian Kenanga
Address:
Jalan Pejaten Barat Raya No 38, South Jakarta
Phone +62-217806679
Jln. Ampera Raya No. 130 – 131, Kemang, Jakarta Selatan
Phone: +62-217812219/ +62-217804165/+62-2192823013
Ruko Kebayoran Arcade 3 Blok E – 1 No. 7 – 8 Jl. Boulevard Bintaro Sektor 7, Jakarta Selatan
Phone: +62-2129521653/+62-2129521654
Website: https://www.diankenanga.com/