Be Tree-ific, Plant a tree today!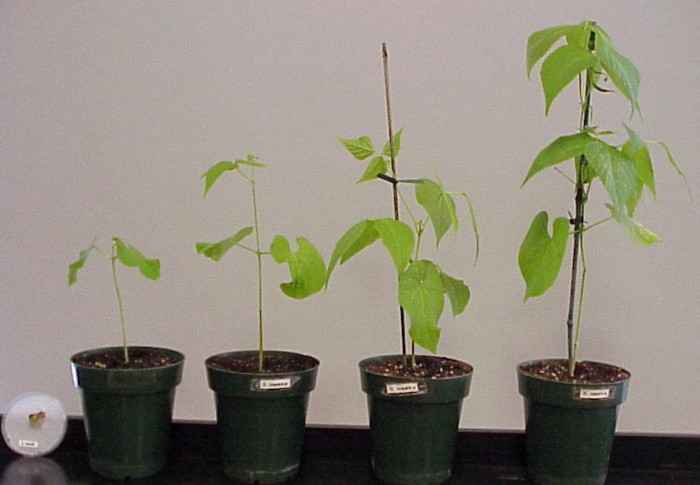 A green story from Indonesia
Climate change is real. Relentless deforestation and need for energy is one of the primary causes for rising CO2 levels, melting glaciers, and increasing global temperatures.
---
Any magazine your read, tv shows you watch or even the daily newspaper is full of it. Can you help?
Each of us has the power to make a difference and collectively can make a positive global impact. Al Gore's 'An Inconvenient Truth' spurred a small group of Indians in Jakarta to establish a non profit organisation in 2007- Yayasan Tanam Pohon Indonesia, with a vision to react to problems caused by the massive and increasing levels of deforestation in Indonesia, raise awareness of environmental issues and the role forests play, take action against climate change, educate children on these issues and to PLANT TREES. Since its formation, YTPI has planted over 260,000 trees with corporate partners, individual contributors and volunteers.
The first project was to plant 4000 trees in Megamendung, Punchak – an hour's drive from Jakarta. This area once lush green and covered by tropical rain forests had become a giant landslide due to building of luxury villas, farming and general logging. A mix of native species of trees was planted in an effort to stabilize and reforest this area with the help of a local orphanage.
My daughter Isha, who is 14, is a typical city dweller and had never planted anything earlier. The first 3 trees were a challenge where she tried to avoid soiling her hands and screamed when she came to her first earthworm. By the 4th tree she was a pro and could not plant enough trees. We planted 55 trees together in 2 hours. It was hell on my back with the constant bending and kneeling to get the plant carefully free of the polybag and to then place it the pit, cover it firmly with mud. We were a very happy pair knowing we just made a small step in re-greening the planet.
It takes 477 trees per person to offset the individual carbon emissions. So we still have a long way to go. YTPI found a partner in the Sentul city administration to develop a city forest. To promote bio-diversity, trees of mixed species were to be planted and the local administration would protect and maintain them for a minimum period of 40 years. Since this agreement came into effect, YTPI has planted approximately 40,000 trees there and look forward to many more.
Their next big project was to plant a million trees in Subang, West Java, in cooperation with the local provincial government and the village Bupati. To understand all aspects a pilot planting of 100,000 trees was carried out successfully in January 2008 with local village schools in Subang. In this event, Nangka (Artocarpus heterophyllus) and Asam Jawa (Tamarindus indica) were the chosen tree species that were planted with the hope that the fruits from these trees will benefit the local community.
"In the past, Subang had a lot of forest, very green. But take a look at Subang now. The mountain looks beautiful from one side, but if you look at it from the other side, it's bald from logging" said Eep Hidayat, Bupati Subang, voicing his concern regarding Subang's environmental condition.
An MOU has been signed between Yayasan Tanam Pohon Indonesia, SMKN 2 Subang, and the office of Bupati Subang emphasizing that the trees planted with the support of YTPI would be taken care of and would not be cut before 40 years. This was indeed an extraordinary commitment from the state government of Subang, and a step forward in preserving our beloved earth. Further, Bupati Subang explained that during his term, no logging permit was released from his office. "Don't ever come to my office asking for a logging permit. I will never allow it!" said Eep Hidayat.
Preparations for planting a million trees in Subang are now in full swing. 25 local village schools are now part of the project with tree nurseries where the saplings are grown from seeds. These saplings will then be planted with participation of the residents and volunteers. Once planted, an audit verification process provides validation and measurement of success.
Other successful green partnerships have been with HINO motors, which planted 18000 trees and some of these were planted around their factory premises in Purwakarta, West Java, to celebrate their 25th anniversary of operations in Indonesia. TS Suites, the hippest hotel in Surabaya collaborates with YTPI to plant a tree for every room night sold. So one room at a time the hotel is making a positive impact on the environment in Surabaya, making it the first truly 'Green' hotel in Indonesia. Indonesia has the highest rate of deforestation in the world and only when individuals take a stand can this global problem be tackled head on. TS Suites has so far planted 3000 trees in Surabaya. Randolph Bubu, owner of TS Suites and Karl Waelti, CEO of the Core Hospitality International, demonstrating their company mission "It's the extra thought that makes the difference".
A 3-way partnership to promote 'global cooling' and greening of Indonesia between printer and fax manufacturer Brother Indonesia, Yayasan Tanam Pohon Indonesia and PT Marga Sarana Jabar – a toll road company. Brother Indonesia with its 'Go Green' environmental focus plants a tree for every printer sold in Indonesia with YTPI. YTPI teamed up with PT Marga Sarana Jabar to plant these trees along the newly constructed toll road to provide a green forest belt with native tree species. A wonderful partnership demonstrating the collective efforts to tackle climate change.
YTPI also works with schools and associations to setup tree nurseries, organize tree planting days, information sessions and workshops to develop awareness on environmental issues and climate change.
As Mahatma Gandhi said "one must care about a world one will not see". We all share a responsibility to the world we live in now and the world we leave for future generations. Want to change the world? Plant a tree today.
More information on Yayasan Tanam Pohon Indonesia and its One Million tree project at www.onemilliontrees.org. YTPI was established in 2007 by Hitesh Chhaya, Anil Raina and Poonam Sagar in Indonesia.