Professional Makeup Artist Mansha Dholli Mulani successfully held an Indoindians Holiday Makeup Workshop at India Club office, Jakarta.
The makeup workshop consisted of hygiene (cleansing and toning before makeup), introduction to foundation and primer, color correction, makeup kits must have, brushes must have, and basic day and night makeup.
The best part of the makeup workshop of course was the make over session. Here we focus on the transformation of 2 participants – Neet and Karishma.
After introduced the basic makeup tools and technique, the 'transformation' began with Neeta who has warm medium skin tone and discolorations on her face. Mansha wanted to give her a subtle smokey look. Of course, since it was a workshop, Mansha only put makeup on the half part of Neeta's face.
To cover discolorations, Mansha applied STILA One Step Correct Primer all over Neeta's face. She also applied LA Girl Liquid Concealer (the orange one) to cover under eye dark circles. After that, she proceeded to apply eye shadows, eyeliner, mascara, and eyebrow to her face. She continued with contouring and highlighting, blushes, and lipstick. For Neeta's skin tone, Mansha chose dark red lipstick. She then set the makeup with translucent powder.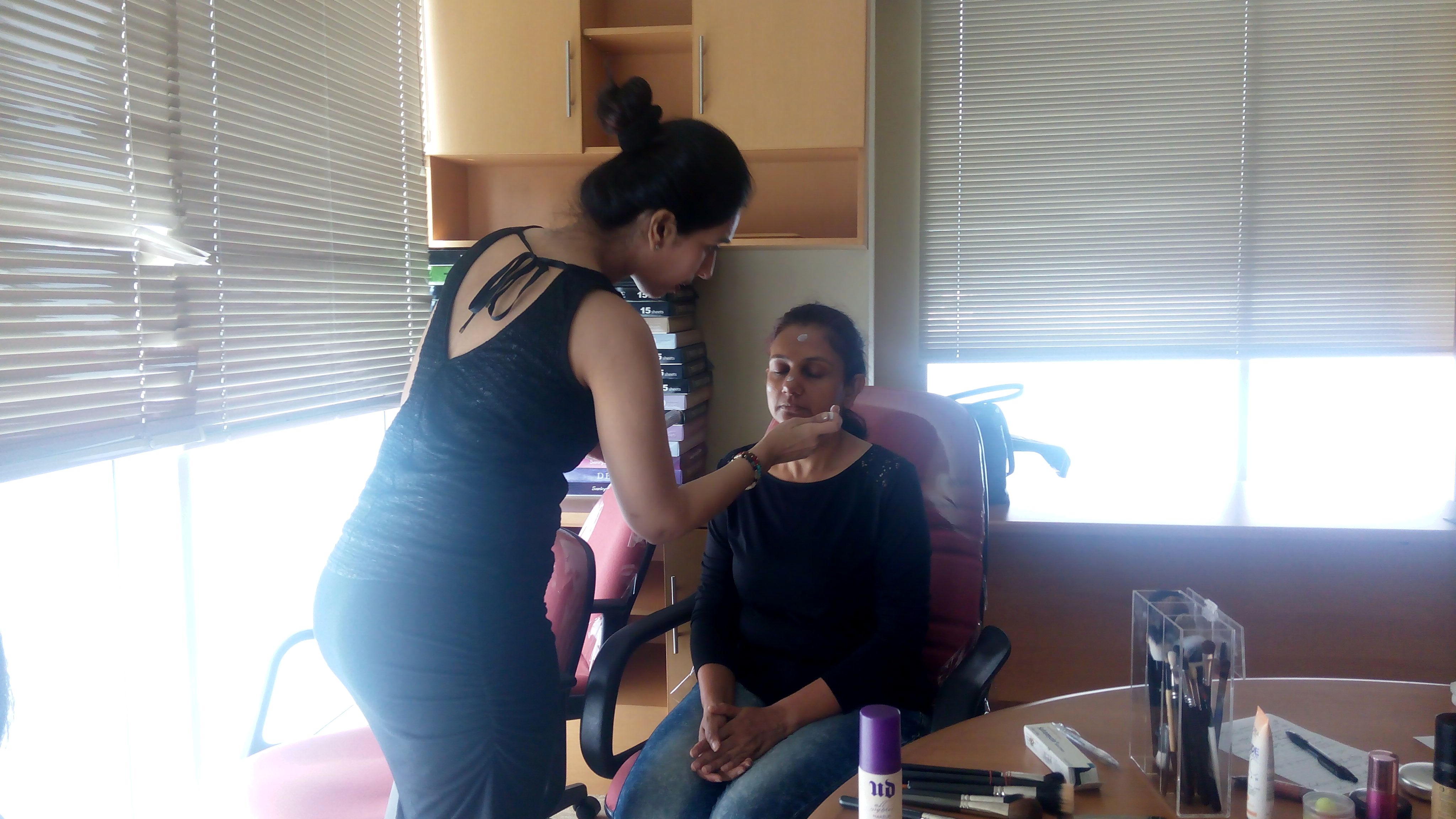 For Karishma, the products Mansha used were slightly different. To cover the redness on her face, Mansha applied LA Girl Liquid Concealer (the green one) and L'oreal CC Cream (orange). The rest of the processes were pretty much the same with Neeta. But for Karishma, Mansha chose soft pink lipstick that combined perfectly with the smokey eyes look.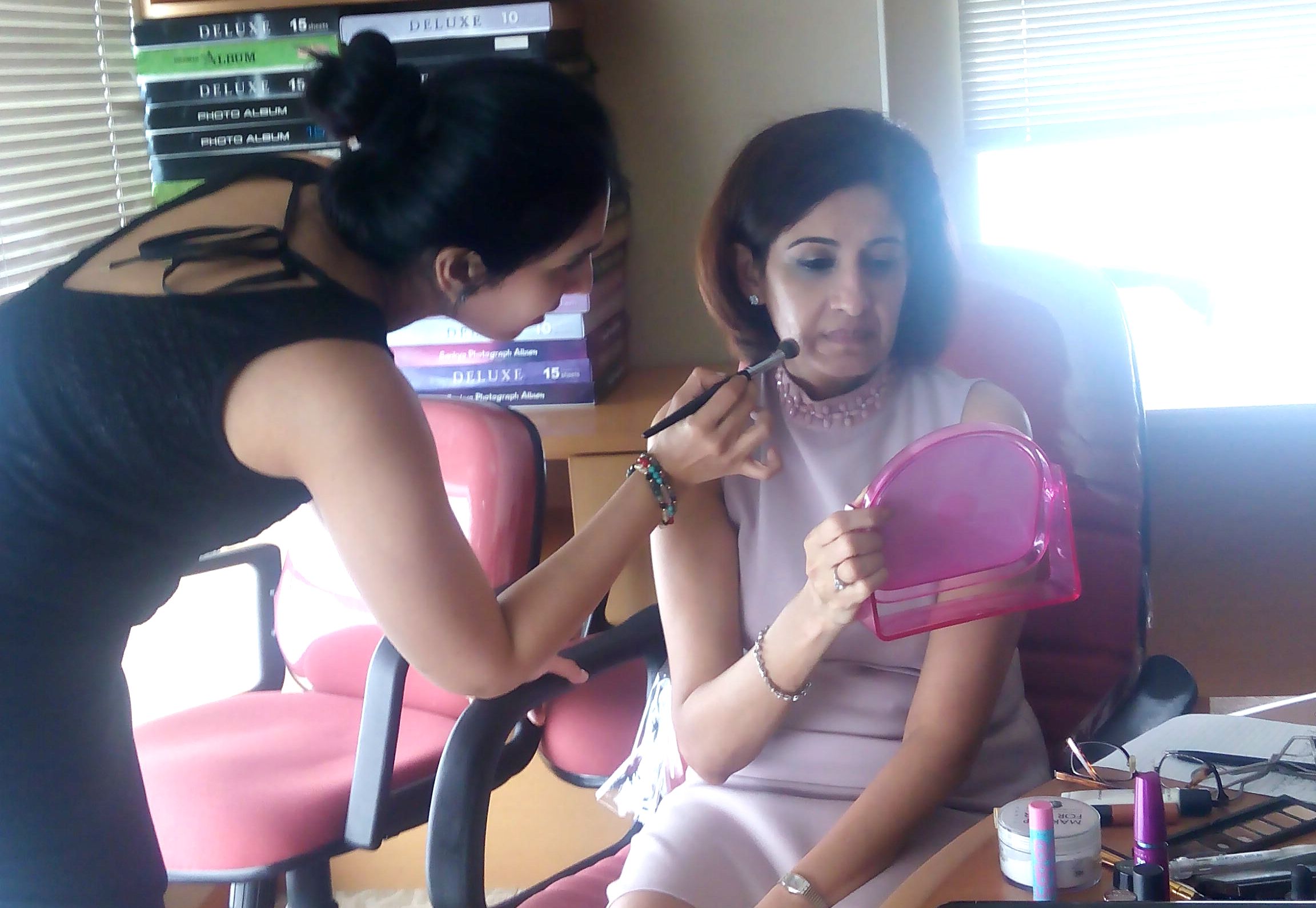 Check out the before and after results below: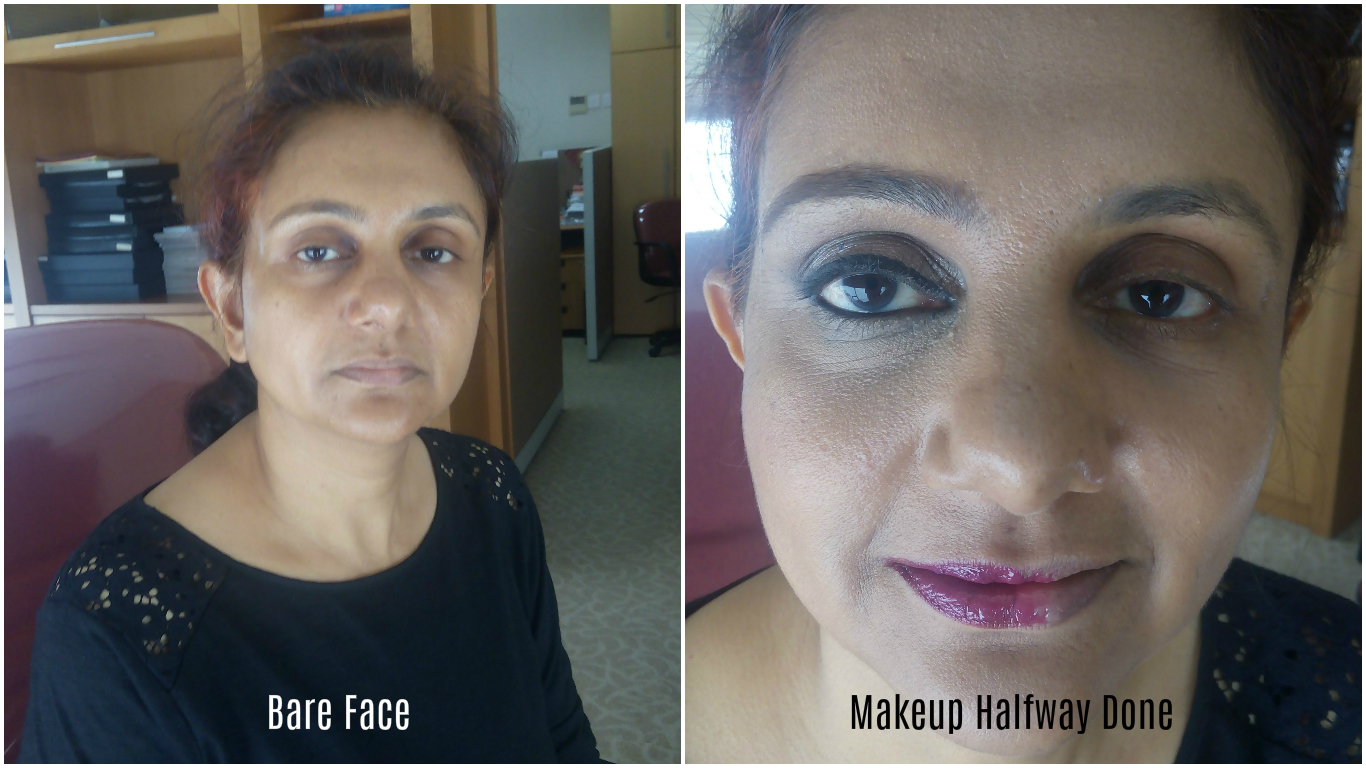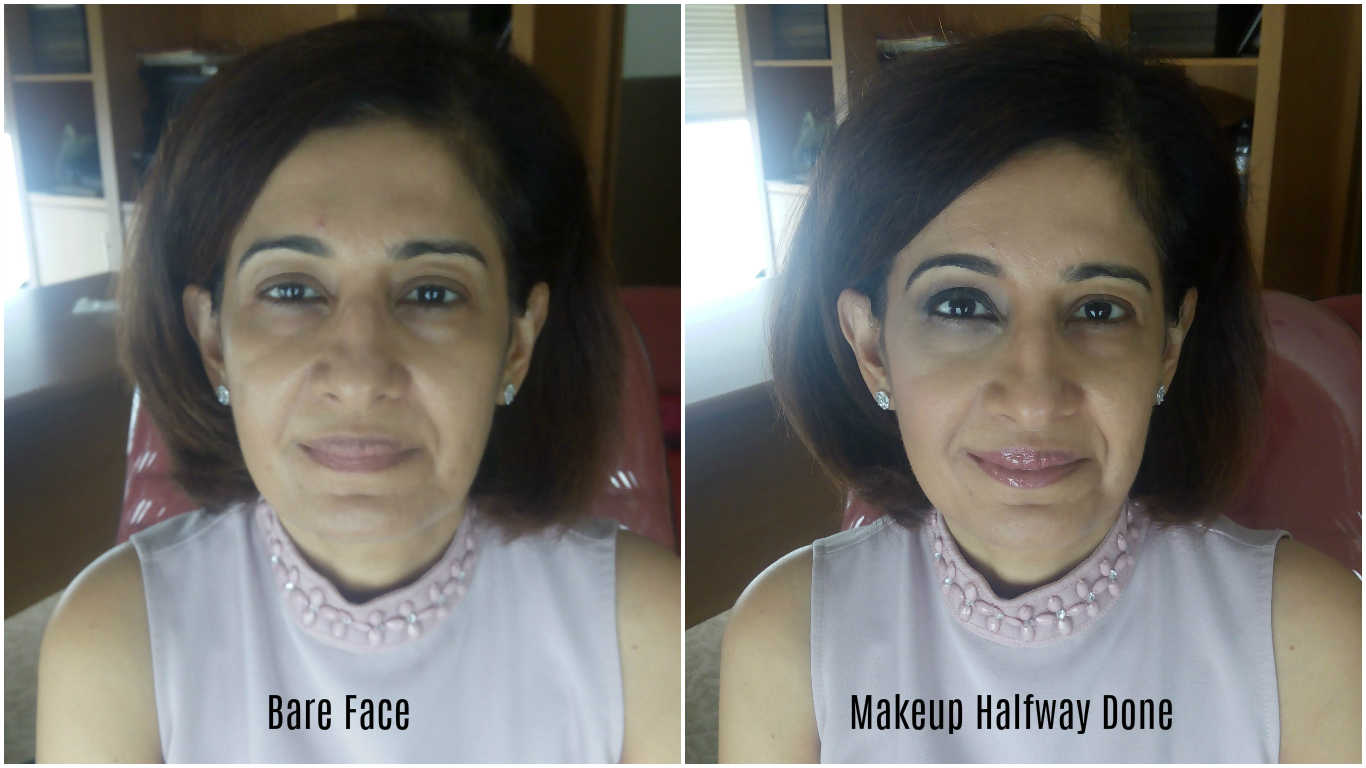 After Mansha did half of the makeup, she let the participants to do the rest. Although they forgot the steps or didn't know to apply the makeup, Mansha guided them and helped them to apply the makeup.
And the result was amazing! Check out Neeta and Karishma's makeup transformation below: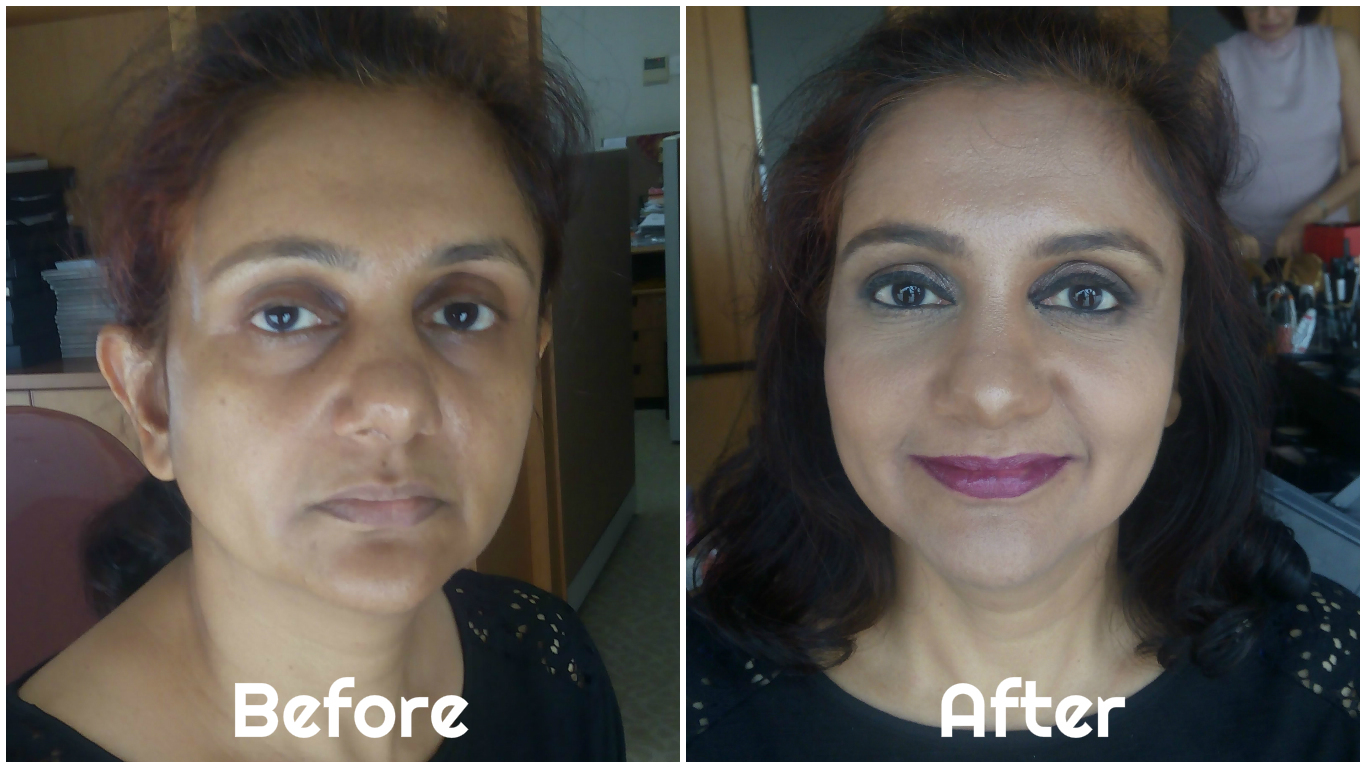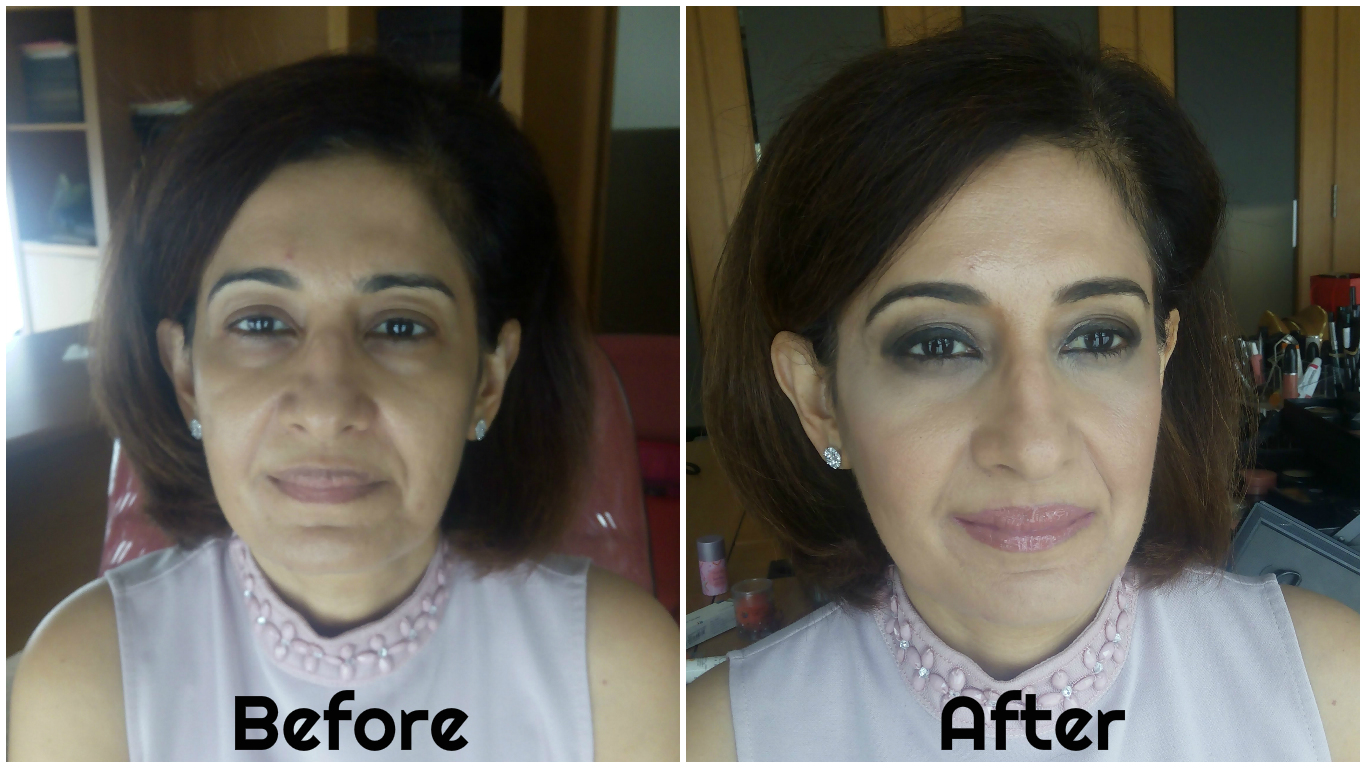 Overall, the participants were happy with the result. They were also amazed by the skill they gained from the workshop. And of course, they now know about which products suit them the most.
The Holiday Makeup Workshop was Mansha's second makeup workshop. She's planning to share ther knowledge on beauty to more people through other workshops.
Do you want to participate in our next makeup workshop? Send us an email at [email protected] to register your interest.