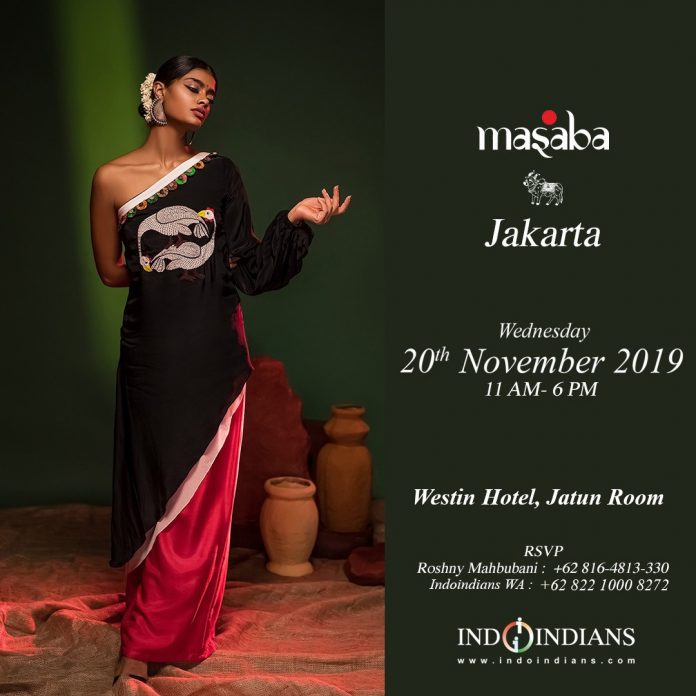 Masaba by Masaba Gupta is a diffusion line focussed on creative prints, relaxed cuts and bright colours.
'Masaba' is a diffusion line catering to women from the age group of 18-40 years. The silhouettes are no fuss, simple and commercially viable, yet of high cut and fashion.
And we can't wait to see what Masaba's label comes up with in Jakarta for the first time:
Date & Time: Wednesday, 20th Nov | 11am – 6pm
Venue: The Westin Jakarta – Jatun Room
Free Entry.
More details etc: WA +62 822 1000 8272 (Dias)
Organised in collaboration by Le Rosh Boutique & Indoindians
Celebrated designer, and daughter of veteran actor Neena Gupta, Masaba Gupta is one such name in the industry who has turned fashion into a full-time career without succumbing to the usual stereotypes that many others in the space grapple with. She is the face, soul, and the very essence of House of Masaba. With an ever-evolving style, she has not only managed to find the sweet spot between haute and pret couture, but has also learnt to shop her brand of anytime-anywhere creations to a loyal base of customers.
Does Masaba Gupta ever sleep? In the past year, the 30-year-old designer reported a $1 million investment in her company, launched a line of lipsticks and nail polish with beauty retailer Nykaa Cosmetics, while Netflix announced a new series starring her and her mother, actor Neena Gupta. This was hot on the heels of collaborations for a capsule collection for the final season of Game of Thrones, a line of saris with Banaras brand Ekaya, and Africa-inspired tribal jewellery with Jaipur-headquartered jeweller, Amrapali — all of which debuted between February and May this year. Oh, and she also designs four collections a year.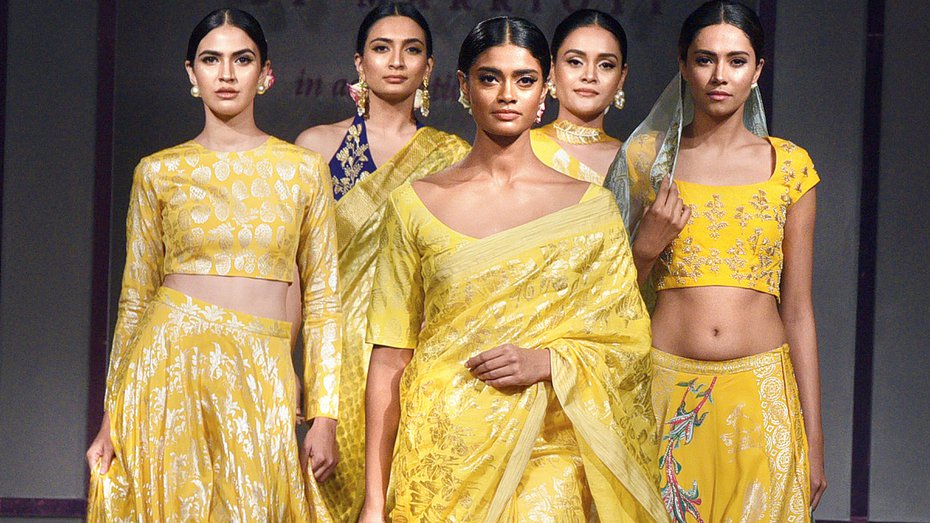 This is the vision brought to fruition in all her garments. Whether it is through the merger of handloom with quirky and outlandish prints, or with a refreshing palette of vibrant pinks, yellows, greens, and blues against tribal motifs – the new-age designer ensures her heritage and cultural identities are a big part of her clothes. The influences are all very strong and dynamic, as Masaba quips, "I get inspired by the everyday things around me and these elements have a very strong personality."