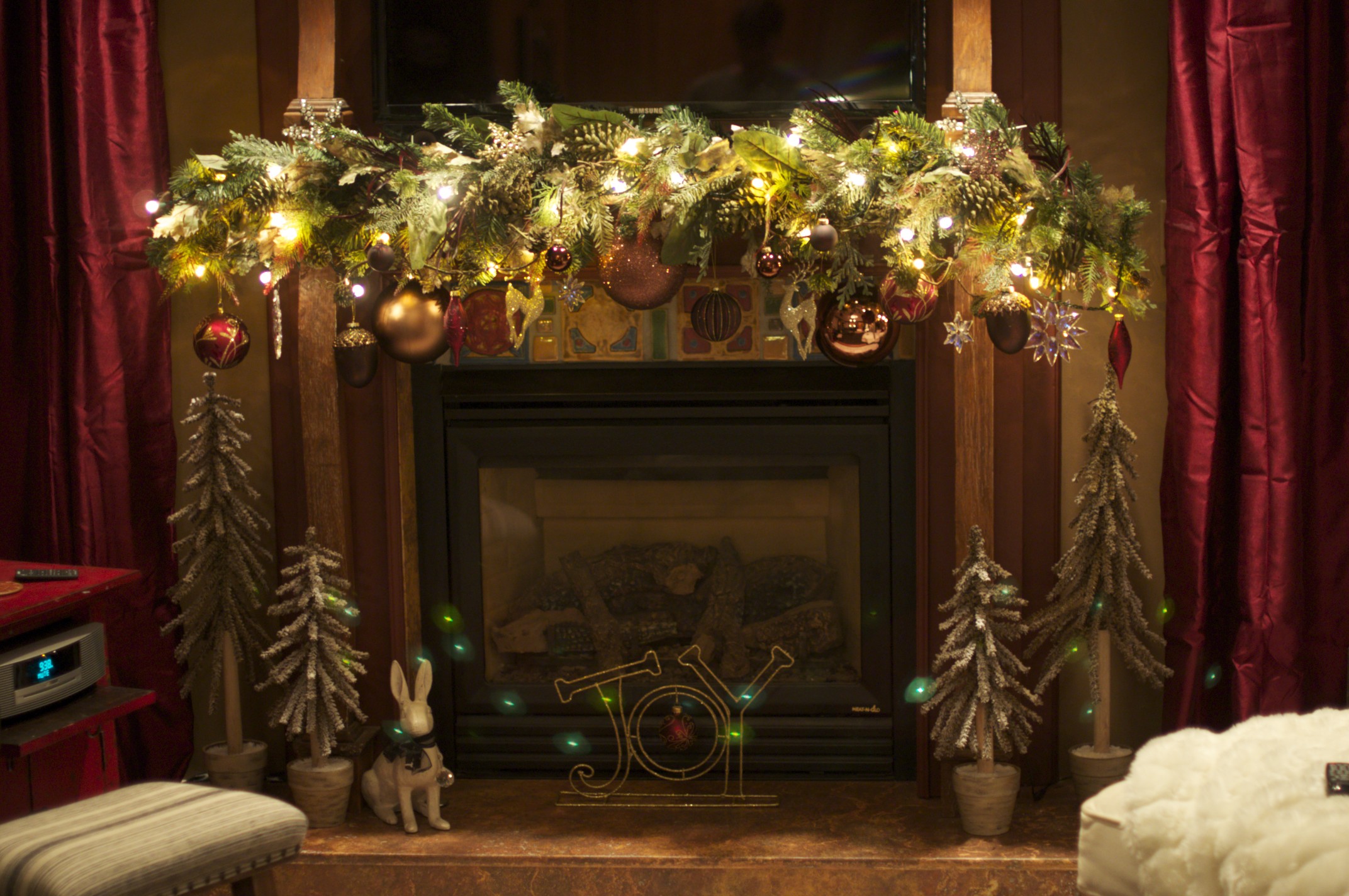 Feature of home decor ideas and tips. This time, we suggest ways to create a beautiful holiday mantel.
After the holidays How many times do you hear that? We often wait until the New Year to reassess where we are in life. It is also a great time to rethink our home dcor. After the holiday decorations are put away, but before we put all the old stuff back, think the three R's. Refresh, Rereviewuate and Revamp.
Rereviewuate. It is a good time to go room by room and take inventory of what you have. Find at least one thing in each room that you love. Ask yourself why this works in this room. Then, take a look at the things that you've learned to live with that you may not even like anymore. Make a wish list and create a plan. Work around the one thing you love.
Refresh. An instant and economical way to refresh your home is with something green and living. Bring in one large indoor tree such as a ficus or palm. The large scale of the tree can fill an otherwise empty corner. Another look we love is three pots of wheat grass centered on the mantel. The bright green color and texture add life to the room. Another way to refresh a room is by eliminating rather than adding. If something feels wrong, take it out. Maybe it might work somewhere else in your home. It is better to have no rug at all than to have a stained out of date floor covering. Go for a minimalist approach. There is no need to force something that doesn't work.
Revamp. Now it's time to reconstruct, revise and renovate. For example, you may have had the same coffee table setting forever. Maybe it's a coffee table book, two candlesticks, and an artificial flower arrangement. Instead, take three or four coffee table books and stack them, create a grouping of six candlesticks at different heights, and include a bowl of seasonal fruit. By replacing the artificial flowers with real fruit, and by grouping and stacking, we've created a much more dynamic vignette. Or, if this seems overwhelming, make an arrangement with only one item, perhaps a platter with candles of different sizes and shapes.