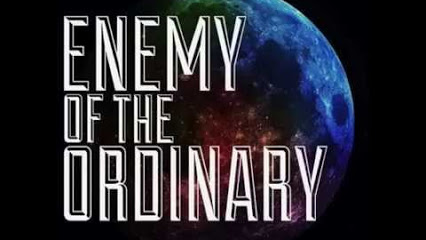 By Priya Tuli
Brian Estes came to Indonesia when the world of advertising was just starting up, and has grown 'swimmingly' along with it.
If you're going to open an agency, you've got to decide whether you want to be a small creative hot-shop, or try to swim with the big fish. We decided on the second option," says American Brian Estes.
Brian arrived in Indonesia 11 years ago, after having done a Masters in International Journalism. To complete the degree, he had to do an internship overseas for a year That internship actually became a position with the marketing department of cigarette giant Sampoerna.
I was fresh off the boat, heading straight into Surabaya. It was my first real job. I was lucky they were having their IPO at the time, so I assisted them in pulling all the videos and materials together I also assisted on a lot of other projects. A-Mild had just been launched, the big Bromo commercial was being shot then—one of the milestones in modern Indonesian advertising. It was a one-minute video, the talk of the town! I provided some support, those were exciting times for Sampoerna, says Brian
A year later, he moved to Jakarta and joined Fortune Advertising. That same week, Fortune hooked up with Doyle Dane Bernbach (DDB). Together, they pitched for the Garuda domestic and worldwide account and won it. DDB then offered Brian a job based in Indonesia, working exclusively on Garuda, which Brian handled from 1993 to 1997. It was a significant account, US$20 million a year, said Brian.
According to Brian, the objective was to get across the diverse cultures, and move it away from being just a tourist destination. At that time, during the early 1990s, Indonesia was undergoing boom-time. Garuda was competing with Malaysian Airlines, to prove who was bigger and better. Around 1997, Garuda found difficulty in maintaining their volume of advertising, and practically stopped advertising for a year or two. They were a very honorable client. Sometimes advertisers get a bad rap for not paying, but they never defaulted, they might have paid late sometimes, but they always paid, says Brian.
Since DDBs multinational business in Indonesia began picking up around this time, they retained Brian to set up a special division to handle it. Some of the accounts included Clorox, Compaq computers, Henkel, Mobil Oil. The agency took the opportunity to develop local clients, and picked up Bank Universal and a large part of Sony Indonesia around 1998-99. We launched their VCD, DVD, car audio, projection television, and Vega products, says Brian. But within a few weeks the riots began, and Sony lost a large part of their distribution network. So they cut back on advertising, impacting on DDBs profit margins.
In late 1999, Brian and Greg Warner, a colleague from Fortune Advertising, decided to setup their own advertising agency, Brainstorm. It was something we always wanted to
do, have our own company, says Brian. They started out with one client in the year 2000: Bank Universal. We really appreciated that client, particularly as they had gone through difficult times over the past 18 months. We've tried to stay loyal to them and support them as much as possible, because they really supported us when we first started. I think I'll always have a soft spot for them in my heart says Brian.
They knew they couldn't survive on one client, however, so they started identifying potential prospects. One that had been Brian's target for many years was ProXL. Brian feels that of all the GSM providers, ProXL are the most professional. He's tried them all, and ProXL is the only one who actually calls back when you phone the helpline. As soon as that happened, I decided that was the kind of client wed like to work with, because those are the kind of ideals we like to live up to ourselves, being a service industry They've been a good client to Brainstorm, which handles 50 percent of their business.
Mid-2000, a local agency acquisition brought a number of people from Adventure into Brainstorm. The acquisition was good, in terms of absolute business we acquired Ceres, DHL, and part of Ericson and it gave us a good name in the industry as well. Earlier, we were seen as a boutique agency, but this doubled our size in terms of people and billings, and gained us a lot of momentum, Brian says. Then late in 2000, Brainstorm assembled an entire team of below-the-line and events management personnel, and pitched for several Unilever brands and won them.
They handled a new product launch for Sari Wangi: tea leaves for the rural market. This included event management over a three-month period, using a push-pull strategy, in 80 markets across Java. It was an incredible experience, working at the wet-wet-wet-market level exclaims Brian.
The way we're looking at our business now, is not just doing beautiful commercials, great looking print ads, but really getting fo the consumers wherever they are. In event management and below-the-line, the most important things are: one, you must have a strategy; and two, your activities must be measurable. It's not just a show, he says.
The following year Brian and Greg began discussions with Advis, another ad agency formerly affiliated with FCB, about a possible merger. This was completed last December. Simultaneously, they started a relationship last September with DDB International, as their Indonesian affiliates. They now handle three accounts for DDB here: Philips Electronics, Johnson & Johnson, and the Malaysian Tourism Board.
So it's all official. They are now DDB Indonesia, a full service agency, comprising DDB Advis and DDB Brainstorm, which share several centralized services, including finances, media and operations, consumer insights and their below-the-line unit, which is called Beyond DDB. Their credo, Enemies of the Ordinary, defines the DDB Indonesia work ethic and the caliber of service provided to their clients.
What has been the best thing about working here? For Brian, it was the challenge of doing so much, so fast. In the US, he says, he might not have been running his own agency this soon. Back home, people my age are still account managers, account directors, he says. The crisis did one good thing, according to Brian. It shook out most of the expatriates, and gave local advertising professionals a chance to shine.
Indonesians are thinking strategically, doing great work. The other thing that happening is that local advertisers realize that advertising really works! exclaims Brian. These are exciting times for advertising in Indonesia, and Brian hopes to play a part as it grows and develops even further.
Priya Tuli
Ph: 765-7921
Jakarta