Finding Opportunity in Today's Job Market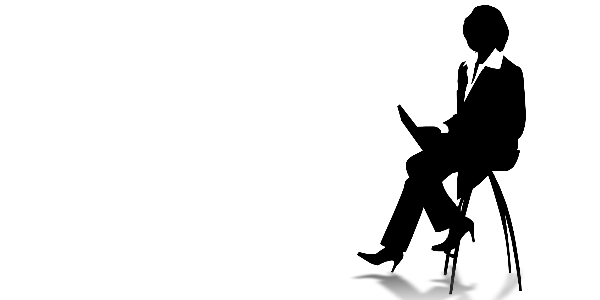 By Pri Notowidigdo
Hartono (fictitious name) was stunned as he came out of his boss's office. After 12 years working as an engineer for PT Engineering Indonesia (a fictitious name), he was just informed that he had to resign. The monetary crisis in Indonesia had a significant impact on this engineering company resulting in big projects being cancelled and the loss of revenues. The owner had no choice but to let go of his employees including Hartono who held the position of Engineering Manager.
While Hartono was fully aware of the current economic situation in Indonesia, he did not imagine beyond his wildest dreams that he himself would be let go. After all, he had been loyal to the company for the last 12 years. He had worked hard and sacrificed his own and family time for the company to eventually reach the position of Engineering Manager.
Over the next few days, Hartono rode an emotional roller coaster ranging from initially denying what was actually happening to anger, to bargaining. and ultimately, accepting the situation. His family, fortunately, was very supportive. This became a blessing in disguise in that Hartono became closer to his family. This led him to open up to other family members, friends, colleagues, recruitment professionals, and reporters seeking their counsel as well as getting information on the job market.
Hartono's acceptance of his situation and problem-solving approach to meet people and get information are good initial steps. In today's job market in Indonesia, Hartono must be prepared to confront a lot of major challenges in the job market. There are the tremendous competition for jobs, more demanding employers, and the fact that other well-qualified job-hunters are willing to take less money. Employers now also want professionals with a hands-on management work style. Companies with a 'lean and mean' organization also want professionals with multidimensional skills both soft as well as hard skills with good communication skills being highly regarded.
The greatest challenge, though, is Hartono himself. If he cannot manage his initial anger of his situation, this will then become an obstacle. Other obstacles are low self-esteem, impatience, unwillingness to seek assistance, or a false sense of entitlement At the end, he must accept the fact that it is up to him to get a job. Life seems unfair sometimes but that is the reality.
Hartono is on the right track of meeting as many people as he can and of getting information. The bottom line for job search success is being informed.
If you are in Hartono's shoes or even if you are not, the following questions are useful in looking for a job or, at least, in preparing yourself to reposition yourself in the job market:
What type of job do you want? What are your interests?

What job categories could match or relate to your interests?

What gives you job satisfaction? (e.g. tasks you enjoy, working conditions and environment you prefer and satisfying work situations);

What are you good at? Where do you need improvement?

Can you list your skills? How good are you in them?

Can you identify three personal traits which will help you to adapt to new situations?

What skills do you have which are transferable? (e.g. leadership, communication, or decision-making skills);

What are three accomplishments you are proud of? Why?;

Do your interests and skills apply to positions available today?

Where can you gather useful job information? (e.g. interviewing key industry people, reading articles, or surfing the web);

How would you describe your character? What are your personal objectives? What are your dreams?
If after all this, you still don't know where you want to go, then embrace your passion. What you like doing may not be reflected in your current job title. If you are creative, you may be able to translate your passion into an enjoyable, productive and financially rewarding activity.
The average length of time to reposition yourself in today's job market is 2 to 6 months. This varies among individuals and depends upon a number of factors. They include job market demand or available positions. Your ability to match skills to job market needs is also critical. Alternatively, if you have skills which are not needed by the market, your ability as a job-hunter to meet the skills levels required will be a challenge. Your assertiveness will be very important. How you present yourself will determine whether doors are opened for you. (e.g. your resume, your telephone skills, your interviewing skills and personal appearance).
Getting valuable information is a major determining factor. In this regard, job source areas and avenues include:
visible and openly available positions – through ads, posted listings, recruiting firms, agencies, employee referrals and word-of-mouth; and sometimes through executive recruiters when such positions are not confidential;

behind the scenes opportunities – opportunities in the possible-development stage, thinking stage, or in the process of being developed and approved; no formal opening exists and no job requisition may exist;

hidden job market opportunities – available on a very limited basis, either through internal search by the company or through external search means; searches may be internally hidden and later become openly available and may appear anywhere and

potential job opportunities – creating need by developing employer interest and showing you can add value to the company.
Hartono's success, and perhaps your success in the end, will be the combination of attitude plus ability plus effort.

Pri Notowidigdo
The Amrop Hever Group
Global Executive Search
Bapindo Plaza, Citibank Tower, 14/F
Jl. Jend. Sudirman, Kav 54-55
Jakarta 12190, Indonesia
E-mail: [email protected] , [email protected]Â
Web-site: www.amrophever.com