Fitness Tips : Warming Up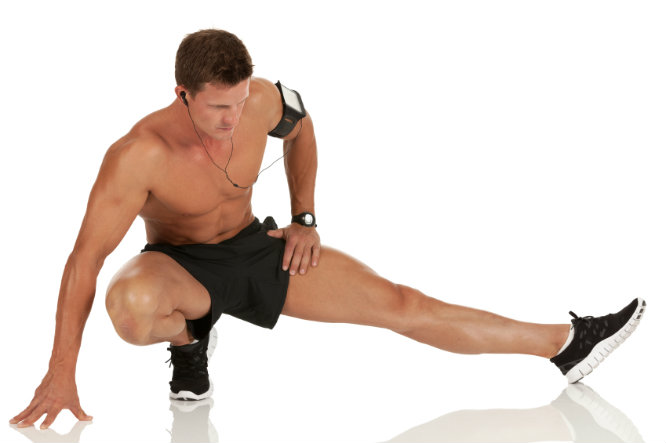 With the arrival of some rather cold weather I thought it would be appropriate to write a tip regarding the warm-up. The purpose of warming up is to bring your muscle temperature to a point at which you can safely increase the velocity of your movement. But you also want to gradually acclimatise to the demands of the activity you are going to engage in. A warm up which contains a light jog and some static stretches isn't really going to serve the purpose of allowing the body to adjust to a sport which requires short sharp bursts and rapid changes of direction.
Therefore if you're warming up for a sport or an activity that involves explosive movements, the inclusion of dynamic stretches is pretty much a necessity. Dynamic stretches are movement patterns that are similar in nature to those that you are going to perform in your chosen activity. Bouncing, swinging and flicking movements that actively move the limbs or body to a point close to or beyond their normal range of motion. Due to this fact they do place a greater stress on the tissues than static stretching but for a shorter time. There are risks associated with this kind of stretching so certain movements should be avoided, especially those which put excessive stress on the spine. However if you follow a well prescribed routine you will be much better prepared for your activity and you'll probably find the movement patterns mentally more stimulating than endless static stretches. Dynamic stretches don't however improve you're general flexibility, because the stretch isn't held for a long enough time to initiate an adaptation, so static stretching is still useful for maintaining and improving your general flexibility.