Goal Setting TIP – Step up to the plate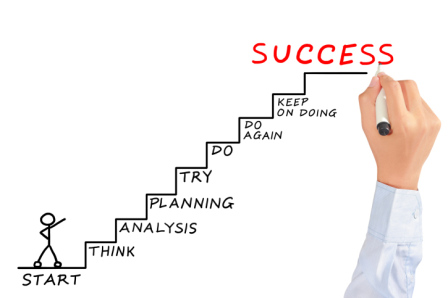 By Carl Massy: Don't be scared to set goals, for fear that you might not achieve them. Or might not achieve them by a set date or to a desired standard. Don't let any fears, real or imagined hold you back from getting more out of life.
One of my favourite quotes about Success comes from Earl Nightingale. He says that "Success is the progressive realisation of a worthy Goal."
My Goal Setting tip for this month is to actually set some Goals. Don't blow it off because of the bad wrap that New Years Resolutions get. The chances of you achieving something that you write down are about 400% more likely to happen than if you don't write it down, according to research gathered by Heidi Halvorson, in her informative book "Succeed".
I remember sitting on a hill near the ocean north of Sydney on Christmas Day 2001 and writing out a goal to work overseas for 5 years and to save at least $20,000 each year. At the time all I had was a 2 month contract in the USA working for the 2002 Salt Lake Winter Olympic Games. Well 2002-2006 saw me living and Consulting in the USA, Greece, Italy and Qatar; whilst travelling all over the world and getting to the end of 2006 with $300,000 in the bank. I not only achieved my goal I exceeded it! I believe that getting clear on what I wanted and then writing it down was a huge key to that result.
So do yourself a favor and get clear about your goals for 2012 (and the following 5 years) and then write them down. You have nothing to lose and everything to gain.
Have an awesome day too!
Cheers,
Email: [email protected]