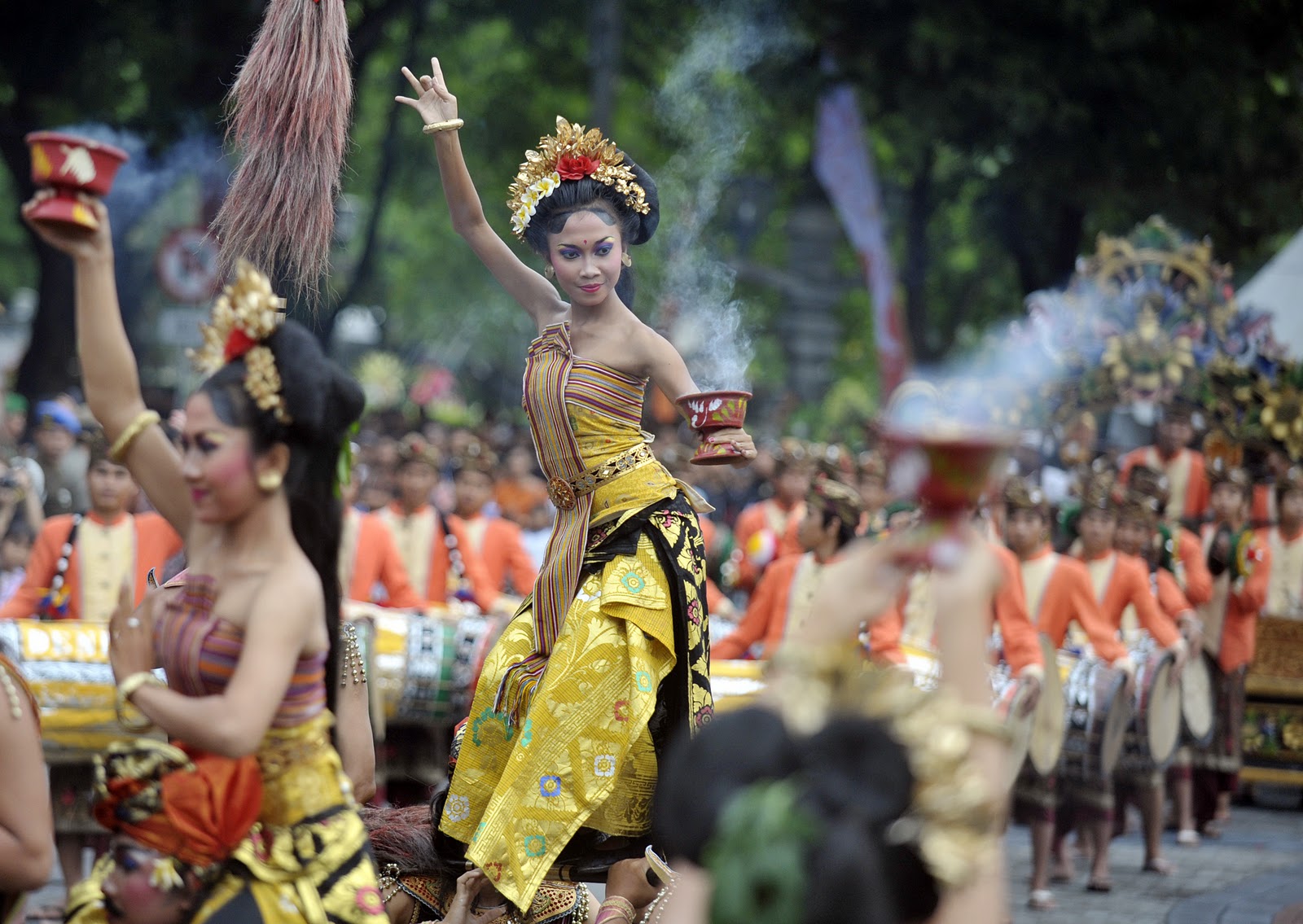 Travelers, get ready for the Denpasar Festival 2016!
Denpasar Festival 2016 on 28-31 December is an annual festival held in the heart of Denpasar, Bali. This will be the 9th year of this festival, and will undeniably attract thousands of domestic and foreign tourists to experience and get the 'real feel' of Bali.
The festival was first held in 2008 to promote art and culture of Bali, and was formerly known as the Gajah Mada Town Festival. According to mayor of Denpasar I. B Dharmawijaya Mantra, this tradition should be combined with modernization to attract more visitors to Bali, especially during peak season (Christmas and New Year holiday).
The theme this is year is "Padmaksara", which means eight steps to a better development of Denpasar. The festival will hold various performances and art installation ("Ebullience") as a expression of happiness and New Year celebration.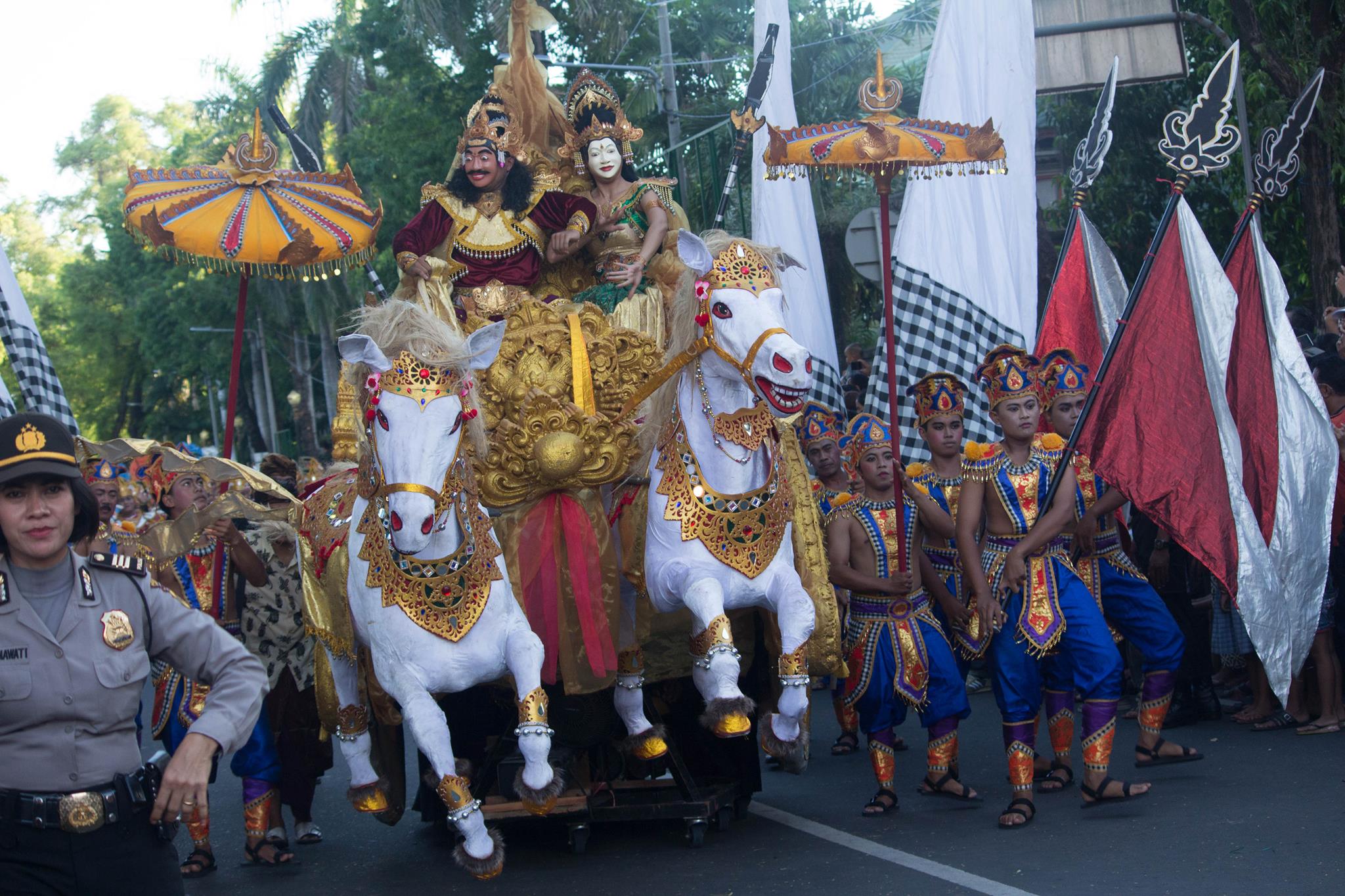 If you're going to Bali at the end of this year, you don't want to miss the festivity of Denpasar Festival 2016. The main agenda:
Wednesday, 28 December 2016
On the first day of this festival you can see the opening of Denpasar Festival and Parade Topeng (Mask Parade) at Catur Muka area. At the main stage in Lapangan Puputan, you can also see various music shows as well as viewing the photography exhibition "Denpasar Kota Pusaka", live painting, traditional art performances, handicraft exhibition, and culinary festival. These attractions will be from 28 December to 31 December 2016.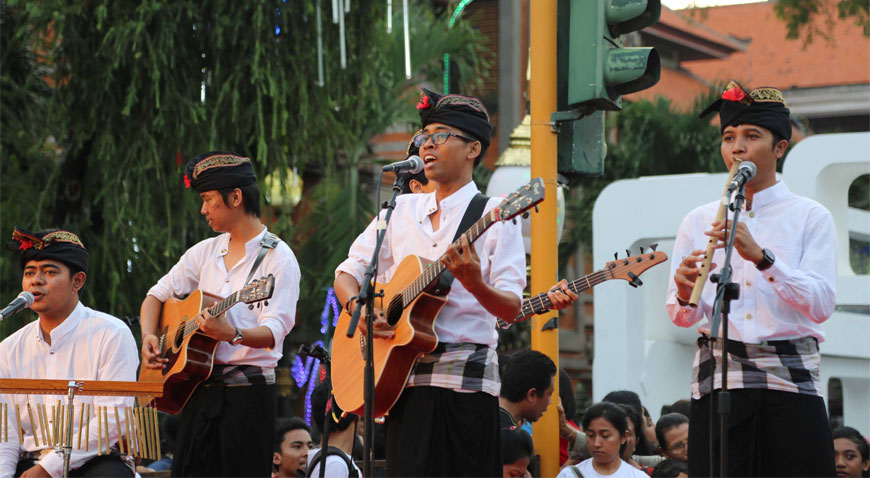 Thursday, 29 December 2016
On the second day you can see the Fashion Show at Alun-alun Puputan Badung.
Friday, 30 December 2016
Bring your children to see the theatrical performance at the main stage.
Saturday, 31 December 2016
"Melepas Matahari" parade at Catur Muka, to celebrate New Year and closing of Denpasar Festival 2016.
According to Dharmawijaya, 'street food' will be the main attraction of Denpasar Festival 2016. There will be around 80,000 street food vendors in this festival, offering various Balinese cuisines. "You can find rare Balinese food in this festival," said Dharmawijaya.