Going to the country with completely different languages should not be a challenge anymore if you have the earbuds that can translate the language into your mother tongue, or at least to English. That's a future Google has promised with its new Pixel Buds.
Google on Wednesday introduced new Pixel ear buds that the company says are capable of real-time translation of conversations in different languages. The Pixel Buds are Google's answer to Apple's Airpods, but they are more than just playing music through wireless. The search engine company has made them smarter than that of its rival by its translation feature.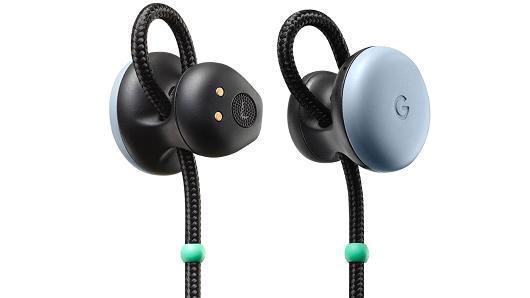 Pixel Buds are synched to freshly-introduced second-generation Google Pixel 2 smartphones. Just by holding down the right earbud and by saying a certain voice command, both the earbuds and the smartphone would automatically give you the translation of a certain language in real time.
The way it works is that your Pixel smartphone device translates your language to the other person while the Pixel Buds translates the other person's language to you. All you have to do is hold down on the right earbud and say 'Help me speak (insert the language you need to be translated)'. As you talk, your Pixel phone's speaker will play the translation in the language. When the other person responds in their language, you'll hear the translation through your Pixel Buds.
Google says it'll work with 40 languages. Wow, it's like having a personal translator by your side.
During the launching, Google demonstrated how the device works in a two-way conversation with one person speaking English and the other Swedish. The conversation went smooth; however it remains uncertain how the device would work in noisy or crowded environment where the language command might not be heard.
Aside from its translation ability, the main draw for these earbuds is access to the Google Assitant. Tap and hold the right earbud to start talking to Assistant and it will respond to whatever you ask. There's zero delay between when you press and hold on the earbud and when you can start talking—it feels futuristic.
Pixel Buds offer around five hours of listening time on a single charge, and they come with a carrying case that can recharge the buds four times. It's pretty similar to AirPods, with the only real obvious advantage going to Apple's smaller, more easily pocketable case.
The Pixel Buds will be available in America market starting early November for $159. There are three colors available (we really love how Google names its product): Clearly White, Just Black, and Kinda Blue.