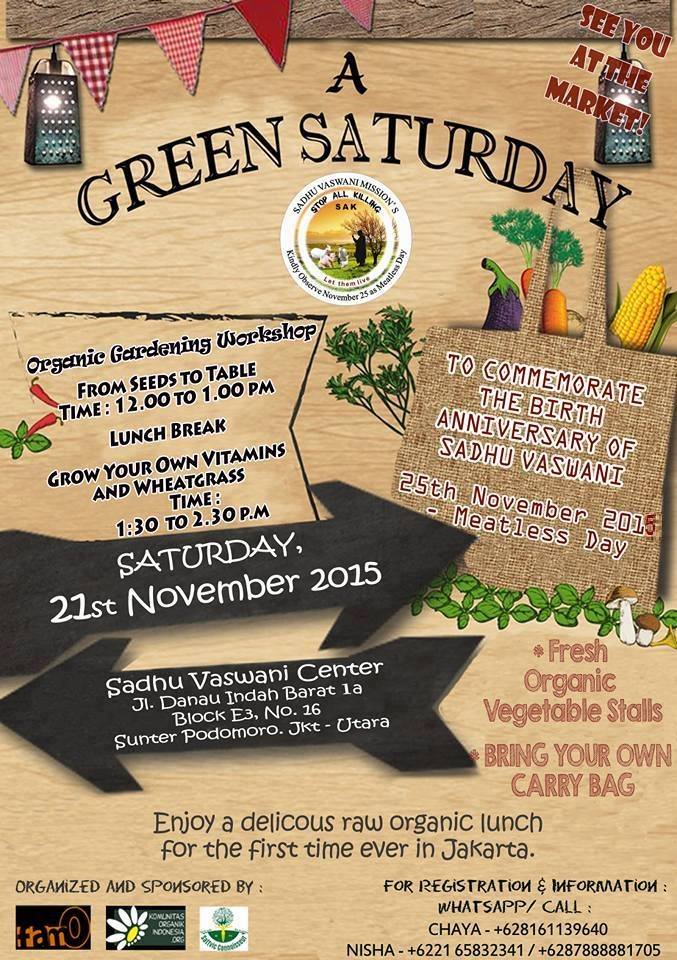 Sadhu Vaswani Mission Jakarta is delighted to present a Green Event – Green Saturday – An Organic Gardening Workshop! from seeds to table to commemorate the birth anniversary of Sadhu Vaswani.
We look forward to serving our community.
This will be an Informative and Educative Event. Learn to make The Temple of Your Body Healthy.
A workshop on how to grow your own organic vegetables, wheatgrass, sprouts and microgreens.
Psss..We also have A Surprise cooking demo.. Preparing a Hearty Nutritous Lunch Box in 10 minutes
Venue: Sadhu Vaswani Center
Jl Danau Indah Barat 1a
Block E3 No.16
Sunter Podomoro
Jakarta Utara
For Registration:
Chaya – 08161193640