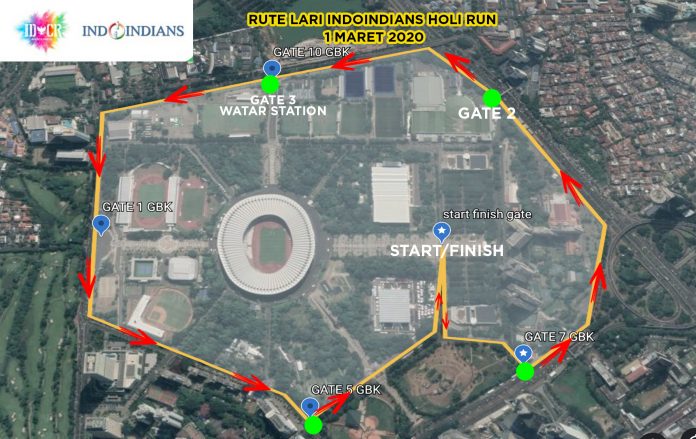 We look forward to the most colorful and fun Indoindians event this year. Here is the route for the run for your reference.
Route:
Start from East Parking Lot GBK
Then Go to Gate 7 of GBK
Turn Left Go to Gate 8 – 9 GBK
Turn Left Go to Gate 10 GBK then
Turn Left on Hotel Mulia to Gate 11 and Gate 1 GBK
Turn Left to Gate 2 GBK then
Turn Left on Gate 5 GBK
Finish
Details as below:
Date & Time: Sunday, 1st March 2020 with 6am start and event ends at 11am.
Venue: Gelora Bung Karno, Parkir Timur, Senayan, Jakarta
Format: Family 5 K walk/run with colors (safe colors) ending with Bollywood dance & Music.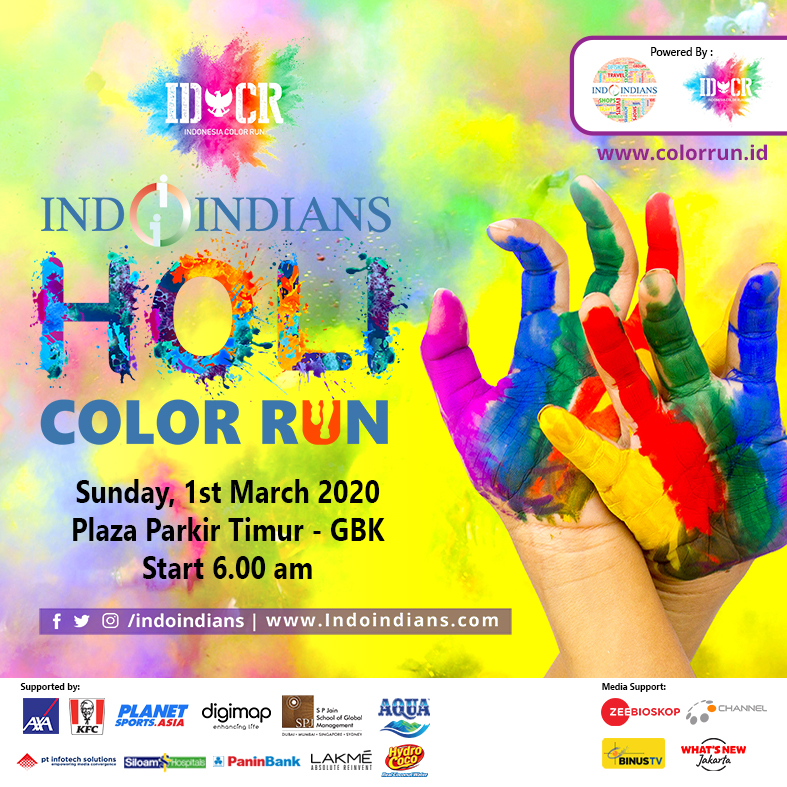 Points to note:
– Remember to get your tickets and wear the IDCR t-shirts
– Plan to be there before 6am as it is car free day from 6am – 11am. There is lots of parking available and you can bring your car, if you come before 6am.
– Bring your sunglasses and caps
– Get a belt bag for your phone and money
– Be ready for lots of fun excitement, Bollywood DJ and dancing
– Food stall – both Indian and Indonesian
– Big prizes for the 1st 10 winners.
Looking forward to meeting you there.
Indoindians Team