Indian Designer Rahul Mishra at Jakarta Fashion Week 2015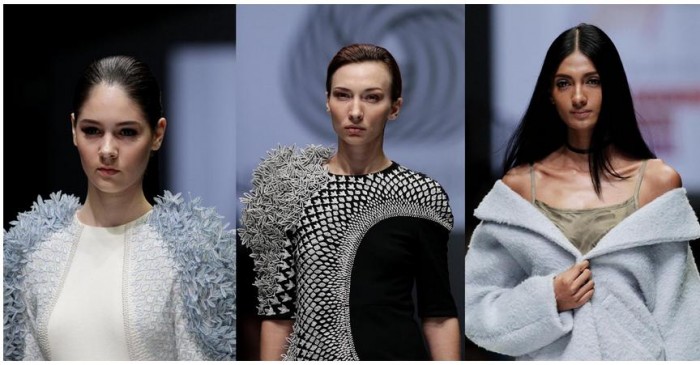 After the Opening ceremony, Indian designer Rahul Mishra the wonderful designer from India who won the International Woolmark Prize 2014-2015 by The Woolmark Company, showcased his Spring/Summer collection featuring geometric compositions of fabric and surfaces. The collection consisting of tops, dresses and jackets mostly featured 3D embroideries of designs from nature — flowers, birds and leaves— made from wool, cotton and organdy. His ability to combine materials, details and warm colors of sun yellow, white, midnight blue and black give the collection an overall romantic feel.
Model demonstrating dress by Rahul Mishra on the performances of Jakarta Fashion Week 2016 at Senayan City. The event, which followed 250 Indonesian and international designers will last until October 30, 2015.
A model presents a creation by Indian designer Rahul Mishra during the Jakarta Fashion Week 2016, in Jakarta, Indonesia, 24 October 2015. The event runs from 24 to 30 October.