Indoindians Art Event Run Down April 28 – 29 at Hotel Manhattan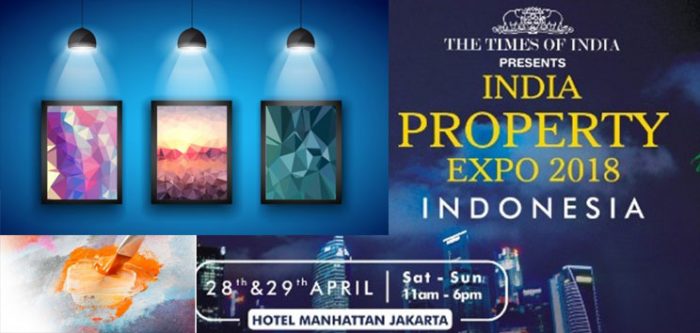 Indoindians community in conjunction with Times of India property Fair presents a weekend of art and charity at Hotel Manhattan, Jakarta on April 28-29 from 11am to 6pm on both days.
Do join us for Indian Lunch / Hi Tea / Coffee & Snacks on both the days. Register now
15 talented artists are participating to showcase their artworks – paintings, photography, craft work. Each artist has contributed one of their artwork for the charity auction on Sunday, 29th April at 5pm to support Saraswati Learning Center. The children from SLC will also present a performance prior to the auction at 4pm.
The complete event rundown is as below:
Day 1, Saturday 28th April
11 am – Inauguration of Property Expo & Art Exhibition
Meet & Greet the participating artists and enjoy the artwork.
12 noon – Lunch
Explore the India property deals on offer and learn more about the real estate market situation in India.
5pm – close
Day 2, Sunday 29th April
11 am Expo opens
12 noon Lunch
2 pm – Children's art competition
4 pm SLC performance
5 pm Art Auction & Wine evening
6pm – close
Have any questions? Please send us an email at [email protected]