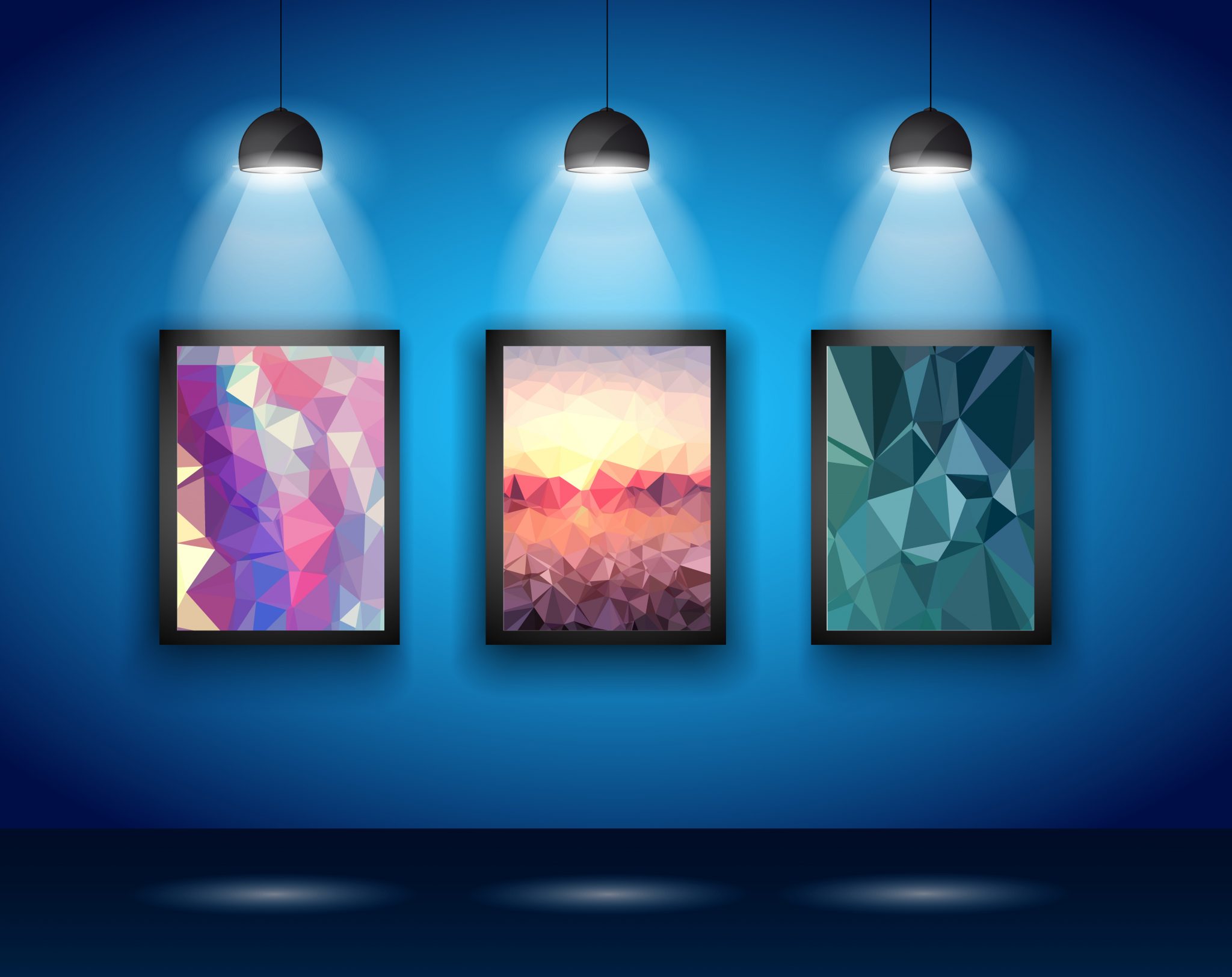 Meet and enjoy the artworks of our 10 talented Indian artists in Indonesia, who are passionate photographer or painters, showcasing their original paintings/photographs at Indoindians Art Exhibition, 29th-30th April 2017 at Le Meridien Jakarta, in conjunction with the Times of India – India Property Expo.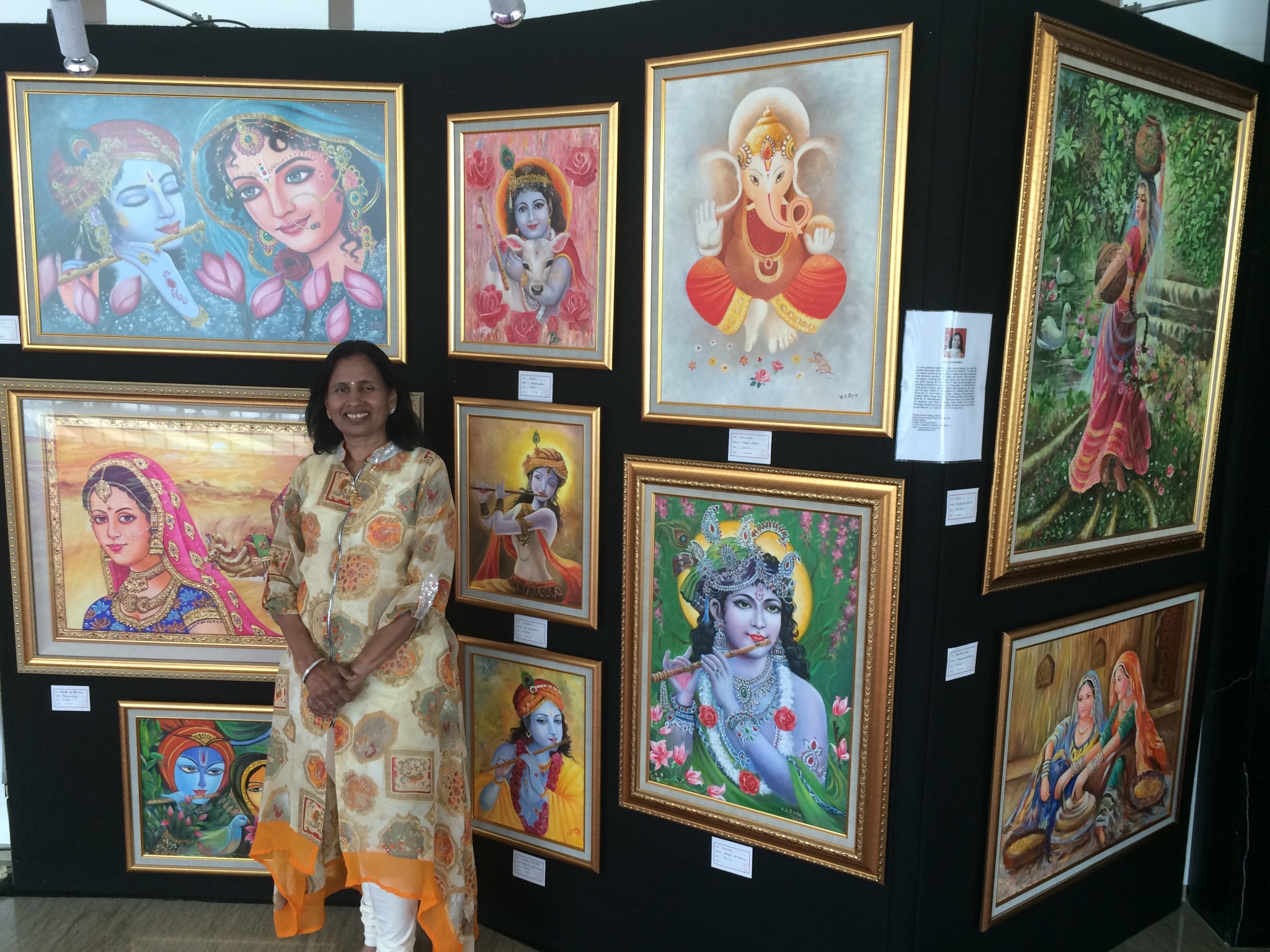 Each artist will showcase up to 4 paintings or photographs which have been framed.
Please note that there are no costs involved. Indoindians will provide display panels and help in installation of the artworks. In case there is interest in buying any of the displayed artwork, please contact the artists directly. Artist contact details will available on the artwork labels.
Selected Artists Exhibiting are:
Leena Malve
Painting started as a hobby and gradually spiralled into a profession for Leena Malve.  After graduating in Commercial Arts from Sophia Polytechnic Mumbai, she worked for more than a decade as a graphic designer, designing logos, brochures and websites. While working with creative but mechanical medium, she found her soul in actual handwork- sketching and brushing down on paper. The work to be displayed is a series of paintings themed देवताति or Divinity. The artworks are about spaces in which people interact with their sense of sacred like holy cities, temples.
Arun Samak
In time when our attention is dominated by the hustle and bustle of city and the day just spent on strategy, meeting and managing issues, anything that takes us back to nature will not only be relieving but rejuvenating.
I am happy that 6 years ago I started birding as a hobby and have been able to watch nature close up. Birding has given me a sense of balance and completely a different perspective to life.
This has taken me to so many places, to meet many wonderful people and the best of all the joy of being up close to the nature, to witness some of the wonders of God's creation.
I feel I still have "many mountains to climb" and yet to capture my best image. You may see my photographs at www.catchyimages.smugmug.com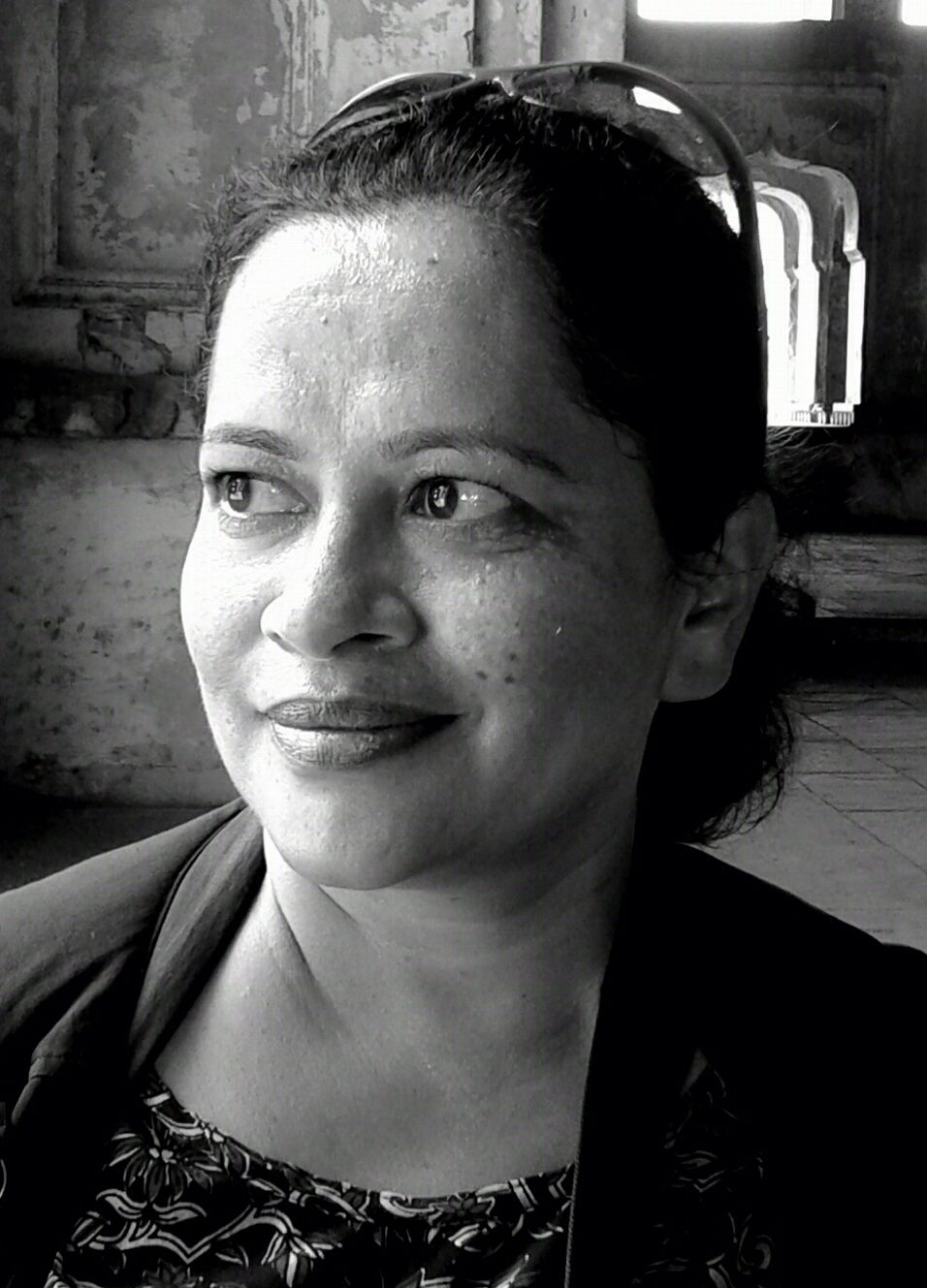 Aarti Garde
Aarti Garde is a hobbyist photographer since the last 8+ years, coinciding with her life as a trailing expat spouse. In Indonesia, besides travelling to and photographing the popular scenic landscapes, Aarti enjoys walking in the streets in Jakarta and chatting with locals for photo hunting.
Her favourite spots in the city are Masjid Istiqlal and Pasar Ikan. To know more about Aarti's adventures as a traveller and photographer, visit her blog A Busy Life of Leisure (www.aartigarde.com).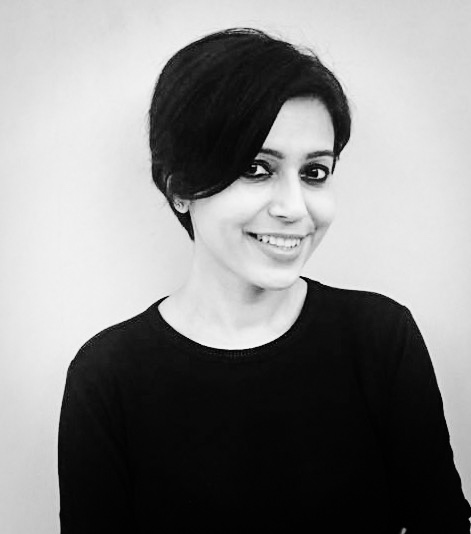 Priyanka Bhattacharya
Priyanka's career spans multiple industries and over the years she has worked as an award winning art director, a business manager to some of the biggest Bollywood stars and lately as a digital entrepreneur. Her love for art is as old as her and started when her father gifted her a cool box of crayons. Even though Priyanka spent her last 15 years building a corporate career, her love for color and canvas never really left and rekindled when she moved to Wonderful Indonesia 6 months back.
Priyanka loves to put  her thoughts on the canvas through a radical mix  of color and abstract forms. Her work is a projection of her empathy towards human beings and their thoughts; the perfect and the imperfect, the clear and the blurred. Priyanka is working on her first solo exhibition later this year. Priyanka's work is on Instagram @Prinkuart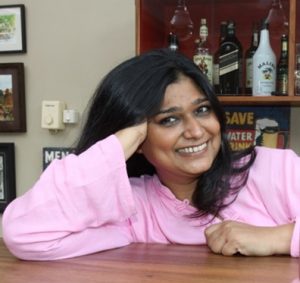 Purvi Bansal
A brush with the apparent and imagined, spurred by color, texture and emotion, exploring vistas of the mind and heart, realities fragmented and reformed. My paintings are another more effectual way to express my thoughts and ideas and the only different thing it does is to show it in a more experimental and beautiful way.
A Textile Designer by education I enjoy playing with all kinds of mediums be it Oil, Acrylic,Water Colors, Charcoal.
I have a face book page called 'Purvi's Palette'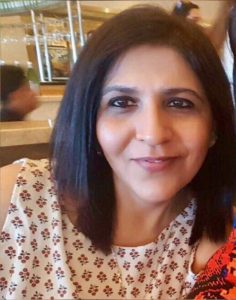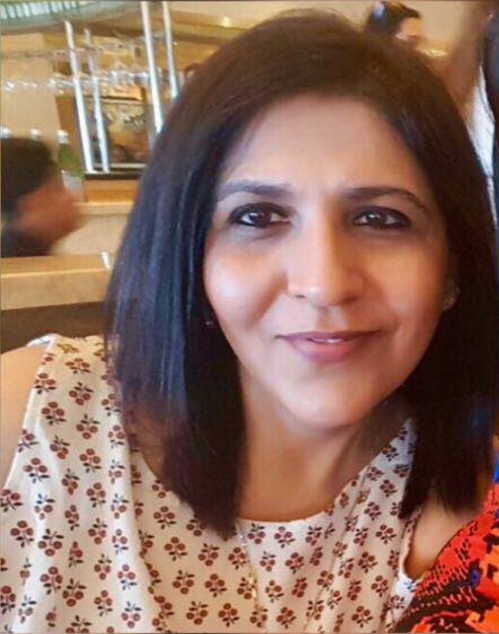 Jyoti Chawla
Painting came to me at a stage in life where I had the time and the ability to explore various creative mediums. Leaving the corporate world after 16 years was fiercely fearful in itself. Trying to keep myself happily involved yet the creative satisfaction was primary. I've been a very creative person from the beginning, toying with needlework, croquet, embroidery and fabric painting has been part of growing up. Always enjoyed the satisfaction that a completed piece brings to the creator. So once the opportunity for oil painting knocked my doors I grabbed it with both hands.
I would call myself a trained artist who has some natural abilities which have been enhanced and sharpened. Feel blessed and happy that I could realize my talent and had the platform to explore it further. Painting has been with me since last 4-5 years only, so I would like to believe I am still a learner.
My subjects are totally based on what appeals to me and what I would like to see around me. The purpose of each canvas has been to explore a different technique each time. Pure oils to blending oils and acrylics is been the staple. Have been inspired by a few European and Vietnamese painters as well.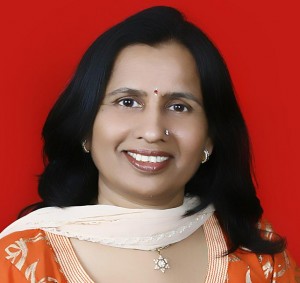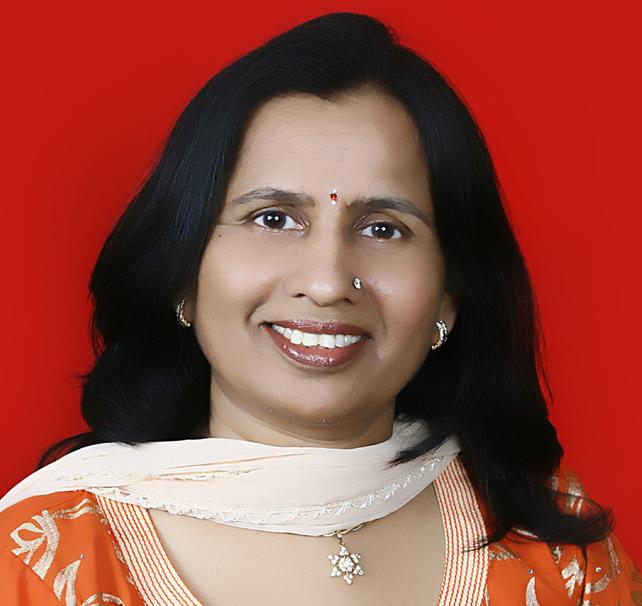 An arts graduate majoring in drawing and painting, Vijay Laxmi Birla became fascinated with art ever since her childhood. Vijay Laxmi does not restrict herself to any surface or medium. Her artistic journey covered sketches, landscapes, portraits, Tanjore and texture. She enjoys working with pencils and charcoal, water colours and especially acrylic and oil. She has been staying in Jakarta for twenty five years and has participated in five painting exhibitions in Jakarta. Email: vijayapooja@yahoo.com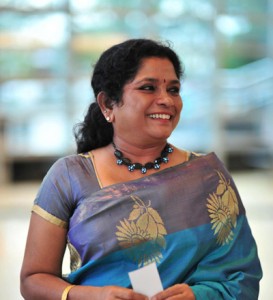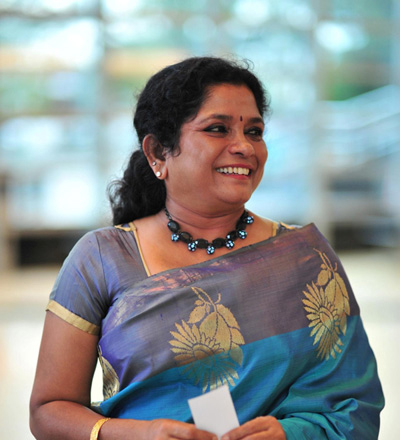 Shanthi Shesadari
Shanthi always had an interest in drawing and painting, but never had the opportunity to try her hand. She began with Tanjore painting, which over a decade, she cultivated and perfected before venturing out into other styles: Oil, watercolor, Chinese, stain glass, feather, acrylic and textile. Her most recent ventures include Kalamkari and Zentangle forms of painting and she is now moving on to sculptures.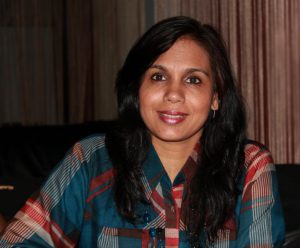 Swati Nathani 
Swati's tryst with art started at a very young age and soon turned into one of her passions. After mastering the art of oil paintings, she explored various other mediums and found her calling in creating therapeutic art. She bumped into concept of meditative art during one of her yoga sessions and hence started her journey of using art to de-stress and meditate.
Swati, a self-taught doodle artist as well, has since then created a series of Mandalas using various mediums which have found homes all over the world. She strongly believes that being an artist is like being a wizard, only instead of using a wand, you use a pencil to create magic!
To know more follow her page Art Wagon on Instagram and Facebook.
Rajbir Ahluwalia
Rajbir Ahluwalia, a textile designer by training, is based in Jakarta, Indonesia. Her love affair with photography started 10 years ago when she volunteered to capture sport, theatre and music events at her children's school, and received official recognition from the school for her camera work. With both boys grown up and away from home, Rajbir focuses exclusively on cultivating her skills through teaming up with local photographers and bringing her unique perspective to the gorgeous landscapes and exotic events captured through her lens.
Email: rajbir_ahluwalia@hotmail.com