Meet and enjoy the artworks of our  talented Indian artists in Indonesia, who are passionate and creative artists, showcasing their original artwork at Indoindians Art Exhibition, 15th-16th February at Hotel Manhattan. Jakarta, in conjunction with the Hindustan Times Indian Property Event.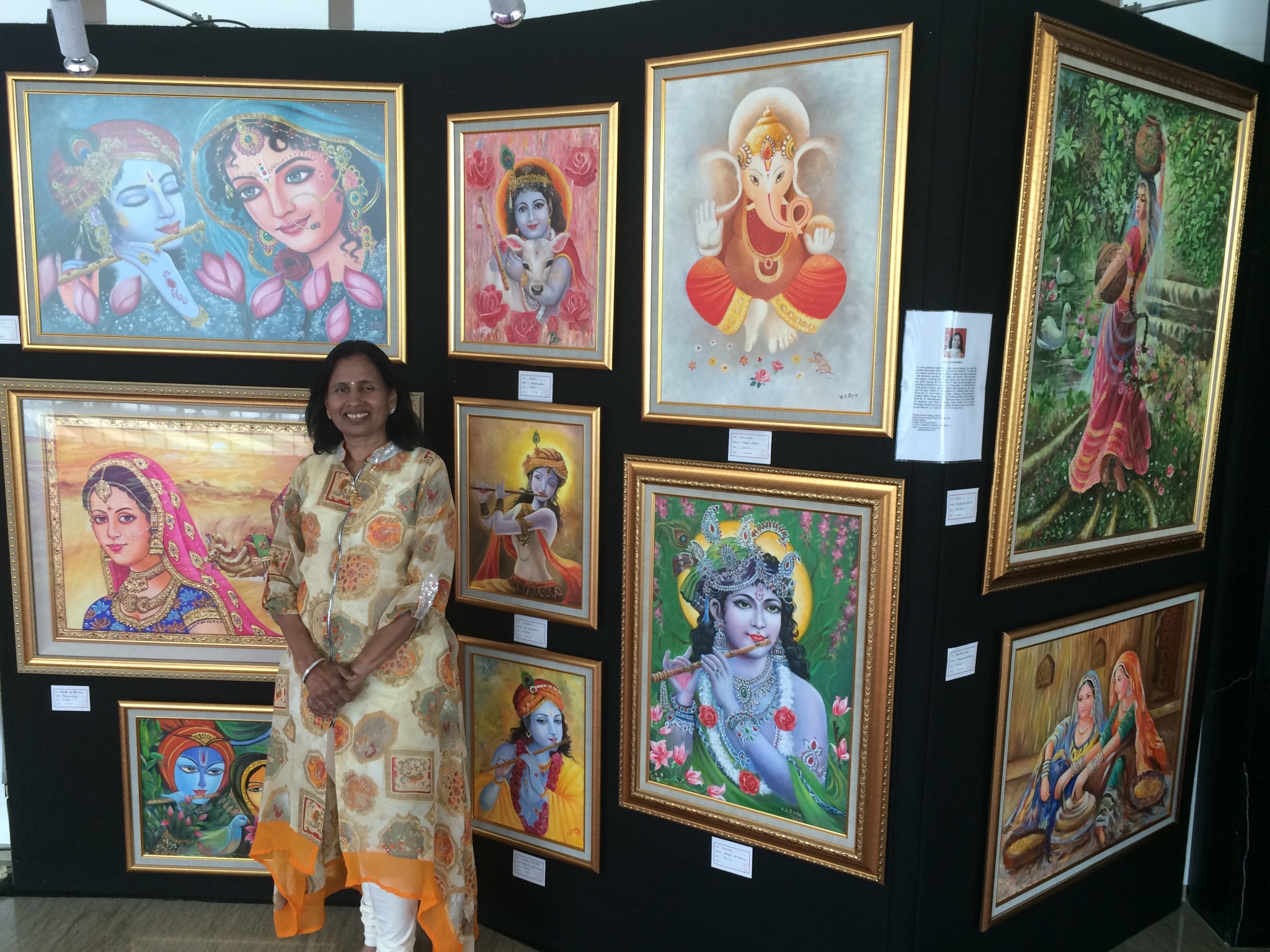 Each artist has 2 panels to showcase framed artworks. Artwork displayed can be bought at the venue through Indoindians at the sales desk.
15 Participating artists are:
Anusha Natesh | Arati Joshi | Arupa Panigrahi | Jumana Qayyumi | Jyoti Chawla | Jyoti Joshi | MadhuShree Bansal | Mona Sjukri | Rimzim Vyas | Sunita Lakhotia | Suruchi Mishra | Swati Chavan | Vibhawari Singh | Vijaya Birla | Vijay Yadav
Profiles of Artists Exhibiting below: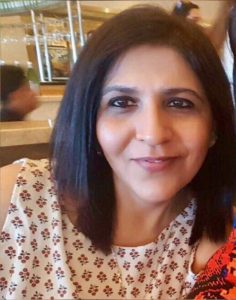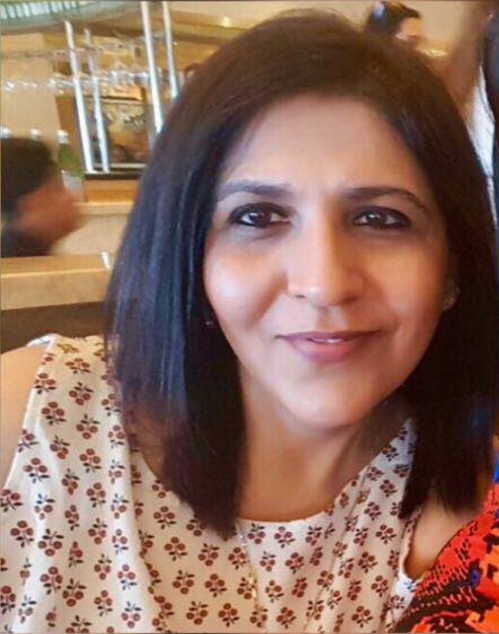 Jyoti Chawla
Painting came to me at a stage in life where I had the time and the ability to explore various creative mediums. Leaving the corporate world after 16 years was fiercely fearful in itself. Trying to keep myself happily involved yet the creative satisfaction was primary. I've been a very creative person from the beginning, toying with needlework, croquet, embroidery and fabric painting has been part of growing up. Always enjoyed the satisfaction that a completed piece brings to the creator. So once the opportunity for oil painting knocked my doors I grabbed it with both hands.
I would call myself a trained artist who has some natural abilities which have been enhanced and sharpened. Feel blessed and happy that I could realize my talent and had the platform to explore it further. Painting has been with me since last 7 years only, so I would like to believe I am still a learner.
My subjects are totally based on what appeals to me and what I would like to see around me. The purpose of each canvas has been to explore a different technique each time. Pure oils to blending oils and acrylics is been the staple. Have been inspired by a few European and Vietnamese painters as well.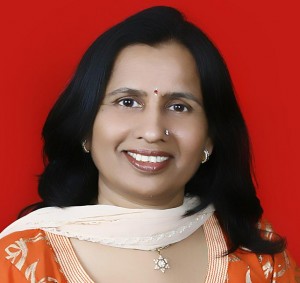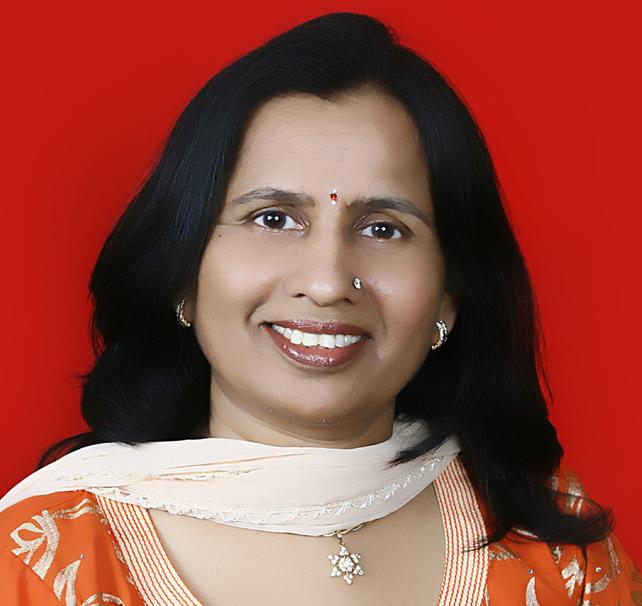 An arts graduate majoring in drawing and painting, Vijay Laxmi Birla became fascinated with art ever since her childhood. Vijay Laxmi does not restrict herself to any surface or medium. Her artistic journey covered sketches, landscapes, portraits, Tanjore and texture. She enjoys working with pencils and charcoal, water colours and especially acrylic and oil. She has been staying in Jakarta for twenty five years and has participated in many painting exhibitions in Jakarta. Email: vijayapooja@yahoo.com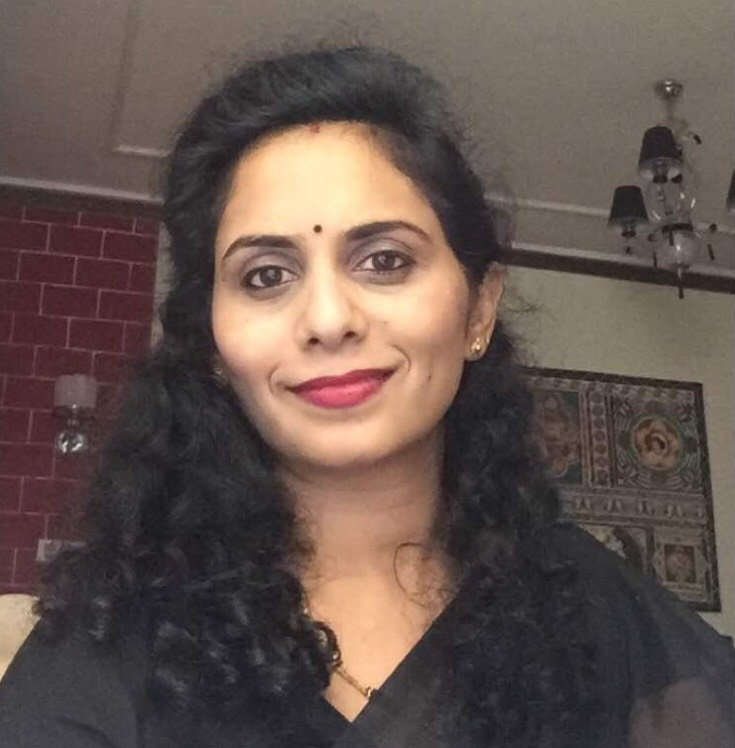 Swati Chavhan
Growing up in Bhopal, the city of lakes, I developed my passion in traditional Indian Art. I started working with all mediums, but as the progress of my painting journey, the interest developed more towards Oil. Apart from Oil painting, my other areas of interests are mix media work on canvas, relief cone art, Mural and Glass work etc.
My artwork is expression its magnificence with tint and amazing shades. Apart from traditional Indian art, I love making portraits. My passion to learn and explore different form of art work, lands me to Camlin India as a promotion artist. I have conducted various painting workshops for Camlin in Bhopal. I also worked as faculty in IIFT, Bhopal for a year. In Bhopal I also worked for a reputed Interior Designer. The work gives me an immense opportunity to learn and developed creativity in thinking, which later works for my art work.
I got fascinated to make paintings at a very younger age. I still remember my first painting when I was a kid. The appreciation received from parents and their friends encouraged me to explore more and the journey begins, which is still going on to explore the amazing world of art. I developed my art work while doing my Graduation and Masters in Drawing & Painting from Government Girls College (NutanMahavidyalaya) Bhopal. My association with Bharat Bhavan introduced me to amazing artists and their vibrant colorful expressions.
My vision is to spread Indian Art all over the world. My paintings have been displayed in art exhibitions in India. One of my painting Celebration received accolades and award in Online Art Exhibition and later Painting exhibition display by Artcozy, Delhi. My art journey continues after my coming to Jakarta in the year 2011.Every year beings different experience, fresh learning and more colors in my life.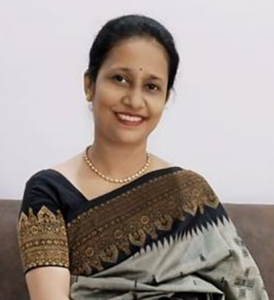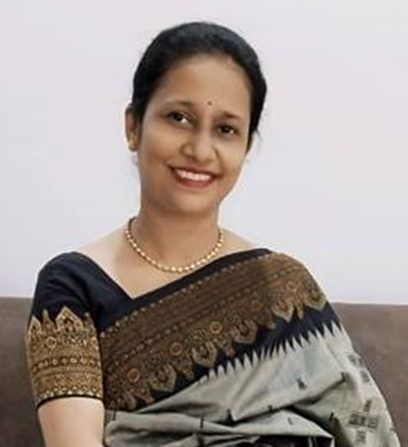 Arupa Panigrahi
To practice any painting, no matter how well or badly, we always start with still life …..this is the only way to make our soul grow. These paintings seem to be easy when you don't know how, but very difficult when you start doing it. It relaxes my mind to paint fruits. I do not bring to it the same tension of spirit as when am in front of an object. When I paint fruits with jugs and the table linen. I arrange the tones. I try out different values boldly without worrying about wasting a canvas.
Email ID- arupapanigrahi@yahoo.com | Phone no.- +62 895-2400-6402
Madhushree Bansal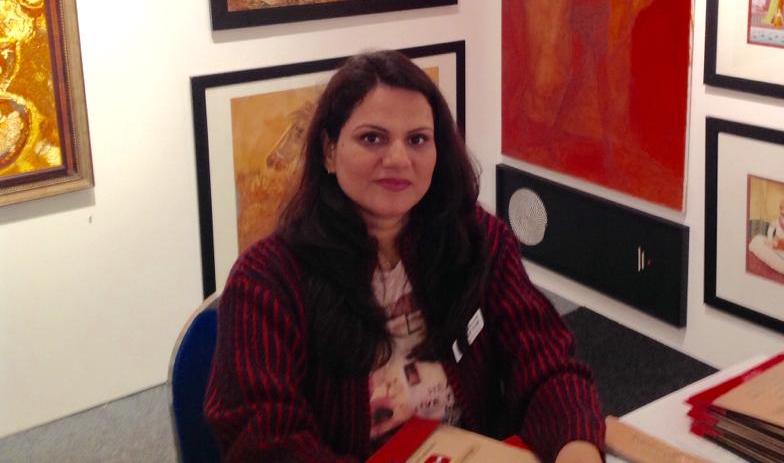 My ardent love for miniature paintings goes way back to my childhood days, as I was brought up in a family where this form of art was a tradition. Travelling down the family tree from the time of my ancestors, this tradition had etched its' way into my heart to lead me to carry on this legacy.
Being an ardent lover of Indian Tradition and Culture, I have therefore taken an initiative to promote Indian Miniature Painting (which dates back to the 14th century) to the entire world by exhibiting my artworks on an international level. These paintings comprise the use of colours handmade from minerals, vegetables, precious stones, indigo, conch shells, pure gold and silver.
Arati Joshi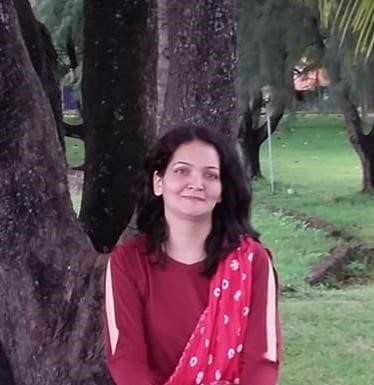 I am Arati Joshi, living in Indonesia since last 13 years.
Though having carrier & experience in Chartered Accountancy field, I am having interest in Art & Drawing too (although not taken any training or formal education in drawing)
Mostly my Art work is in Charcoal, Water color & Oil Paint.
I have participated in few art exhibitions in India and Indonesia.
E-mail ID: aratideval@yahoo.co.in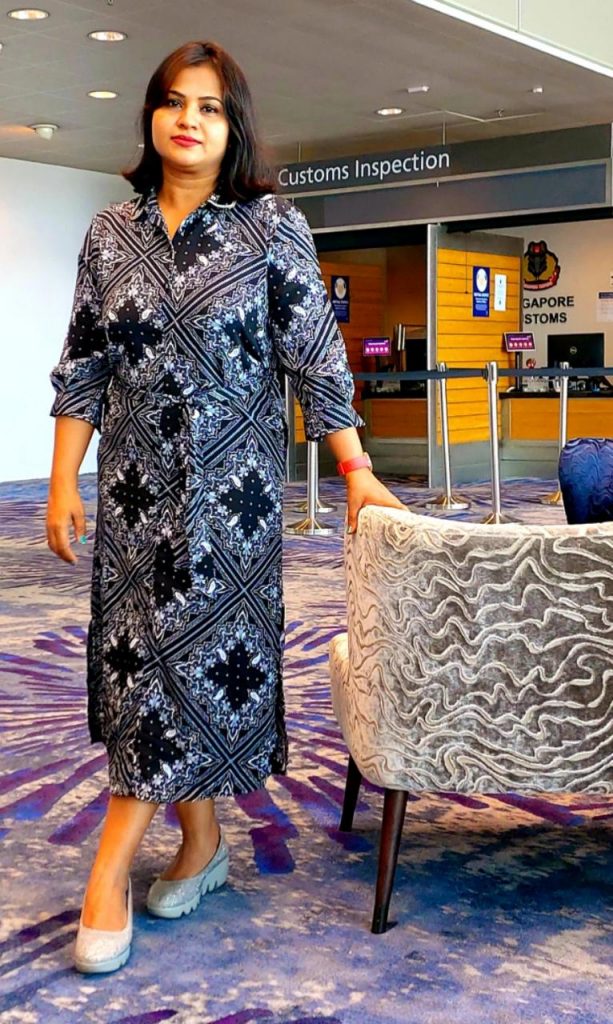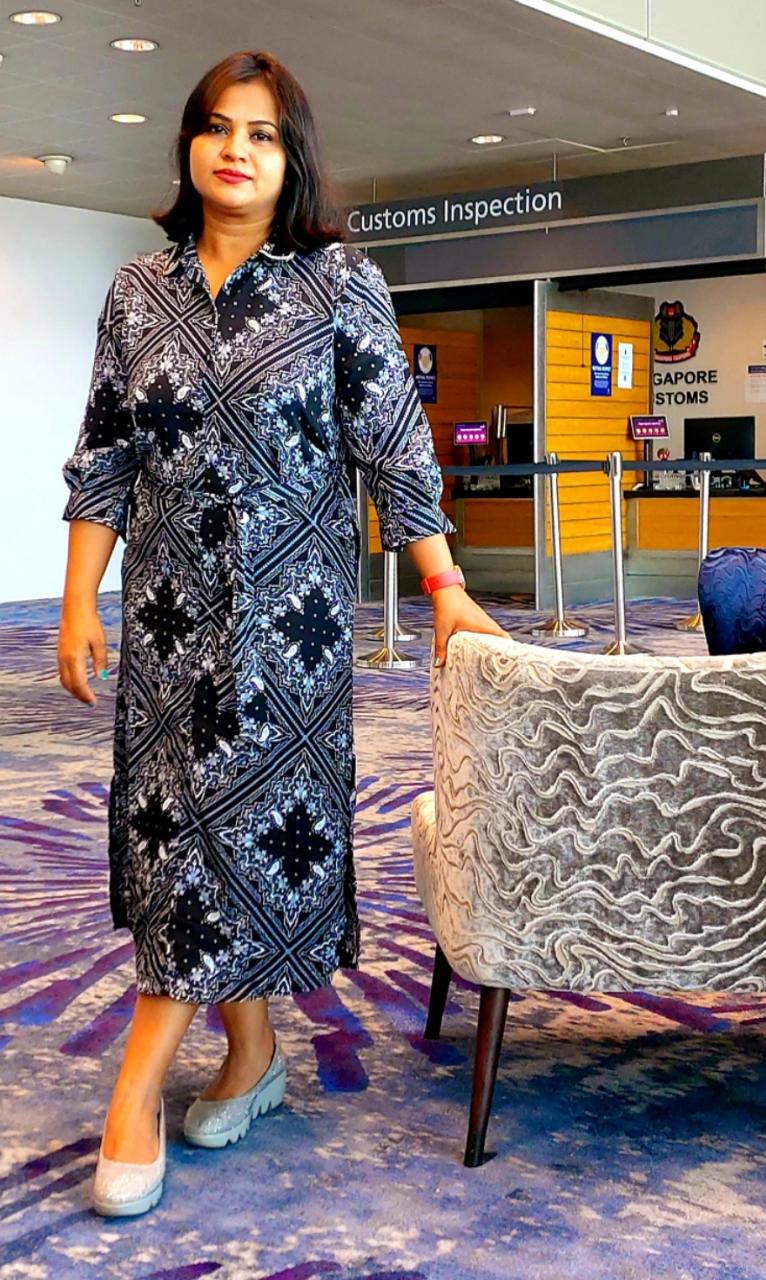 Suruchi Mishra
Meaning of Suruchi it self is Taste.
Colours around her always enchanted her since childhood. A sunset brimming with a plethora of colours, a rainbow showing off its beauty with colours or a scenic landscape all seems to be a enchanting painting. Brushes helped her to merge the colours into something new and exciting. When she looks around, cant help but praise the creator who has made such beauty in nature in the form of sunshine, the rain, spring, blooming flowers, rivers, flowing water and mountains. A small insect, a butterfly or even a dry leaf has so much colors to offer.
Life with any art form has fascinated her which makes her explore more. A good taste and an eye for art always encouraged her to do something in the field of Art.
Art is not new to her as since her childhood she used to sketch and paint and always ready to learn more Always intrigued by the enchanting and vibrant color combinations.
She moved to Jakarta 5 years ago from Kuala Lumpur, where she was teaching art to kids for almost 8 years. She also organised two Art exhibitions in KL with her and her students works. Living in these two places gave her ample opportunities to fulfill her dream of becoming an artist.
Art comes naturally to her and she has been teaching a lot of different art forms to kids.
Her specialist areas are Graphite pencil sketch, color pencil sketch and acrylic painting as well as exploring the oil colours along with charcoal sketching, oil pastels, color pencils and embossed paintings.
Trying to find and work on new art forms every now and then. Her motto is to keep exploring and learning the different Art forms.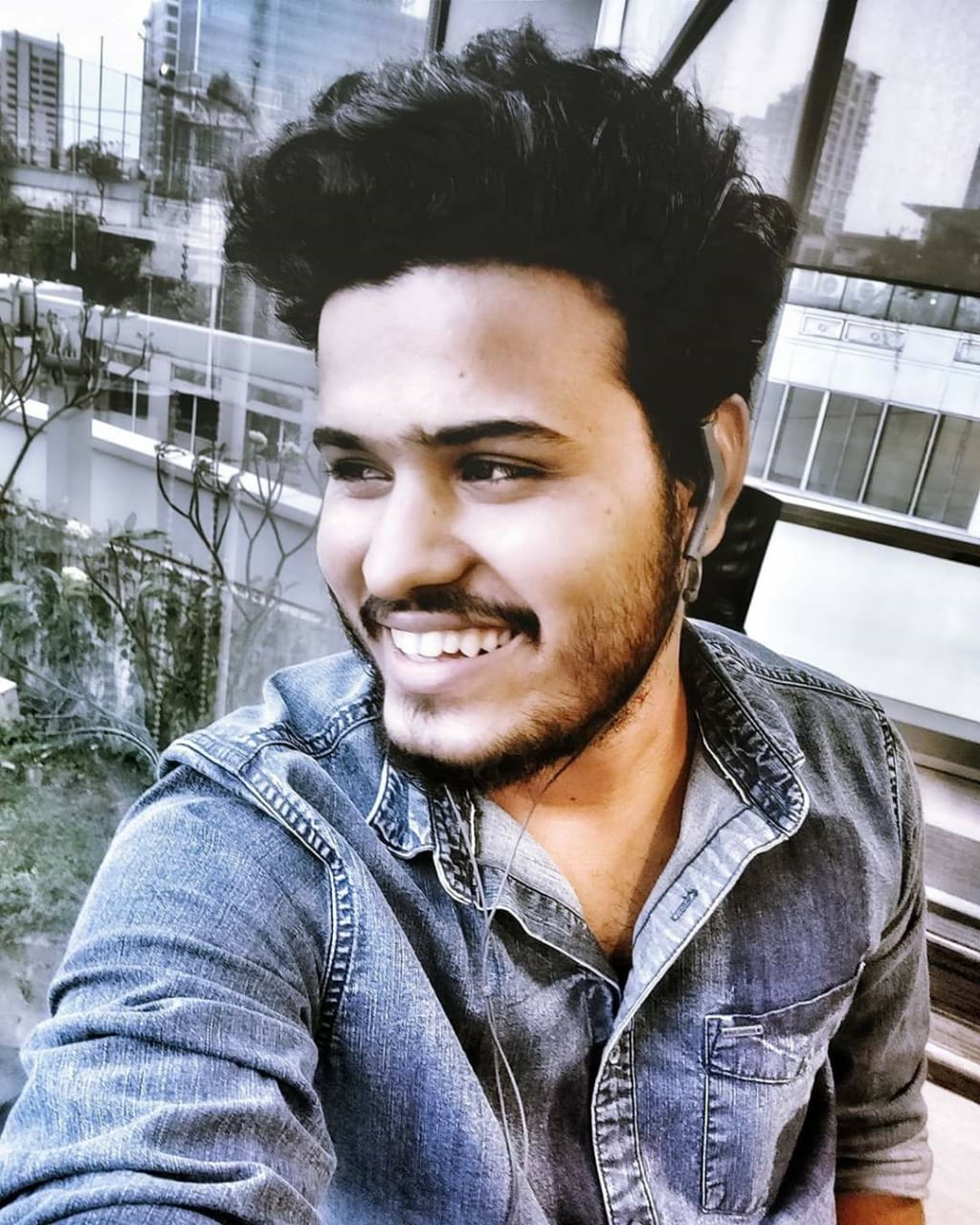 Vijay Yadav
Hi, I'm Vijay.
A photographer based in Mumbai, India.
I am currently living in the city of Jakarta .
I love Mumbai, but surprisingly I am not missing it as everything is almost similiar.
I'm self-taught person with a sincere passion for all things like photography, beautiful city lights, fresh food, sincere and genuine people, going beautiful places..etc etc .
I love keeping things simple in life and on set as I find it always produces the best results with the least stress.
No matter the size of the project I always bring the same passion and dedication to each individual job and it's my priority to make sure everyone goes home happy! Let's connect and make awesome work together.
Instagram: @Vjsnapp
Website: www.vjsnaps.com
Jyoti Joshi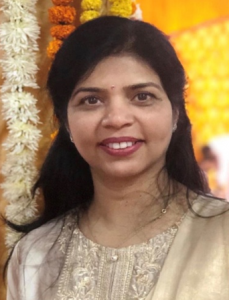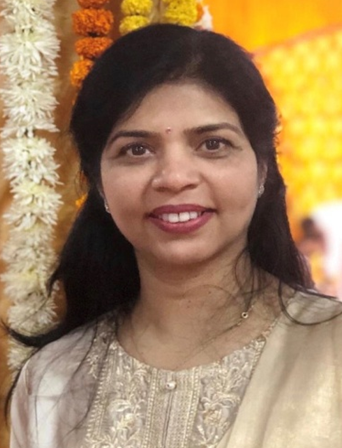 Jyoti Prasanna Joshi is a post graduate in Computer Management from Pune University, India.
She has lived in Istanbul, Turkey for 16 years & that's where she got an opportunity to learn Turkish Arts such as Ceramic Painting (Turkish Blue Pottery), Glass Painting & Tezhip (Turkish Illumination art). Her interaction with various budding Turkish artists developed interest & she became an amateur artists. Jyoti has exhibited some of her Turkish art work in ISMEK (Istanbul Art Centre) exhibitions in Istanbul, Turkey.  After coming to Jakarta, Jyoti got involved in various art groups & is actively sharing her art forms with members as well as learning new art forms from them.
Jumana Mohammed Qayyumi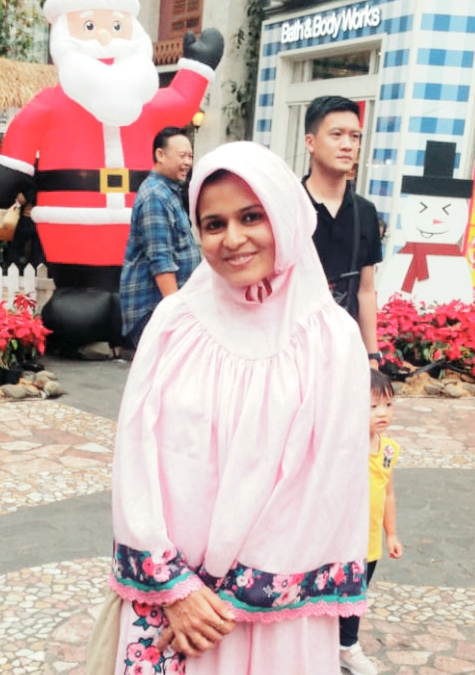 Graduated from Sir J.J. School Of Arts Mumbai, in the year 2010. Passed with 70% merit in final year and stood 1st in Mumbai University in the department of textile design.
I mainly work with oils, acrylics and watercolours
I paint keeping nature created by the Almighty as the main source of inspiration
Have been pursuing my career as an Artist and have taken part in many art exhibitions in past years including India Art Fair, Mumbai Art Fair, Radiant Arts etc.
Also have conducted many workshops for children and adults.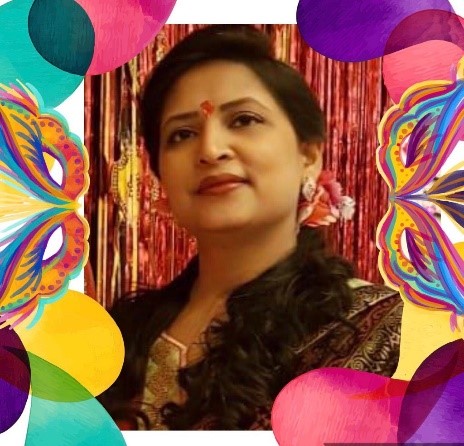 Vibhawari Singh
From early childhood I love anything related to drawing and colours. I took professional training at very young age with highly skilled Artist lived in "Gorakhpur". Though it was pushed by my artistic and creative mother, my vision has been totally changed and started toying with Canvas, Fabric painting with exploring different technique each time. I believe art is an expression of painter's imaginative and conceptual ideas intended to appreciate for their beauty or emotional power.
My artwork is totally based on what touches me and what I would like to see in surroundings. Though I am inspired with unique heritage art "Persian and Relief art". "Persian" is richest and unique art heritage in the world history of Iranian and encompasses many traditional disciplines like Painting, Sculpture, Weaving, Pottery, Calligraphy and Metalworking.
My artwork on the wood bring the drawing into two-dimensional artwork.  sculpted lines on the textured wood surface shows an interesting story line. Viewers can indulge around in this fusion structure by following many different and unique artwork that I have made like Jharokha Painting, Glass painting, Zentangle Art, Mandala work, Foil embossing, Clay work. My artistic journey covered Pichwai, Kalamkari, Meenakari, foil work, Glass work and many more.
My fearless experimentation with new materials and processes epitomise the vibrancy of the dream world.
Currently residing in Jakarta with my family, created signature collection and working on privately commissioned paintings.
EMAIL—ID       vibhasingh26@gmail.com