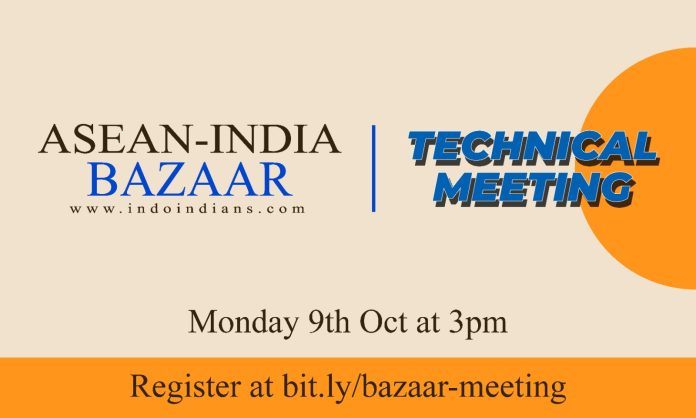 Dear Indoindians Bazaar Participants,
We are excited to invite you to a pre-event technical meeting for the upcoming Indoindians Bazaar. This meeting will be held on Monday, 9th Oct in person and Zoom Mtg on Tuesday 10th Oct for maximum participation:
In Person meeting
Date & Time: Monday 9th October from 3pm – 4pm
Venue: Jatun Room level 69, Hotel Westin, Kuningan, Jakarta
Online Zoom Meeting
Date & Time: Tuesday 10th Oct from 4.30pm – 5.30pm
Zoom link>> bit.ly/mtg-10oct
Meeting id: 843 6556 1493
Meeting passcode: infotech
Please fill the form below to confirm your attendance.
Indoindians Bazaar Technical Meeting
The purpose of this meeting is to discuss and plan all technical aspects and any other queries pertaining to the event to ensure that it runs smoothly without any difficulties.
Vendor/sponsor/partner badges will also be available for collection at the in person meeting.
The meeting will be attended by the event organizers, technical staff, sponsors, vendors, artists, partners, crew and any other relevant stakeholders. During the meeting, we will be discussing the technical requirements of the event, such as lighting, sound, power requirements, booth setup, and other technical aspects. We will also review the schedule and timeline for the event.
We value your input and expertise in making this event a success, and we hope that you will be able to attend this important meeting.
We look forward to seeing you at the pre-event technical meeting.
Best regards,
Indoindians Team