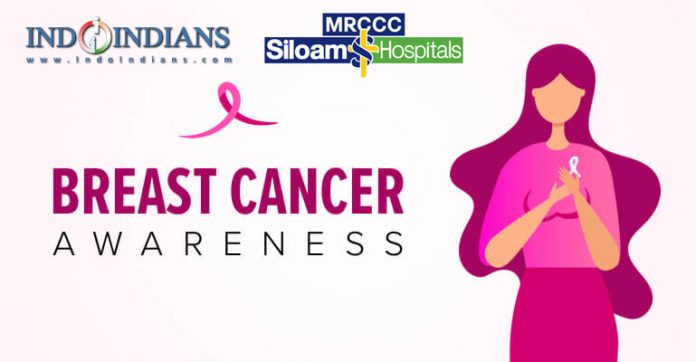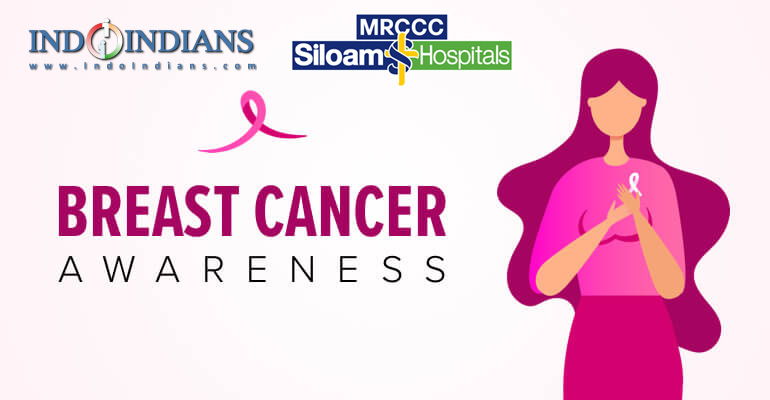 Indoindians in collaboration with Siloam Hospitals is organizing a breast cancer awareness seminar. Two eminent oncologists will share their knowledge with the audience on this topic.
We also have some very brave and courageous breast cancer survivors who will be sharing their experiences.
This is a free event and open to all. Prior registration is mandatory.
Date/Time: Wednesday, 11 Dec 2019 from 10.30am
Venue: Conference A, MRCCC Siloam Hospitals Semanggi
Topic: How to Look Out for Breast Cancer. Sign, Symptoms & Treatment
Speaker: dr. Alban Dien SpB(K)Onk & dr. Denny Handoyo, SpRad.Onk
F&B: Coffee/Tea with Indian style
Door Prize: 2 MCU Voucher, 2/3 Breast screening (TBA)
Seats limited to 30 pax
Register here. For any queries, contact Dias at +62 822 1000 8272 (WA)
Agenda:
Welcome Remarks
Sharing by breast cancer survivors
Short presentation by the Specialists – dr. Alban Dien SpB(K)Onk & dr. Denny Handoyo, SpRad.Onk
Q&A
Short introduction of BCCA (Breast Cancer Care Alliance)
How to do the Self-Breast Exam by BCCA (dr. Putri Made)
Door Prize & Closing
Please do share this information with your friends.
The event is free and open to the public.
Today, there are over two and half million breast cancer survivors. Over the past twenty years, great improvements have been made in the treatment of breast cancer. As a result, the number of breast cancer survivors continues to rise.
Unfortunately, the chance of getting breast cancer goes up as a woman gets older. Women 65 years or older comprise half of the new breast cancer patients annually.
For all women, the American Cancer Society's recommended guidelines for early detection in all women without symptoms include:
Mammogram: Women age 40 and older should have a screening mammogram every year and should continue to do so for as long as they are in good health.
Clinical breast exam: After age 40, women should have a breast exam by a health expert every year.
Breast self-exam (BSE): BSE is an option for women starting in their 20s. Women should report any changes in how their breasts look or feel to their health professional right away.
Again, the event is free and open to the public.