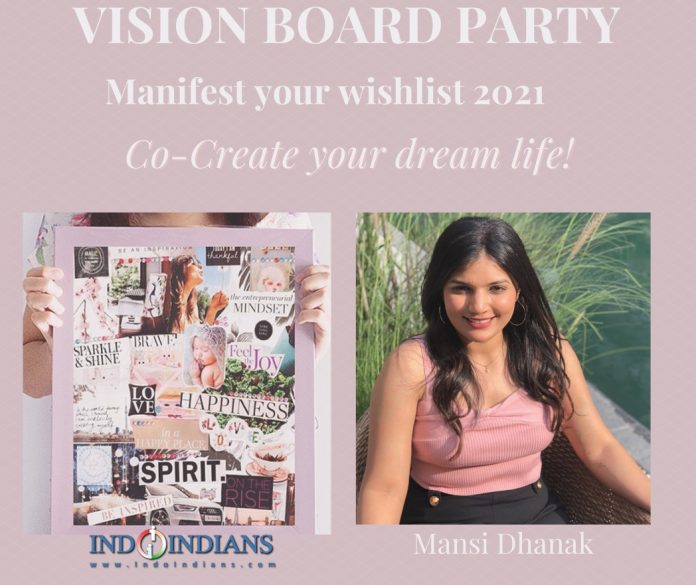 This Event has been cancelled.
Manifest your desires and co-create your dream life for 2021 with Mansi Dhanak, Mindset and Manifestation Coach. 
Do you want to Manifest your desires while having fun? This party is for you if you are ready to attract your dream life!
A vision board is a physical representation of your goals that you're aiming to achieve. Creating a vision board is a powerful way of getting to know yourself and what it is you truly want to manifest and call into your life.
It is a collage of items that are meant to kick start your imagination and help you visualize those goals.
Vision Board Party includes:
Creating your personalized Vision board.
Breakthrough visualization meditation.
Raising the vibration of your environment.
Techniques to help you manifest your dreams and unleash the abundance.
A high vibe party with beautiful humans from Jakarta.