Indonesia Tamil Sangam (ITS) is a non-profit, social & cultural organization dedicated for the welfare of the Tamil Speaking community living in Indonesia.
ITS was established as a Legal entity in Indonesia during Year 2011 and has completed 6 years. ITS has about 400 Tamil Family Members who actively participate in the activities of the Sangam.
One of the Signature Events of ITS is "SANGAMAM" which is a Carnival of Food, Culture, Arts and many more attractions of Tamil. This is conducted in the month of April every year to commemorate the Tamil New Year Celebration. Home made speciaity Food are offered in various food stalls; Tamil Folk arts like Kargattam, Villupattu, Oilyattam, Kaavidi etc are performed by the Local talents ; traditional games like Uriyadi, Pambaram etc are also performed to show to the current generation of children regarding the Tamil Tradition. More than 1,000 people participate in this spectacular event of ITS.
Here is a recap of 2017 and ITS activities: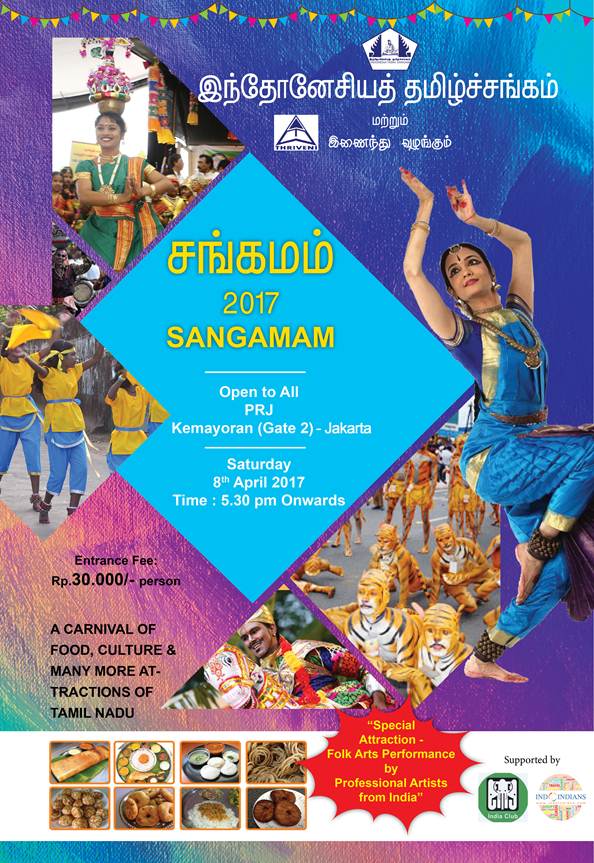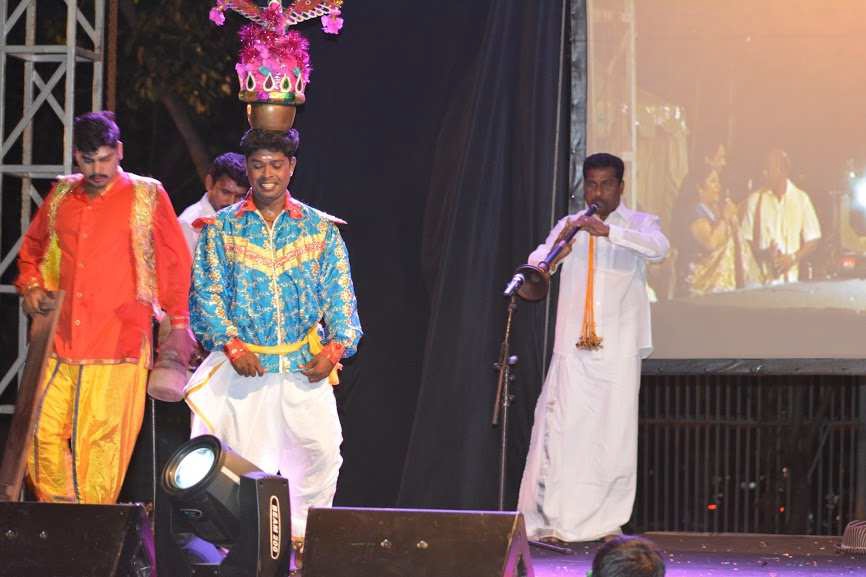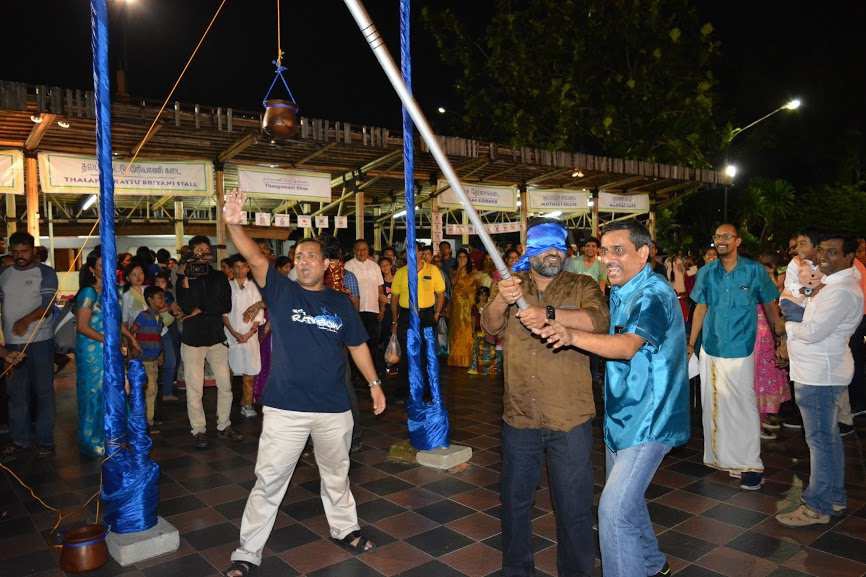 SANGAMAM 2017 was held on 8th April, 2017 and professional folk artists from Tamil Nadu were brought for the very first time. Their performances were spectacular and the audience had witnessed the folk arts such as Karagattam, Mayilattam, Poikkal Kuthirai etc for the very first time in Indonesia.
ITS has conducted several cultural programs in Tamil language, like – Music Concerts, Drama, Talk Shows, Folk Music by bringing Clebrity Artists from India. 3 to 4 Programs are conducted every year. Last Sangamam Program (April 2017), ITS brought professional Artists from Tamil Nadu for the very first time and their performance was very much appreciated by the Members.
ITS releases Annual Magazine every year during the Annual Function. Articles published are covering various themes / subjects which are given by the Members. ITS also releases Tamil Movies in Theaters in Jakarta, Bandung & Medan for the benefit of Tamils since the Tamil Movies are not released by the Distributors in Indonesia ITS has also conducted several programs with the support of India Club (National Club for
Indians living in Indonesia), JINCC & Indian Embassy. Indoindians has been a major supporter to ITS as Media Partner for all the events.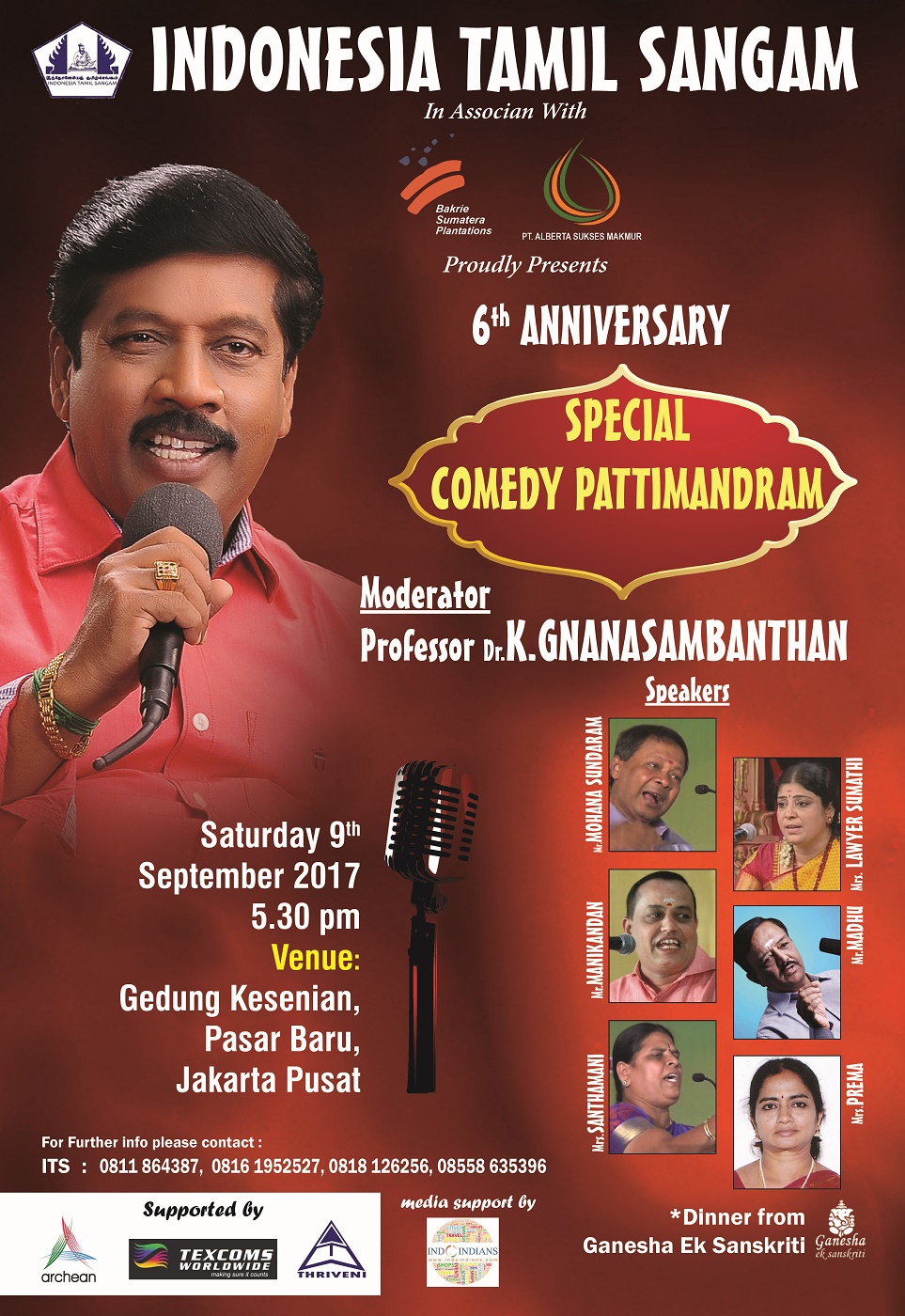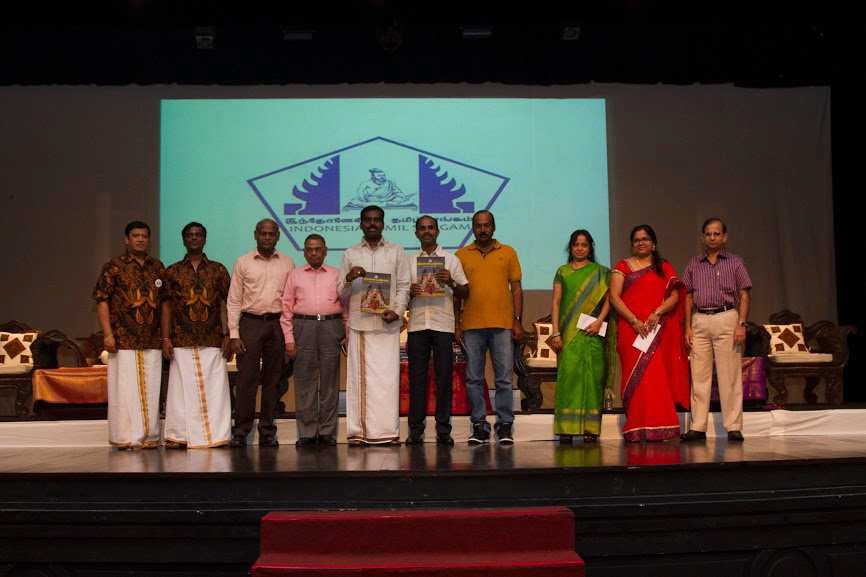 ITS also arranges programs joining with other Indian Cultural Associations of Indonesia.
TAMIL CLASS & LIBRARY
ITS conducts Tamil Language class at JNICC (Jawaharlal Nehru Cultural Centre) once a week on free of charge basis. Three batches of Students have completed the basic language course and currently the 4th batch classes are in progress.
At JNICC, apart from the Hindi language class, the next other language class being taken is only for Tamil.
UPCOMING EVENT OF INDONESIA TAMIL SANGAM
ITS has planned the 'PONGAL KONDATTAM" Event to celebrate Pongal Festival on Sunday 21st January, 2018 – A celebration of Tamil Festival Pongal. This will be an indoor and outdoor event to be attended by more than 300 Pax.
OFFICE BEARERS & CONTACT DETAILS :
Website: www.indonesiatamilsangam.com
E-mail: [email protected]