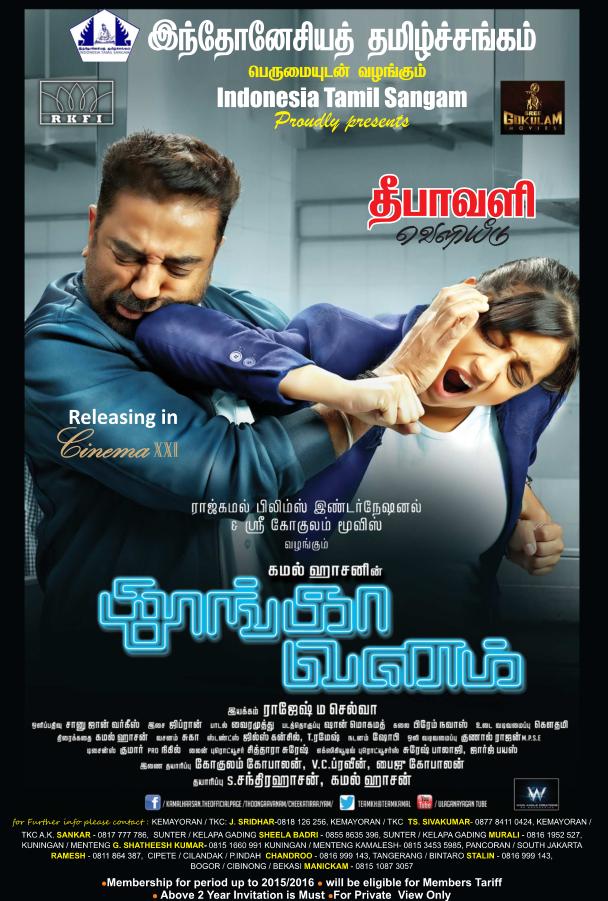 Indonesia Tamil Sangam proudly presents Kamal Haasan's Tamil Movie "THOONGA VANAM"
First time in Indonesia a Tamil Movie Released on Deepawali day, the same day of release in India.
This is for private view and Invitations can be taken from the Committee Members of Indonesia Tamil Sangam – contact details given at the bottom of the Poster.
Indonesia Tamil Sangam Invites all Tamils and Friends to watch this Movie. Please do not miss the Opportunity. Please contact the Committee Members and book your invitations.
Show Timings :
LA PIAZZA XXI (MALL KELAPA GADING) on 10th Nov at 9pm
ARTHA GADING XXI on 13th & 14th Nov at 9pm
LOTTE SHOPPING AVENUE XX1 on 13th Nov at 7pm