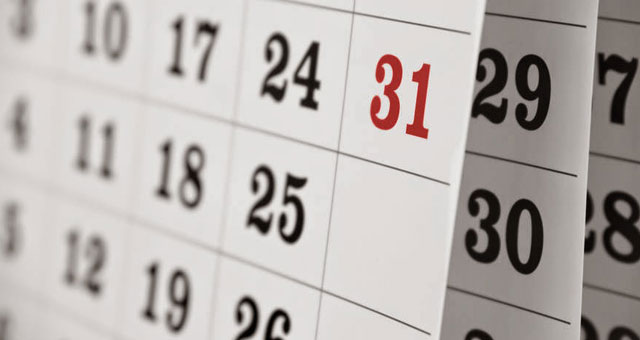 While living in Indonesia we have many opportunities to enjoy long weekends and holidays as there are 13 national holidays proclaimed by the government every year. The government also declares that collective leave should be taken on some days, usually a Monday or Friday, before or after a national holiday in order to create a long weekend. This policy is intended to promote domestic tourism. You can also take advantage of the fact that many hotels in tourist areas, particularly in Bali, offer special rates to KITAS holders or expatriate residents.
The dates for many Indonesian holidays vary from year to year as Muslim holidays are based on the Islamic or Hijriah calendar, which is 10 to 11 days shorter than the Roman calendar every year. Other holidays such as Easter, Chinese New Year and Waisak are based on lunar calculations, as in other countries where these holidays are celebrated.
Indonesian calendars almost always show the national holidays marked in red so your domestic staff very often refer to them as red calendar days. Generally staff have a day off on these holidays and if they need to work during a public holiday, they should be compensated for this.
Here is a list of the holidays :
Jan 1 Tuesday
New Year's DayJan 24 Thursday
Maulid (The Birthday of Prophet Muhammad)Feb 10 Sunday
Chinese New Year 2564Mar 12 Tuesday
Nyepi 1935 Saka (The Hindu Day of Silence)

Mar 29 Friday
Good Friday

May 14 Thursday
Ascension Day of Jesus Christ

May 25 Saturday
Waisak 2557 (Buddha's Day of Enlightenment)

June 6 Thursday
Isra Miraj (Ascension Day of Prophet Muhammad)Aug 8/9 Thursday/Friday
Idul Fitri 1434 H (Collective Leave on August 5, 6 & 7)Aug 17 Saturday
Indonesian Independence DayOctober 15 Tuesday
Idul Adha 1434 H (Islamic Day of Sacrifice)
(Collective Leave on October 14)

November 5 Tuesday
Islamic New Year 1 Muharam 1435 H

December 25 Wednesday
Christmas (Collective Leave on December 26)
Provided by: Colliers International