Indradhanush Talent Night 2015 by India Club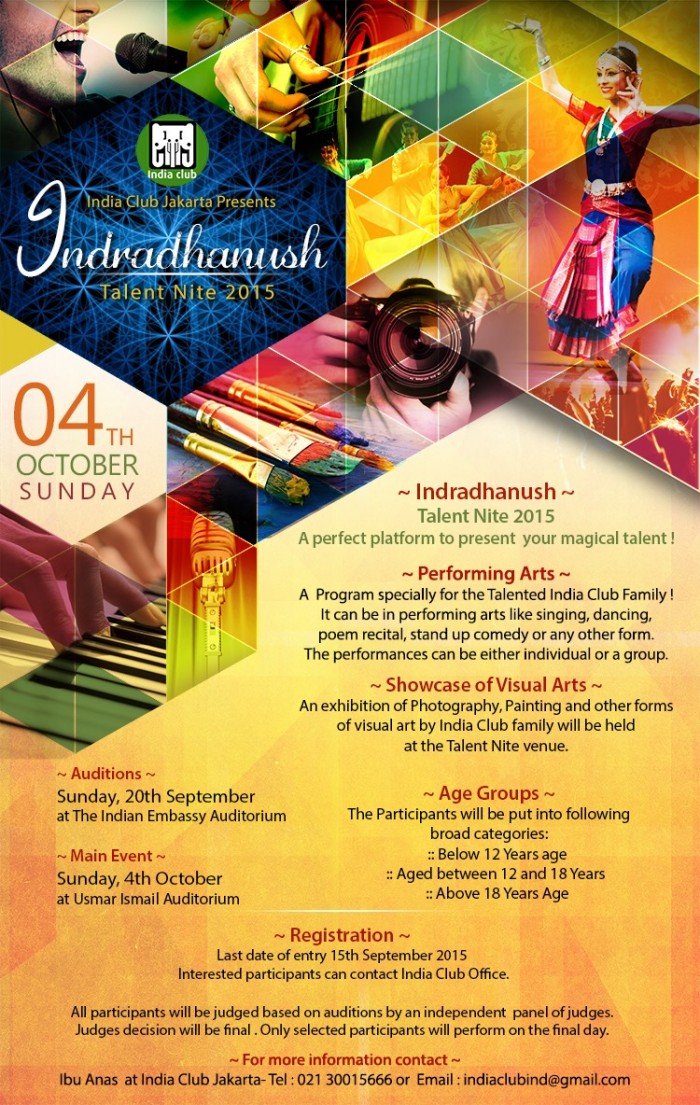 India club Jakarta is pleased to announce "Indradhanush Talent Night 2015" on 4th October 2015
This is the platform for all India club members to show their talent to the public.
So all talented members!! if you think you are born with some special talent or you learned in this world that is suppose to bring on the stage then here is the opportunity to register yourself to show your talent.
For registration please contact Ibu Anas at 021-30015666
OR Email- [email protected]
Auditions – 20th September 2015
Last date of entry -15th September 2015
Venue – Indian Embassy Auditorium