International Day of Yoga 2017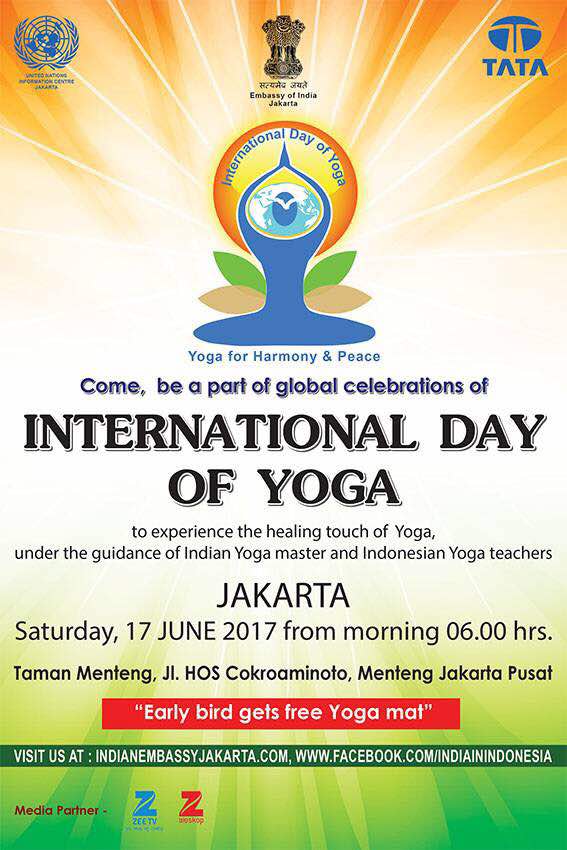 The 3rd International Day of Yoga will be held on Saturday, 17 June 2017 from 0600-0730 hrs at Taman Menteng, Jl. HOS Cokroaminoto, Menteng, Jakarta Pusat.
All participants will be provided free Yoga mats.
Location map as below:
The United Nations General Assembly approved (December 2014) a proposal by consensus with record 177 countries co-sponsoring a resolution to establish 21 June as the "International Day of Yoga". In its resolution, the UNGA recognized that Yoga provides a holistic approach to health and well-being. Indonesia was one of the countries which supported the resolution on 'International Day of Yoga'. The Yoga celebrations in Indonesia are part of global celebrations being organized by Indian Embassies around the world in cooperation with the host governments and partners .
17 June 2017 has been chosen for the IDY in Jakarta as 21 June is a working day.
The 3rd IDY will also be held in Bali, Medan, Surabaya, Bandung and Dili.