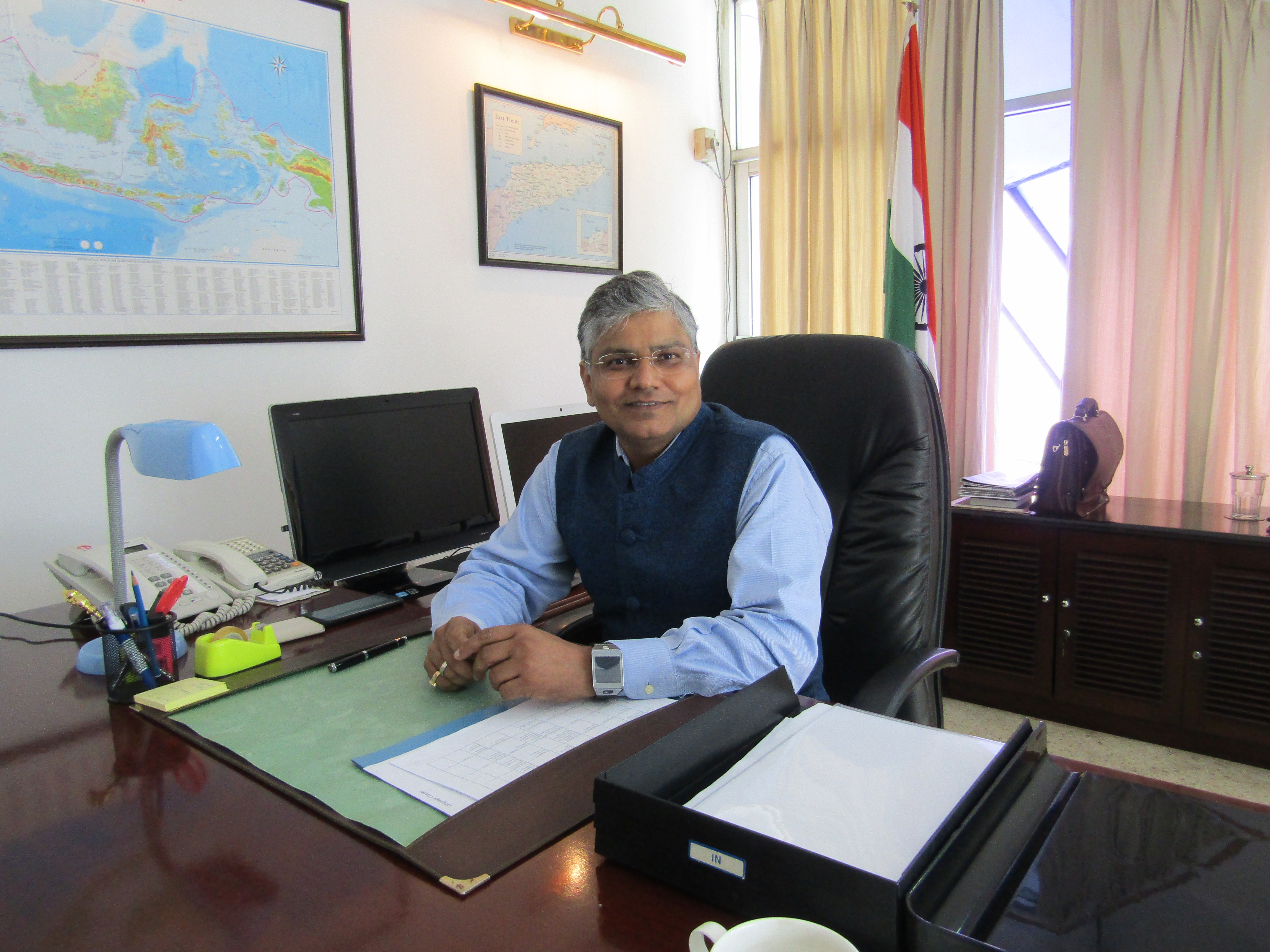 HE Mr. Pradeep Kumar Rawat assumed the charge of Ambassador of India to Indonesia and Timor Leste starting on 11 September 2017. Indoindians had the privilege to interview him. The Ambassador shared his Chinese language skills, the neighborly relationship between India and Indonesia, as well as his impressions on Indonesia.
Ambassador Rawat is from the 1990 Indian Foreign Service, and chose Mandarin Chinese as his foreign language. "In Indian Foreign Services, we are required to qualify in a foreign language. We get confirmed in the service only after we have passed a certain level of proficiency in foreign language. At that time, I felt that if I need to learn a language that is sponsored by my government, I have to learn the language that would be very difficult to learn at my cost and time," he explained. "Another reason is because I see China as our own big neighbor. It will always remain relevant to India. Our cultures intermingle with each other over centuries."  Ambassador Rawat has also served in Hong Kong and Beijing between 1992 and 1997.
This is his first stint in a Southeast Asian country, Indonesia, and he finds that India and Indonesia share a very strong cultural relationship. "Indonesian culture is influenced by Indian culture; Ramayana and Mahabharata are as indigenous to Indonesia as it is to India." However, in other aspects like economy and education, "I think we still don't feel like we are neighbors. But this is the challenge and also opportunity for us. We need to work on many things to make our relationship more neighborly in these fields."
The ambassador admitted that before he assumed his office in Indonesia, he had never visited this country before. When we asked about his first impression about the country, he said that Indonesia is a very welcoming country. "It's very difficult to see a frowning face in Indonesia. Even if you are stuck in a traffic jam, everybody looks so patient and is still smiling. I'm trying to figure out this happiness mindset. It's the most fascinating thing that I find in this country!"
The time spent on the road is also an opportunity to indulge in meditation; he shared with a twinkle in his eyes.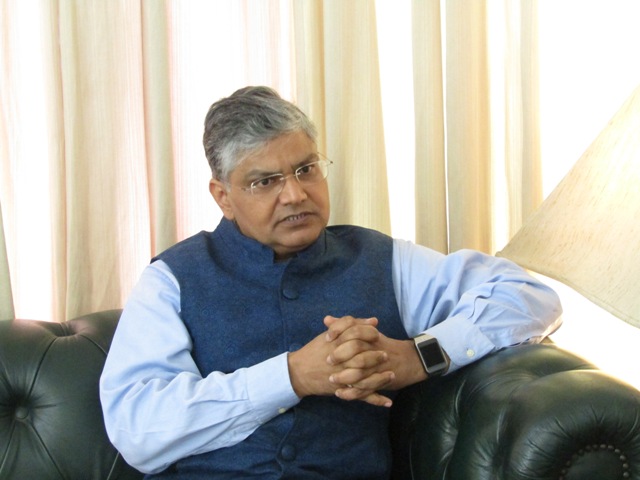 Just like many other vegetarians residing in Indonesia, Ambassador Rawat enjoys one of the most delicious Indonesian vegetarian dishes: Gado-gado. "But I must admit it's a challenge (to find vegetarian dishes in Indonesia). Sometimes they can be so generous, for example they offer vegetarian food but then they will sprinkle some shrimp powder on it!" he laughed.
Regardless of how challenging it is for him, Ambassador Rawat said that the similarity in culture and customs between India and Indonesia will make Indians feel instantly at home. "It is not surprising to find people come here for a month, and stay on for a year, ten years, and even more. They will be completely sambalized by this country."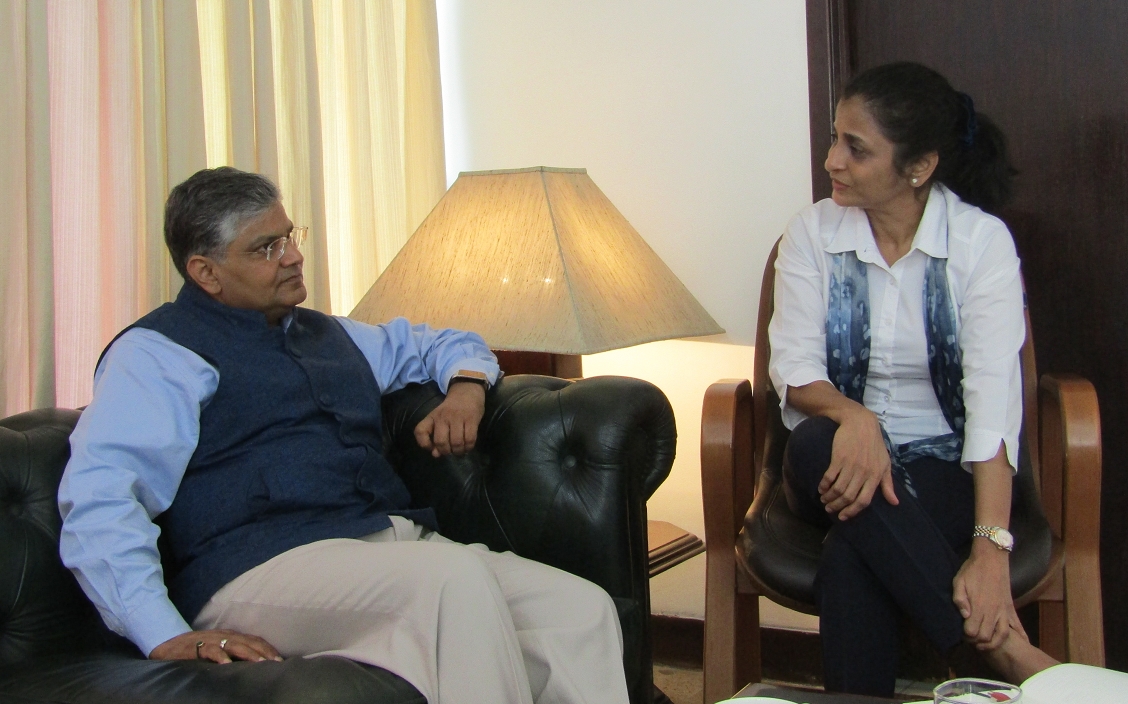 The fact that there are a large number of Indian entrepreneurs trying to do business in Indonesia or visiting Bali for holiday, demonstrates the interests of India in Indonesia. But with the large domestic demand and market in Indonesia only a few Indonesian entrepreneurs do business in India and other countries.  "Indian population is four times bigger than Indonesia's. The size of our economy is also different—Indian business scene and talents have become livelier; that is why they are looking for the opportunities all over the world. On the other hand, Indonesian entrepreneurs have a lot opportunity at home (in Indonesia). But again, they need to see something better outside their own home by going overseas and looking for more resources," explained Ambassador Rawat, who has an interest on in technology trends.
He is optimistic that going forward Indian expertise in healthcare, education and other sectors will be shared with Indonesia under a variety of initiatives and businesses.
Under his guidance the embassy of India has started an Open House every Thursday (except govt holidays) for one hour (1500hrs – 1600hrs), for Indian nationals resident in Indonesia/OCI card holders/PIOs to meet with senior embassy officials including Ambassador for any grievances/suggestions related to consular or other matters.
Lastly, his message for fellow Indians in Indonesia. "We are living in a society and country which reminds us to many things back home. It makes us very comfortable, and we must use this commonness that is shared between India and Indonesia as a very strong bridge, so that we feel more neighborly. When people think about Indonesia in India, they think Indonesia as a whole, not only a certain part of Indonesia. And vice versa, our intention when people in Indonesia think about India, they will not think only about Bollywood or Shah Rukh Khan, but India as a whole."