KING IPTV Box – Live TV & Latest Movies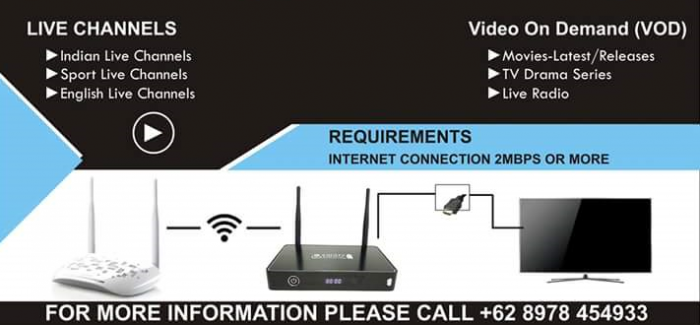 Smart your TV, Enjoy the Life!!
Introducing Best sellers "King TV " Box, originated from the US, then introduced in Hongkong, now in Malaysia,Philippines, Taiwan and now in the Indonesia!!
Indian Live TV Channel IPTV box now In Indonesia at very reasonable price.
IPTV box+2 years subscription+free shipping,Indian IPTV box Over 650 Channels+VOD+Drama, WiFi HDMI Android tv box.
In Indonesia now. Works in Bali, Jakarta, Surabaya, Medan and other parts of Indonesia.
No dish! No antenna! Just 2 Mbps or more Internet speed.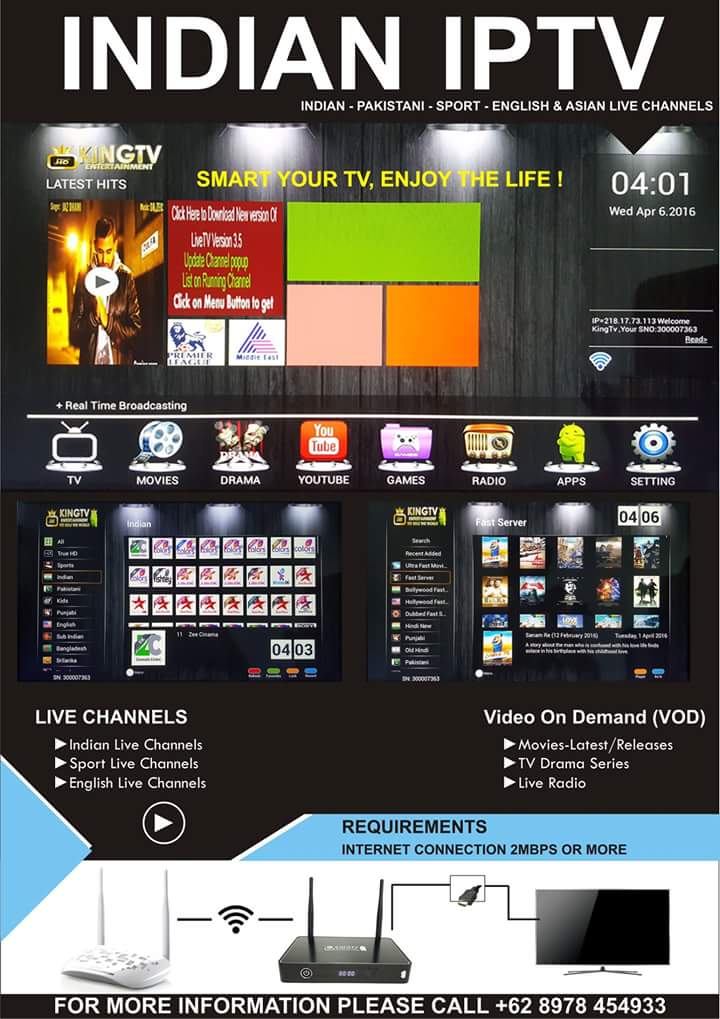 If you are interested to buy an IPTV box that will let you watch Hindi Channels, Sports, Punjabi, Tamil, Malayalam, Telugu, Kannada, Pakistani, Arabic, Marathi, Afghani, Bangla, Nepal & English. For Order please do not hesitate to message us on facebook on the official King TV facebook page or
contact tel/WA +628978454933
email: [email protected]
website: www.kingiptvbox.com
Features: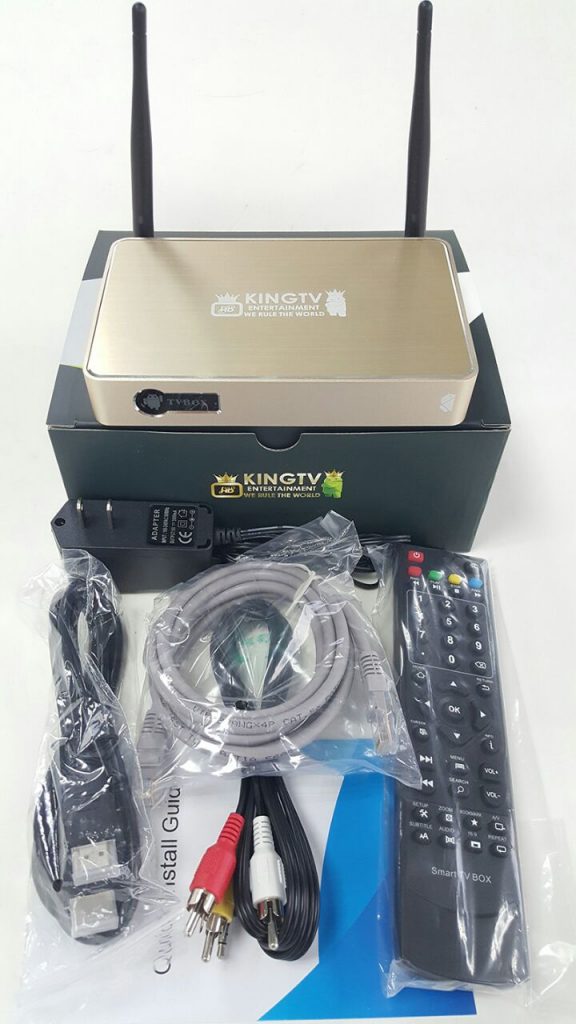 ✓ 4K UHD supported( Ultra HD Support)
✓ 4 times better than a full 1080p HD
✓ Gyrosensor remote control
✓ Quad Core processor
✓ Android 4.4 OS
✓ HDMI and Wifi enabled
✓ Fast channels zapping
✓ Loads of apps(More than just TV viewing!)
✓ Hundreds of latest Movies with King TV Movies database
✓ Catch Up TV feature
✓ Live Radio stations.