Know India Programme (KIP) 2016 -17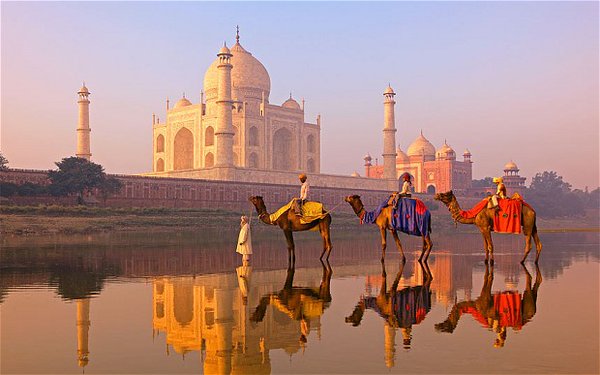 The Ministry of External Affairs, New Delhi is organizing Know-India Programme (KIP) to be held in 2016. The calendar of KIP is as follows:
1st KIP – May 2016 Partner State Maharashtra
Travel schedule
Mumbai – Delhi – Agra – Mumbai [25 Nights/ 26 Days]
| | | | |
| --- | --- | --- | --- |
| Day | Date | Sector | Overnight |
| Day 01 | Thursday, May 05, 2016 | Arrive Mumbai | Mumbai |
| Day 02 | Friday, May 06, 2016 | Begin  Deccan Odyssey, Train Journey | Deccan Odyssey |
| Day 03 | Saturday, May 07, 2016 | Aurangabad | Deccan Odyssey |
| Day 04 | Sunday, May 08, 2016 | Aurangabad | Deccan Odyssey |
| Day 05 | Monday, May 09, 2016 | Pench National Park | Deccan Odyssey |
| Day 06 | Tuesday, May 10, 2016 | Tadoba National Park | Deccan Odyssey |
| Day 07 | Wednesday, May 11, 2016 | Ajanta | Deccan Odyssey |
| Day 08 | Thursday, May 12, 2016 | Nashik | Deccan Odyssey |
| Day 09 | Friday, May 13, 2016 | End of  Deccan Odyssey, Train Journey | Mumbai |
| Day 10 | Saturday, May 14, 2016 | Mumbai to Delhi | Delhi |
| Day 11 | Sunday, May 15, 2016 | Delhi | Delhi |
| Day 12 | Monday, May 16, 2016 | Delhi | Delhi |
| Day 13 | Tuesday, May 17, 2016 | Delhi | Delhi |
| Day 14 | Wednesday, May 18, 2016 | Delhi | Delhi |
| Day 15 | Thursday, May 19, 2016 | Delhi | Delhi |
| Day 16 | Friday, May 20, 2016 | Delhi | Delhi |
| Day 17 | Saturday, May 21, 2016 | Delhi | Delhi |
| Day 18 | Sunday, May 22, 2016 | Delhi | Delhi |
| Day 19 | Monday, May 23, 2016 | Delhi | Delhi |
| Day 20 | Tuesday, May 24, 2016 | Delhi | Delhi |
| Day 21 | Wednesday, May 25, 2016 | Delhi | Delhi |
| Day 22 | Thursday, May 26, 2016 | Delhi | Delhi |
| Day 23 | Friday, May 27, 2016 | Delhi | Delhi |
| Day 24 | Saturday, May 28, 2016 | Delhi to Agra | Agra |
| Day 25 | Sunday, May 29, 2016 | Agra to Delhi | Delhi |
| Day 26 | Monday, May 30, 2016 | Departure from India | |
 The twenty five days orientation programme for diaspora youth has been organised to create awareness about the phenomenal transformation taking place in India and the country's progress from just a destination for culture, heritage and art to an emerging powerhouse in the global economic system. The KIP in the nature of an Orientation Programme is expected to provide the participants exposure to various facets of the Indian way of life, culture, spirituality, adventure and sports, creativity and composite character of India and interaction with youth from different parts of the country.
This programme is open to Persons of Indian Origin worldwide in the age group of 18-26 years. The total number of participants worldwide for the programme is around 40. Non Resident Indians are NOT eligible to apply for this programme.
Requirements
The candidate should be of Indian origin, between 18-26 years of age.
Minimum qualification required for applying is graduate or studying for graduation.
The applicants should be able to converse in English. [They should have studied English as a subject at the High School level or should have English as a medium of instruction for under-graduate course].
Once selected, a medical fitness certificate and a medical insurance are to be submitted.
The applicant should not have participated in any previous KIP or Internship Programme for Diaspora Youth (IPDY). Students and those who have not visited India before are need to apply.
All applicants for the programme may be asked to write an essay of 250 to 300 words on why they want to participate and what they expect to gain from the programme.
Selected participants would be required to abide by the regulations of the Know India Programme as conveyed to them by the Ministry of Overseas Indian Affairs or an agency nominated by it for the conduct of the Programme directly or through Indian Missions/Posts abroad. The participants are expected to cooperate fully in the programme in order to ensure its smooth conduct.
The prevailing weather conditions in places of visit in India will be communicated to the participants prior to the visit.
What to expect
Presentations on the country, political process, developments in various sectors,
Interaction with faculty and students at a prestigious University/College/Institute,
Presentation on the industrial development and visits to some Industries/factories,
Visit to a village to better understand the typical village life,
Exposure to Indian media,
Interaction with NGOs and organizations dealing with women affairs,
Visit to places of historical importance/Monuments,
Taking part in Cultural programmes,
Exposure to yoga,
Call on high dignitaries, which may include President of India, Chief Election Commissioner of India, Comptroller and Auditor General of India, and Ministers in-charge of Overseas Indian Affairs, Youth Affairs and Sports.
Ticket and Visa
Selected participants will be reimbursed 90% of the total cost of international airfare as per the schedule of the programme by the cheapest economy class on the successful completion of the programme. They will be provided per diam allowance of Rs.100/- out of pocket expenses. They would also be issued Gratis visa by Indian Embassy. Local hospitality, e.g. boarding/lodging in State Guest houses or budget hotels will be provided. Cost of internal travel as per the programme will be borne by the organisers.
In case a participant is found guilty of misconduct or indiscipline during the course of his/her stay, he/she may be asked to leave the Programme. Such participants would have to meet the entire cost of their air travel from his/her country of residence to India & back and 'clause above on refund of 90% of the total cost of air ticket by Indian Missions/Posts' would not be applicable to them. Drinking and smoking in many places in India is banned and is discouraged during the programme. Participants are expected to remain with the group and maintain seriousness towards the programme.
The participants would also not be permitted to leave the Programme mid-way. All are expected to participate in the various programmes organized for them enthusiastically & are not expected to stay back in their hotel room, except for medical reason as advised by the doctor. Participants who leave the program on their own will not be entitled to either the airfare or the per diem allowance.
The organizers will take care of the participants for the duration of the program only. If the participants wish to come early or stay late they will have to make their own arrangements.
The participants should be aware that the Programme would involve a brief stay in a rural area where air-conditioned accommodation is often not available.
How to apply
Duly Completed application for the programme, along with a passport size photograph, is to be submitted in the prescribed application form at the Indian Diplomatic Mission/Consular Post. Nominations received after the due date, incomplete and unsigned applications, or forms not accompanied with photographs would be summarily rejected.
Read the guidelines carefully. Please make sure that you fulfill the criteria laid down for selection to the programme. Please fill up the following Application Form alongwith your recent photo and send to the Indian Embassy in Jakarta by the deadline mentioned for the particular programme. The envelope, clearly marked "Application for Know India Programme-2015", should be addressed to First Secretary (Consular), Embassy of India, Kav S1, Kunningan, Jakarta Selatan-12950. Any inquiries should be addressed to [email protected]. The Embassy would intimate you once you are selected for the programme.
Download Know India Programme Application Form here