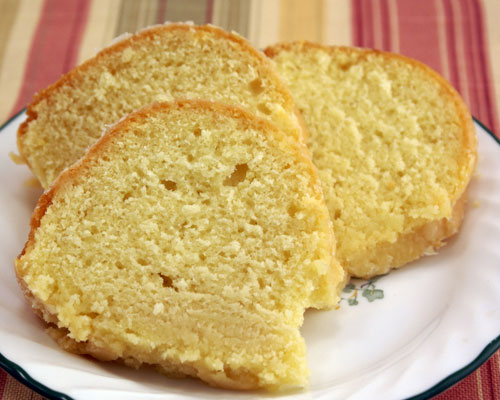 Ingredients :
1 (18.25 ounce) package yellow cake mix
1 (3 ounce) package lemon flavored gelatin
3/4-cup vegetable oil
4 eggs
3/4-cup water
1/4 teaspoon lemon extract
1-cup confectioners' sugar
4 tablespoons lemon juice
Directions :
Combine gelatin mix and cake mix. Mix well.
Add next 4 ingredients – oil, eggs, water and lemon extract. Mix lightly.
Bake according to instructions on back of cake box. To Make Frosting: Combine confectioners' sugar and lemon juice. When cake is done, and while still hot, ice with frosting.