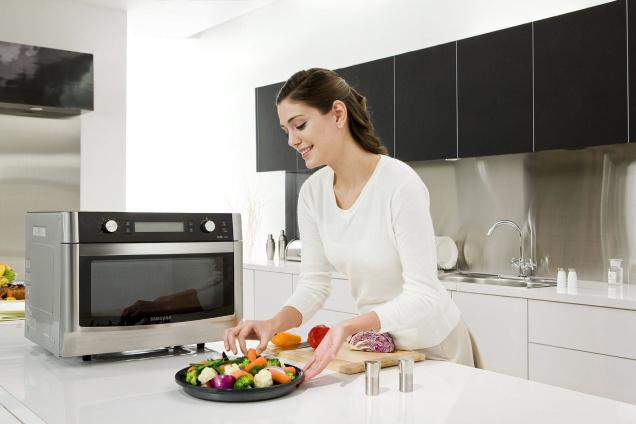 Melting chocolate in a microwave is so simple-it does away with the need for a double boiler. Microwave it at 50% (medium) for 2 ½ minutes.
---
1. Warming oranges for 1-2 minutes produces more juice when squeezed.
2. Microwave is very useful for steaming green leafy vegetables like spinach.
3. Clarify butter by heating cream (approx. 250 gm) on Micro 60 for 16 minutes.
4. Increase shelf life of Sooji, Dalia, Idli rawa and other nuts and pulses by microwaving them on Micro high for 2-3 minutes (approx. 500 gm) This helps remove the moisture from these food items thus increasing their shelf life, especially in damp weather conditions.
5. It is much easier to make sauces for Continental food in the Microwave, doing away with the endless stirring. Remember to cook the sauces on medium or medium low.
6. To effortlessly remove a coconut from its shell, heat it on Micro high for 3 to 4 minutes.
7. Blanch almonds by microwaving them with water for 3 minutes.
8. 'Boil' potatoes in a jiffy. Microwave them in a polythene bag. For 4 potatoes microwave for 5 minutes.
9. Sterilize jars for storing homemade jams and pickles.
10. 'Cook' your dishcloth in the microwave oven for 60 seconds to eliminate disease-causing microorganisms.