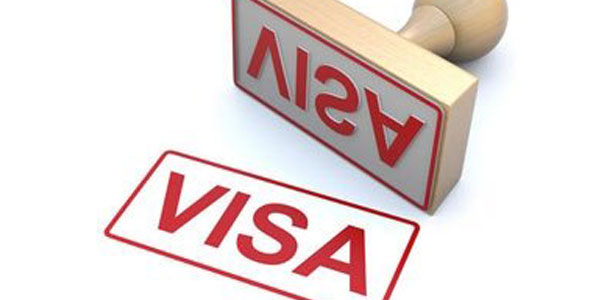 Commencing on 1 February 2004, the Government of Indonesia will implement a new visa policy which affects only short-term visitors. The policy does not affect expatriates with the existing limited stay permits (Kartu Izin Tinggal Sementara, KITAS). The new policy cuts the length of the free-visa-on-arrival stay from 60 days to a maximum stay of 30 days. All passports must be valid for a minimum period of six months upon arrival. While entry to Indonesia may be denied for passport not meeting the minimum six months validity period, overstaying without proper authority is an equally serious violation. Visitors can be held in detention or refused permission to leave the country until a fine is paid.
Visa-Free Facility
The visa-free facility is available to tourists who are citizens of Thailand, Malaysia, Singapore, Brunei Darussalam, the Philippines, Hong Kong Special Administrative Region, Macau Special Administrative Region, Chile, Morocco, Peru, and Vietnam. Visitors eligible for the visa-free facility will be able to proceed directly to the immigration clearance counter. The visa-free facility is valid for maximum 30 days and cannot be extended.
Visa-On-Arrival Facility
The visa-on-arrival facility is available to nationals of the United States, Australia, South Africa, Argentina, Brazil, Denmark, the United Arab Emirates, Finland, Hungary, the United Kingdom, Italy, Japan, Germany, Canada, South Korea, Norway, France, Poland, Switzerland, New Zealand, and Taiwan. The visa fee is US$25. It is valid for 30 days and cannot be extended.
The visa-on-arrival can be obtained at the following Immigration Clearance Points:
Airports: Polonia (Medan), Sultan Syarif Kasim II (Pekanbaru), Tabing (Padang), Soekarno-Hatta (Jakarta), Juanda (Surabaya), Ngurah Rai (Bali), &amp Sam Ratulangi (Manado).
Seaports: Sekupang, Batu Ampar, Nongsa &amp Marina Teluk Senimba (Batam), Bandar Bintan Telani Lagoi, &amp Bandar Sri Udana Lobam (Tanjung Uban), Belawan (Belawan), Sibolga (Sibolga), Yos Sudarso (Dumai), Teluk Bayur (Padang), Tanjung Priok (Jakarta), Padang Bai (Bali), &amp Jayapura (Jayapura).
If clients plan to arrive at ports other than those listed above, they will need to apply for a tourist visa before departing to Indonesia. To ensure that clients have the correct type of visa – for purposes other than tourism – clients should attach a letter outlining the reasons for their visit with the Visa Section at the relevant Indonesian Embassy.
Both Visa-Free Facility and Visa-on-Arrival holders must obtain a special permit from the Ministry of Foreign Affairs and clearance from the National Police (POLRI) in advance in order to enter Aceh, Maluku or Papua provinces.
Citizens from countries not included on either list are required to apply for a visa before they arrive in Indonesia. The costs are US$30 for a 30-day visit or US$10 for a three-day visit.