Home
News & Events
Records & Rebellions: Educative Entertainment at BINUS University Evening Lecture
Records & Rebellions: Educative Entertainment at BINUS University Evening Lecture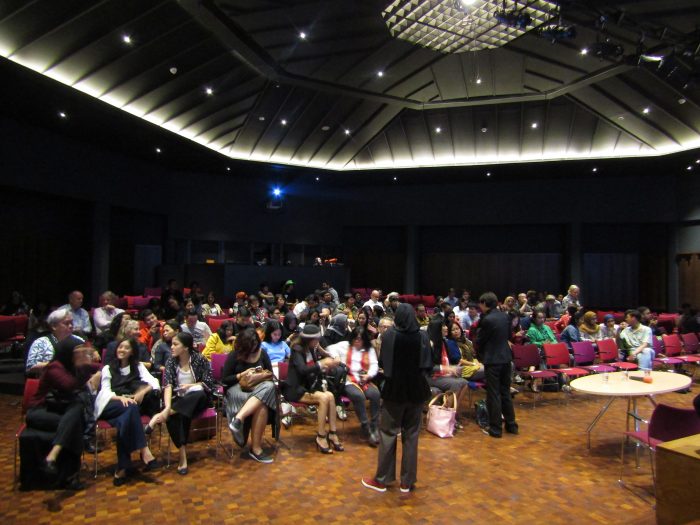 On December 4th  2018, Indonesian Heritage Society along with BINUS University held an insightful evening lecture at the Dutch Cultural Center, Erasmus Huis. The event turnout was jam-packed with enthusiastic audiences, both from the younger generation and the older generation.
For this lecture event, music is seen as a tool to that can create impact by delivering positive messages and drive a change in Indonesian communities. Three local musicians, Lala Karmela, Kartika Jahja and Ardhito Pramono were present as speakers to share their experiences.
Opening speech from representatives of Erasmus Huis and Binus International
The lecture began with opening speech from representatives of Erasmus Huis and BINUS International, welcoming the audience to a night of fun and educative entertainment. First, the musicians detailed their experiences and life stories onstage.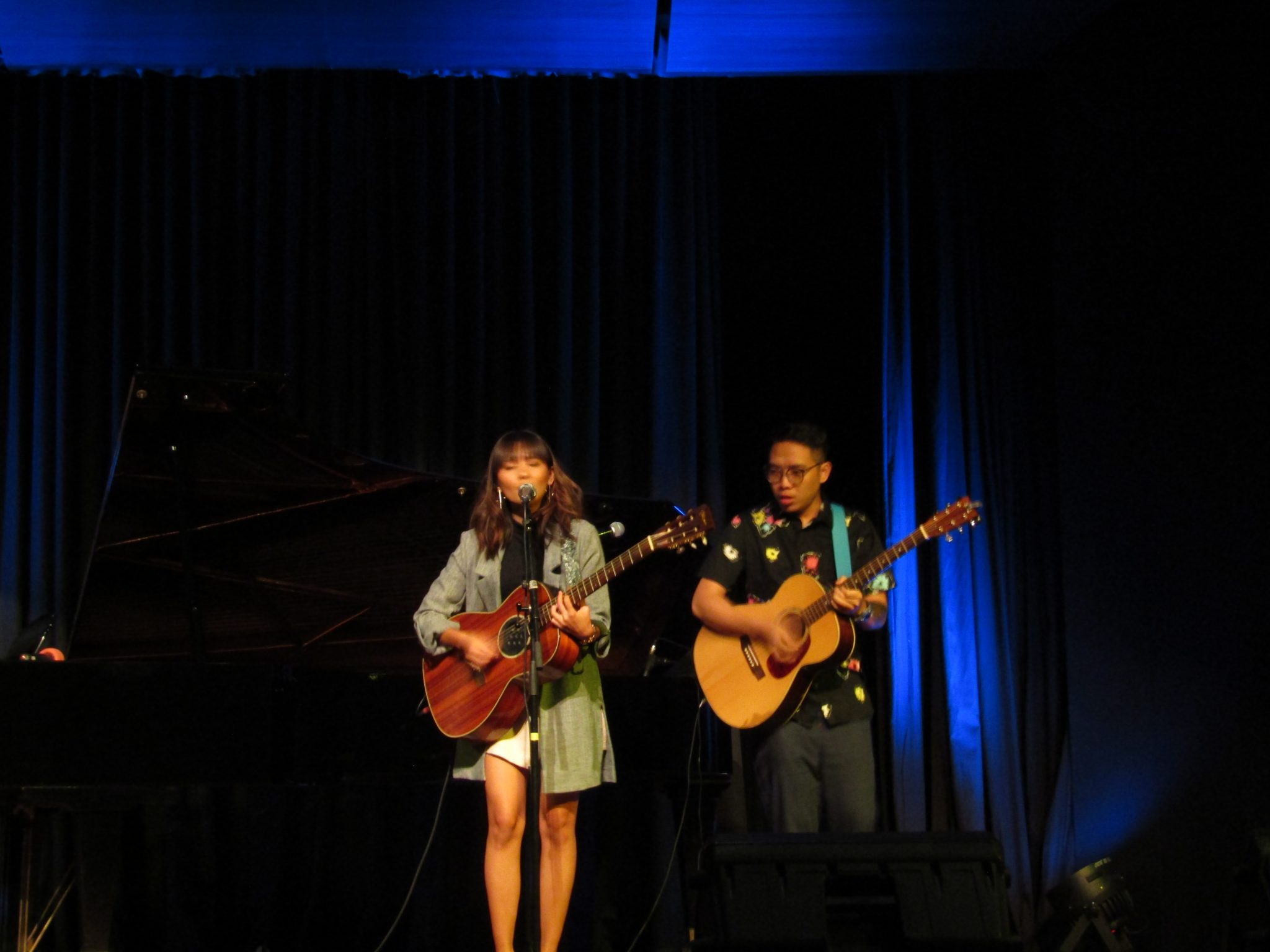 Lala Karmela is a singer-songwriter who spent three years of her life in Philippines to pursue her music career. "I did return to Indonesia and became a singer in Sony Music Indonesia. However I found that the music produced at a big label did not suite the principles that I led. So I decided to move to an independent label, to better express my music", she stated. Towards the end of her session, she performed two of her own songs in acoustic version. These similar session format also applied to the other two lecturer guests.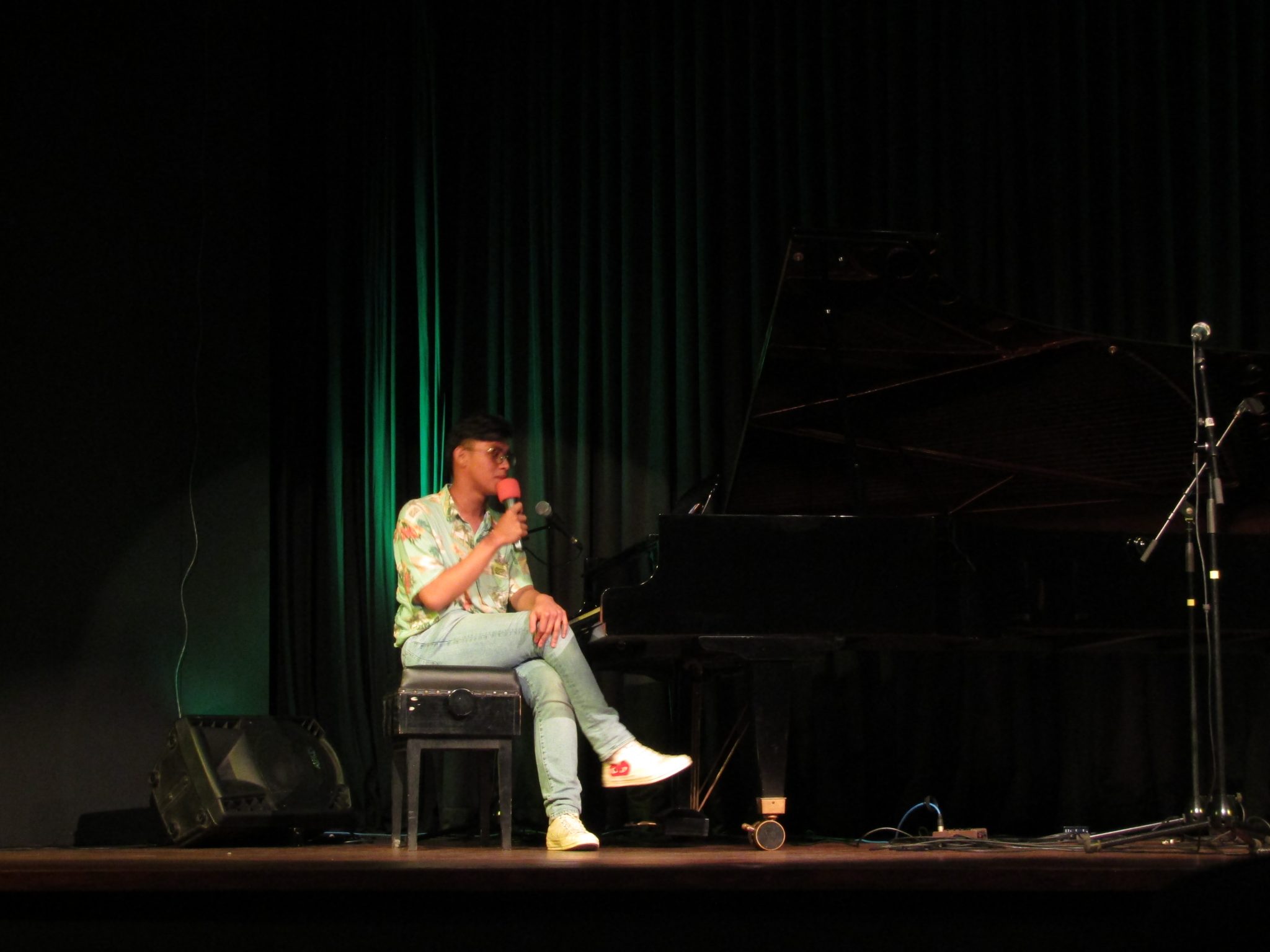 The only male guest, Ardhito Pramono, is a young Jazz musician with diverse experience in arts. He earned his degree in Australia by taking Cinematography major. Since he was a child, he has been a fan of 1940's music, particularly Jazz. That is what led him to become a Jazz musician. He also plays instruments from guitar, drum and piano.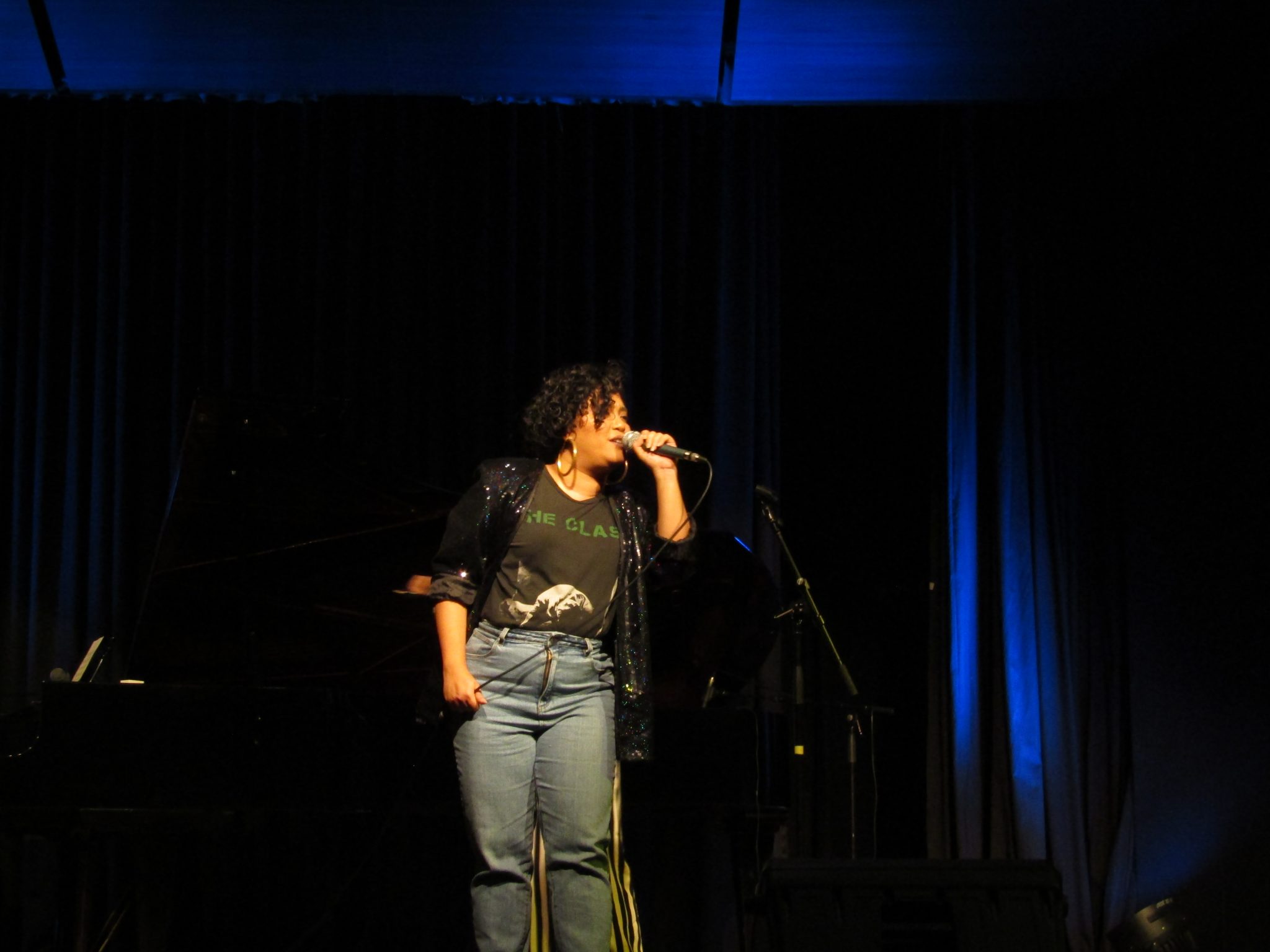 Another guest lecturer, Kartika Jahja is independent musician and an activist. She utilizes her music as her campaign platform to voice out issues like gender equality and sexual violence to women. BBC has even listed her as one of 100 most inspiring and influential women from around the globe.
Finally, the session was switched to the discussion panel. Unfortunately, Lala and Kartika were the only ones present as Ardhito left earlier due to tight schedule. In conclusion, both musicians who were present was successful in conveying the message they want to pass on to the audience using their music.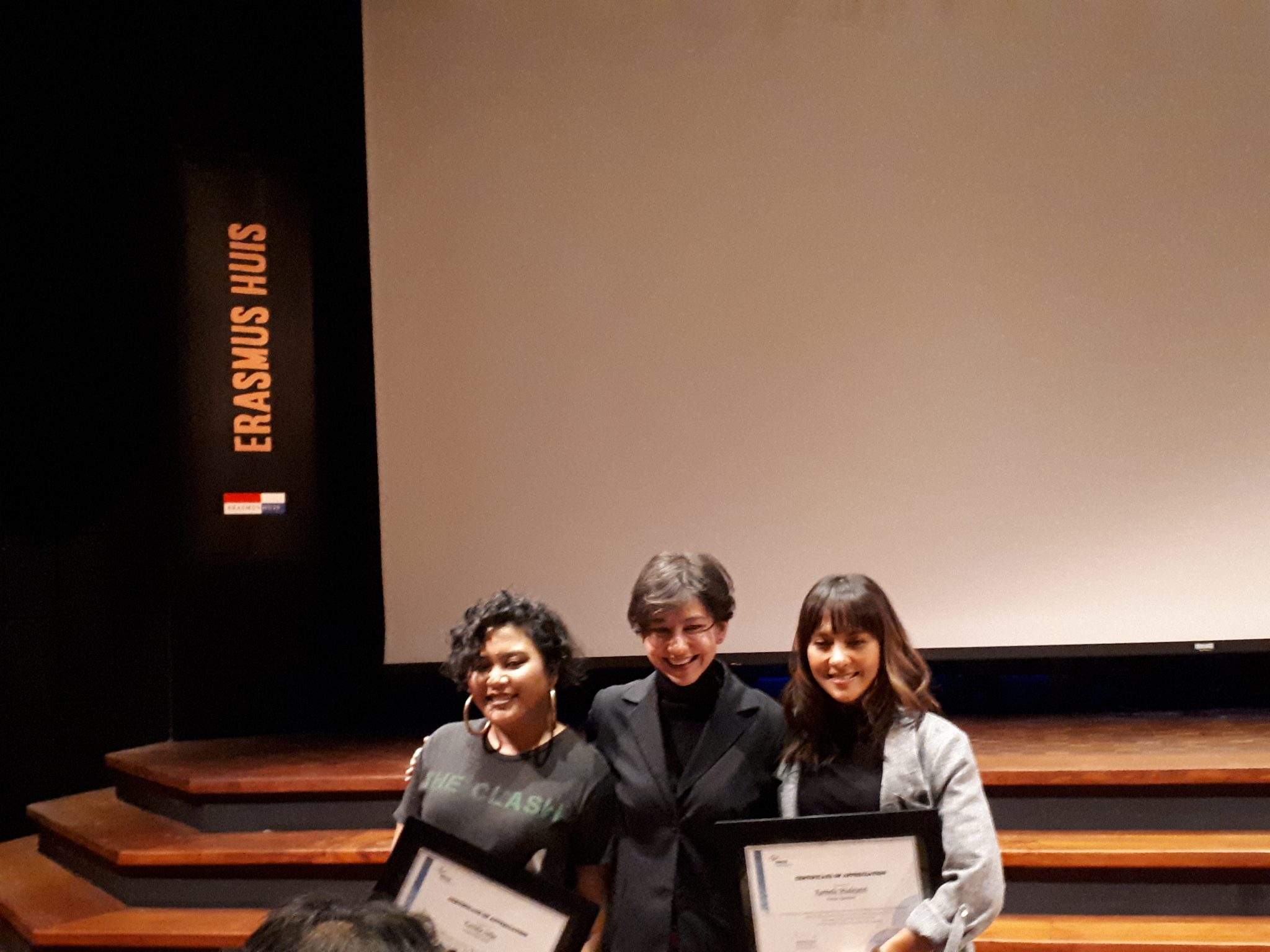 "For today's young generation who are faced with many issues and challenges, the most important trait you can have is to be yourself and choose life options carefully", they remarked. Both of the singers also urged the audience to empower change by using positive attitude to create a better society. The lecture finally ended with a speech from IHS representative and charter handover from BINUS to the guests at 9 PM.