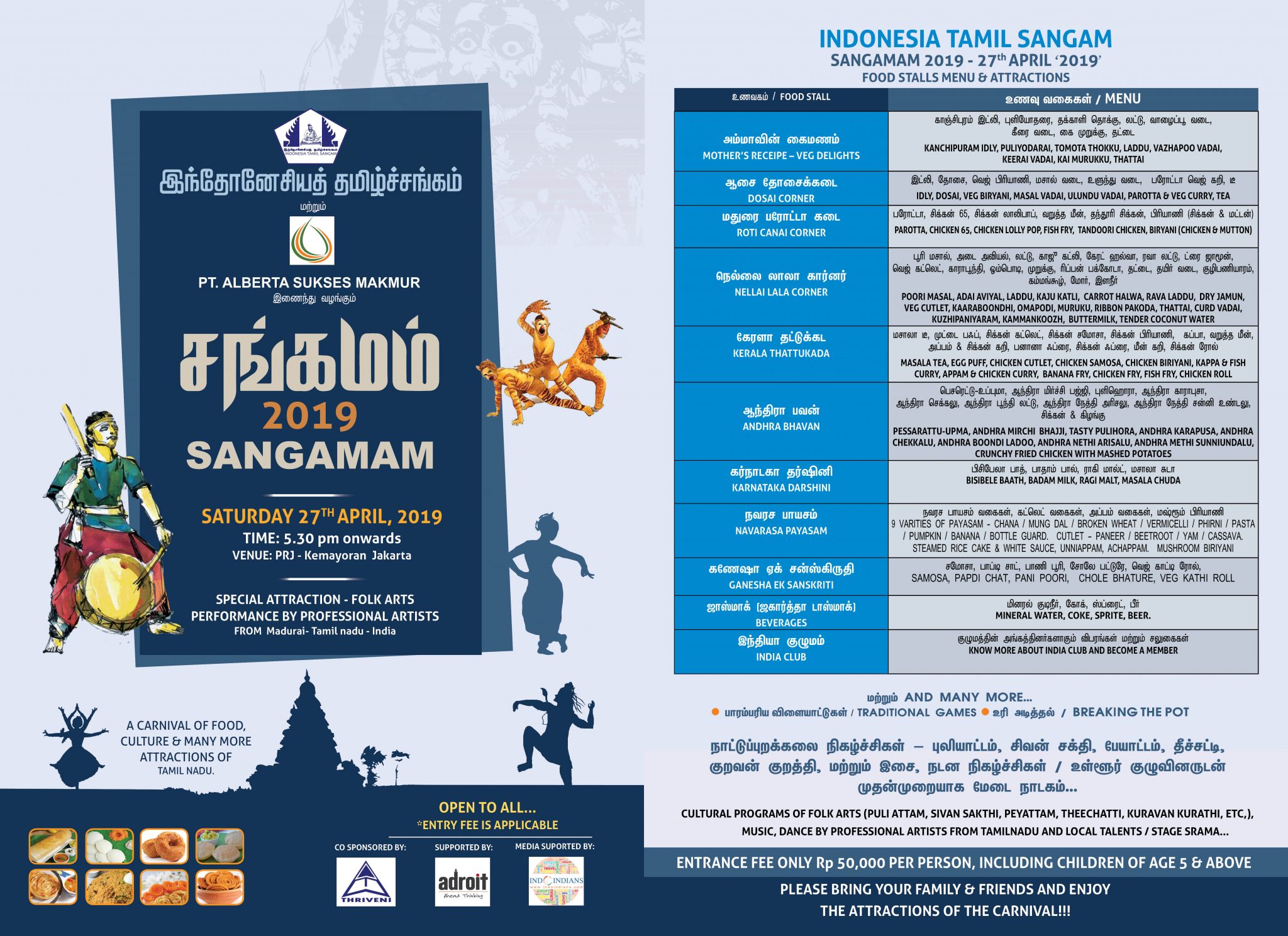 This year,  Sangamam 2019, a Spectacular Tamil Carnival is back on 27th April 2019 
Don't forget to mark your calendar to attend this annual huge event with your FAMILY and FRIENDS: 
Friends, Please attend this Fun-filled Spectacular Event with Family & Friends organised by Indonesia Tamil Sangam.
Lots of Home made Food, Cultural Programs, Fun, Games and many more.
Details of the Food Stalls, Kiosks and the Items on sale are given in the Poster below.
Please note that we have lot of Cultural Programs registered and we also have the Professional Folk Artists from Tamil Nadu performing the special Folk Arts
We would like to start the Event at 5.30 PM, hence requesting you to arrive in time.
Please enter from Gate 2 / Pintu 2 – our Venue is Gambir Expo.
Please forward to your Indian & Indonesian Friends
Don't miss the Spectacular Event