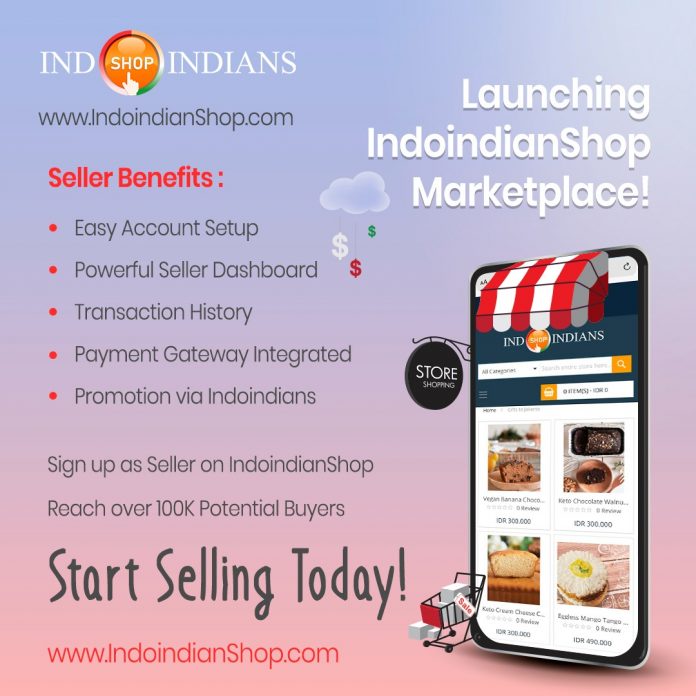 Are you starting out as a entrepreneur?
Sign up as a seller on www.IndoindianShop.com  online marketplace and start selling to your target audience.
Reach over 100,000 Potential Buyers through online promotions.
• Inclusion in Indoindians weekly newsletter
• Inclusion in monthly IndoindiaShop newsletter
• Announcement on Indoindians Social Media – FB, Twitter, Instagram
Benefits:
Powerful Seller Dashboard
Transaction History
Payment Gateway Integrated
Seller Ships products
Promotion via Indoindians
Low transaction fee – 10%
www.IndoindianShop.com is a Multi-Vendor Online Shopping Platform by Indoindians to aggregate sellers in Indonesia. Fully featured e-commerce site to sell quality products at competitive prices.
Register today! Sell on IndoindianShop in 3 simple steps:
1. Create your seller account
What you will need
– Sign up details about you and your business
– Bank details
– Setup fee of IDR 1 million
– an email will be sent to confirm and activate your seller account
2. Upload your products
3. Start selling and get paid
More questions?
Contact cs@indoindianshop.com
or WA +6282210008272