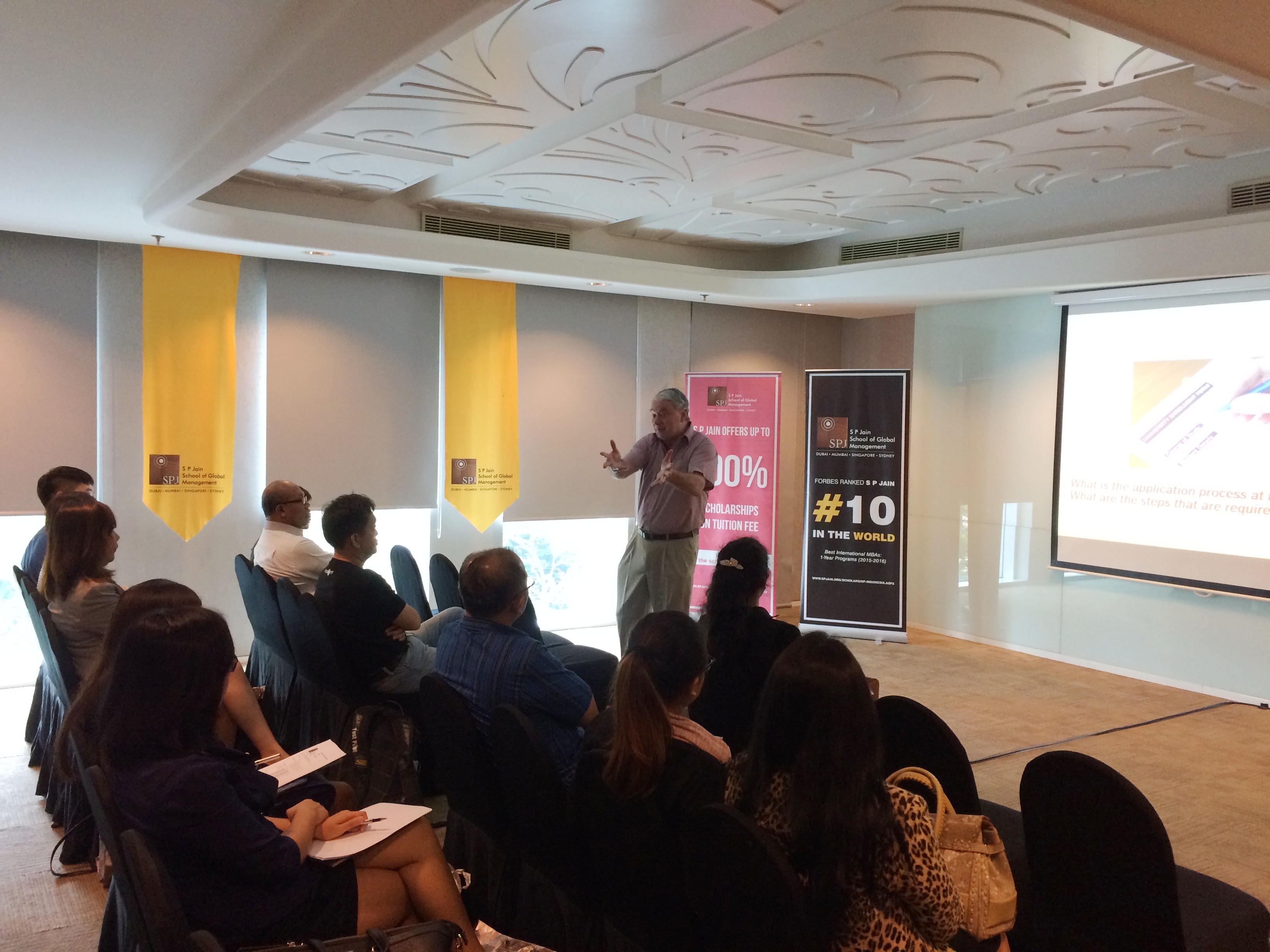 SP Jain School of Global Management held a High Tea with The Dean Dr John Lodewijks in Jakarta recently at JS Luwansa Hotel Jakarta.
SP Jain School of Global Management is a private business school founded in 2004. It is ranked among the world's top business schools by Forbes (2015-2016), The Economist (2015), Nielsen (2014), Forbes (2013-2014), and Financial Times (2011-2012). It has more than 5000 strong alumni community members that spread across 35 countries. Their suites of undergraduate and postgraduate programs provide students with an excellent foundation for a career in global business.
In the workshop, Lodewijks shared his insight about industry development today. "If we take a look to China; everything has been sold out there. Same story about Korea. Decades ago we might know Korea as a country full of conflicts, but now we can see how it dynamically develops," explained Lodewijks.
He continued the session with how great it is to study in three cities, as offered by SP Jain. "I spent my college years in just one college. I was never going anywhere. But in SP Jain, you can get learning experience in 3 different leading countries in the world. Can you imagine how fun it would be?" he said.
In SP Jain, students' journey will begin in Singapore (or Mumbai) where they get acclimatized to independent living albeit in a supportive environment on campus, and developing friendships with fellow travelers from thirty different countries. This is a foundation year where SP Jain will develop students' capabilities and basic skills.
In their second year, as the pace intensifies and the study environment gets hotter, student will reach Dubai. This is the year when students' analytical and quantitative skills increase. A project on business culture in the Middle East reinforces their global focus and the breadth is facilitated through a subject on sociology and business.
On their third to fourth year, students will study in Sydney campus of SP Jain. During that time, students are expected to enhance their soft skill development in communication and negotiation and training in agility, creativity and innovation.
"In those three cities, students will have internships where they can apply their knowledge in real work fields," added the Dean. "That is why only qualified students can join the programs. We have set the standard which students need to meet,"
Lodewijks also said that he is sure that SP Jain is the best school. "Because even the students move to other country within their study or join some exchange programs, the curriculum in SP Jain will be adjusted. So let's say one student moves to Dubai for a year and then moves back to Singapore a year later, he still can keep up with the curriculum going in our Singapore campus,"
One interesting thing about the program in SP Jain is that there is a scholarship programs for their students. "We cover all tuition fees for those who get scholarship, but not for the living cost," he concluded.