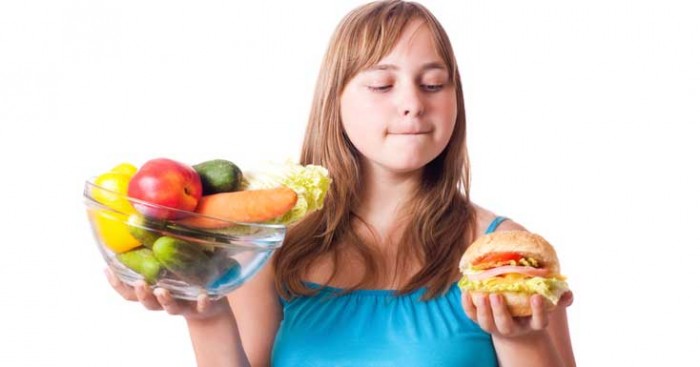 Teen Diets Don't Pave the Way for Growing Old Gracefully
But Teen-agers Need a Different Nutrition Message
Reviewed by Dr. Jay D. Goldstein
Teens have a lot of things on their minds these days — but eating well doesn't appear to be one of them
. Many teen-agers are not getting enough nutrients, even if they take supplements. But given their focus on the here and now, prevention messages about long-term health effects often fall on deaf ears.
"Our study showed that more than a third of all U.S. adolescents are getting less than 75% of the recommended dietary allowance of vitamins A and E, calcium, and zinc," says lead author Jamie Stang, PhD, MPH, RD, director of maternal and child nutrition training at the University of Minnesota.
To explore dietary patterns among American teen-agers, the researchers interviewed over 400 adolescents from 13 to 18 years of age. Participants reported their 24-hour intake on two separate days, including the use of nutritional supplements such as multivitamins. The study is in the August issue of the Journal of the American Dietetic Association.
The data showed that only 15% used daily supplements, most often from small households in the western U.S. Not surprisingly, supplement users reported fewer calories from carbohydrates and fats than nonusers.
Unfortunately, adult messages about future disease potential probably aren't meaningful to most teens. However, it's well known that poor diets can have serious consequences. For example, "inadequate intake of calcium during adolescence raises the risk of [broken bones] from osteoporosis later in life. Similarly, diets that lack fruits and vegetables are often low in vitamins A, C, and E, antioxidants that help protect against heart disease and cancer."
To get through to your teen-ager focus on issues that matter to them like strength and appearance, describing a balanced diet as medicine for growth. But just as a safety net, you may want to consider a daily multivitamin with minerals.
Avoid brands with more than 100% of daily requirements, but generic brands are fine. Give one with breakfast or at bedtime. Explain that multivitamins can't replace a well-balanced diet. Discourage large quantities of supplements containing a single nutrient. Show them what to select at their favorite fast-food places. Teach them to round out microwave meals with skin milk and salad. Stock rice cakes, pretzels, yogurt, and raisins for portable snacks. Impart your wisdom while preparing meals together. Set a good example by practicing what you preach.