If there is one event that is much awaited by the people of Jakarta every year, it is definitely Jakarta Fair.
Jakarta Fair, or Pekan Raya Jakarta (PRJ) is an annual fair held in the Jakarta International Expo (JIExpo) Kemayoran, Jakarta in June and July. The event is celebrating the anniversary of Jakarta which is on 22nd of June. This year, the 50th Jakarta Fair is set to be held from June 8 to July 16 to celebrate the 490th anniversary of Jakarta.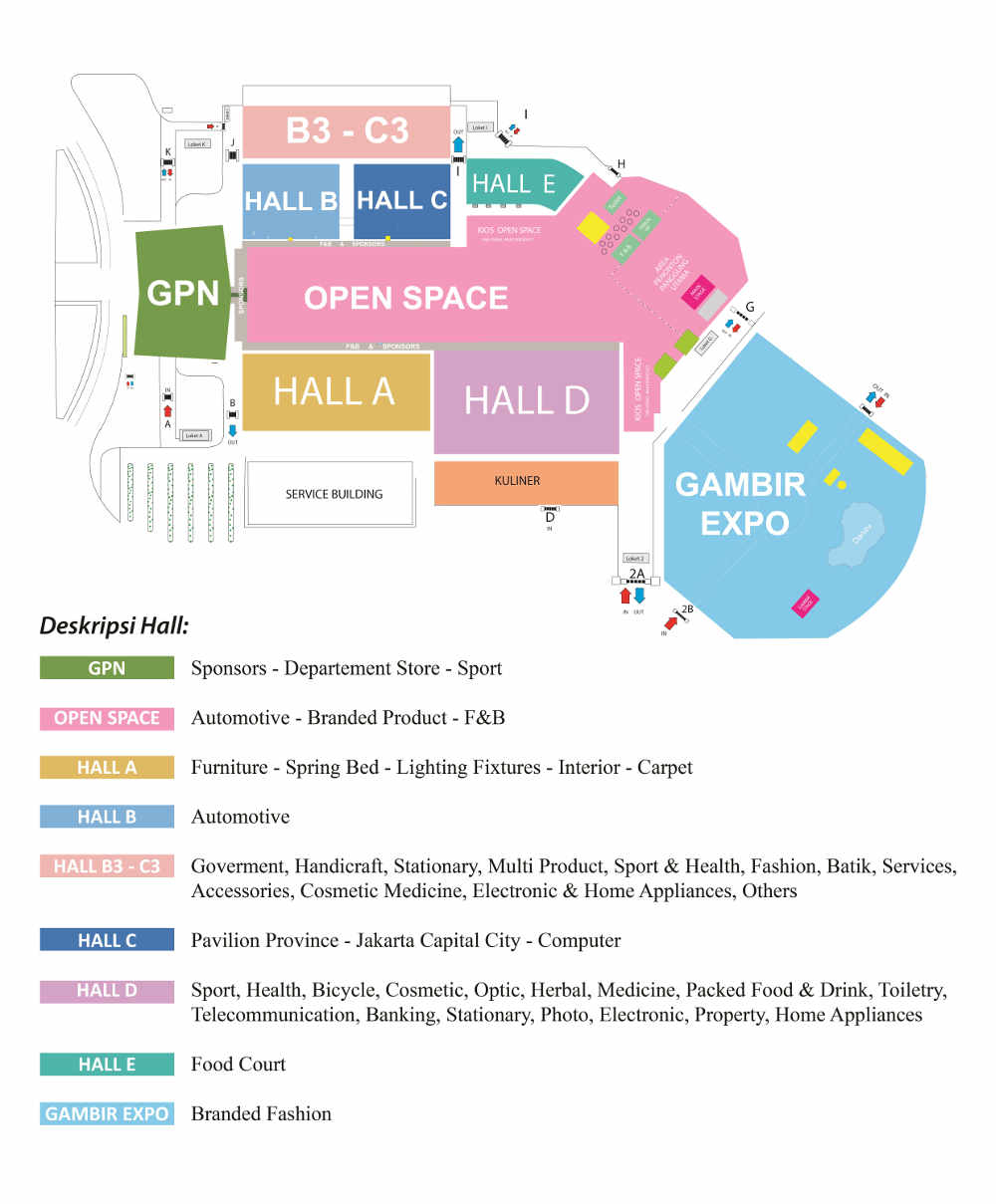 The Jakarta Fair has been known as a fair that offers many discounts and promotions. However, other than shopping experience, visitors can also enjoy the sights and rides in the JIExpo arena, such as:
Pasar Malam (Night Market)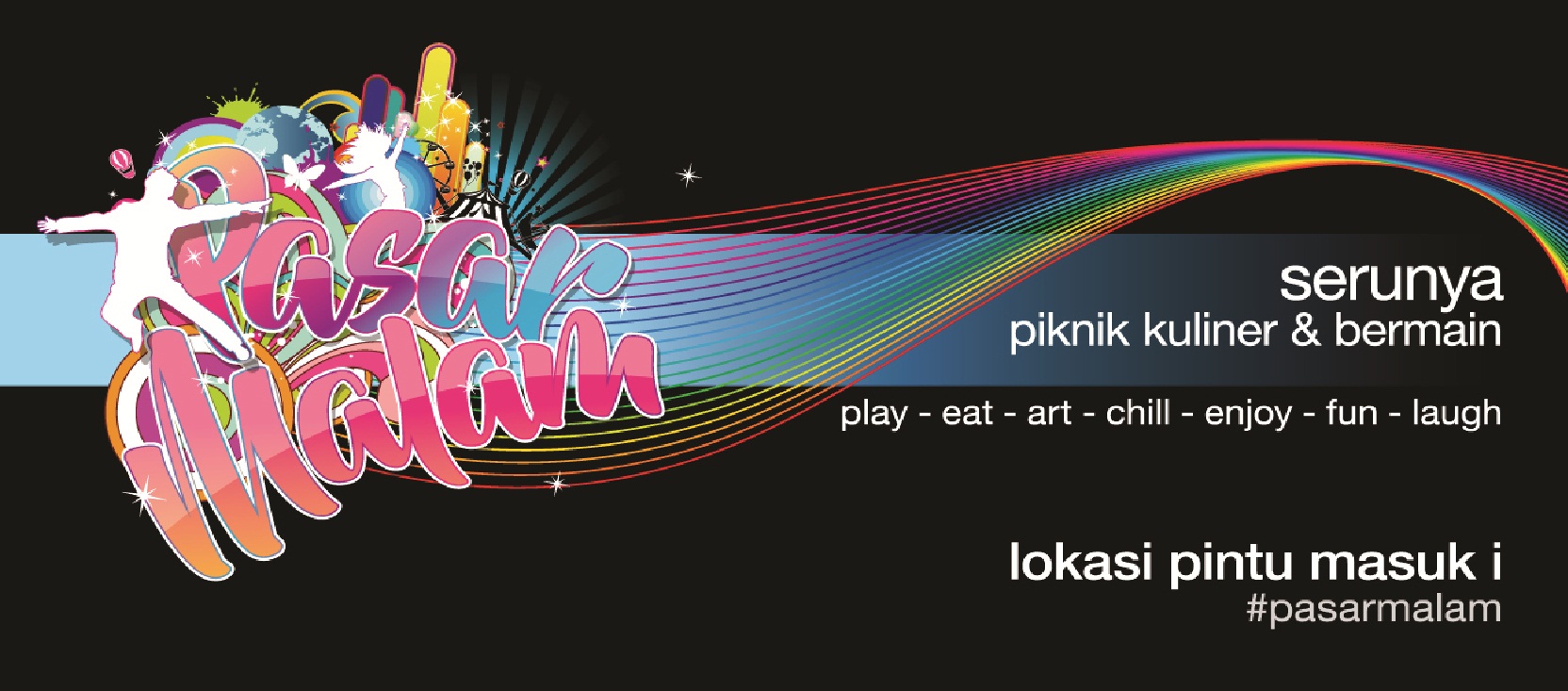 This is a new sight in the Jakarta Fair. Adopting a modern-style night market, visitors can enjoy "kekinian" (the slang word of "modern" in Bahasa) vibe that is so Instagram-able. Here visitors can sit and enjoy some snacks, play games, buy souvenirs, and many more. The market is set to host at least 36 tenants selling unique snacks, souvenirs, trick art arena, magician booth, and many others.
Location: Pintu Masuk I (behind hall D or Kuliner Jakarta Fair)
VR Cinema 9 Dimensi (9 Dimension VR Cinema)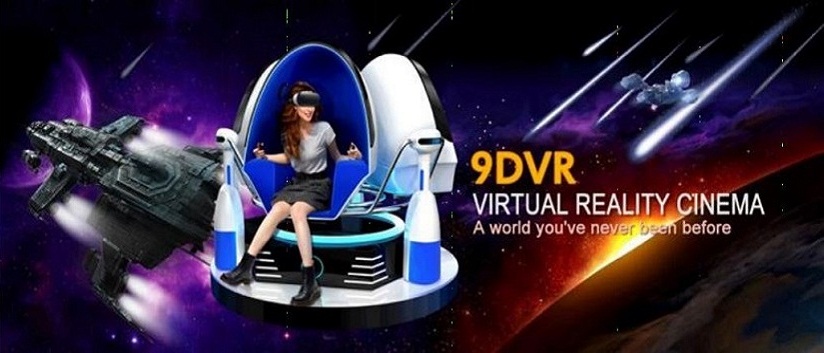 This is one of the new rides at Jakarta Fair. Here you will be seated on an egg-shaped cabin with a VR box, 3D surround sound system, intelligent handle, 720° immersion helmet, 360° dynamic platform, and colorful light effects that will allow you to experience the world you've never seen before. You can try to "ride" a roller coaster, enter a haunted house (where you will see terrifying "local" ghosts), and many more.
Ticket price: Weekday (Mon-Thu) – Rp30,000; Weekend (Fri-Sun, public holidays): Rp35,000
Location: Pintu Masuk I (Pasar Malam area)
The Bloody House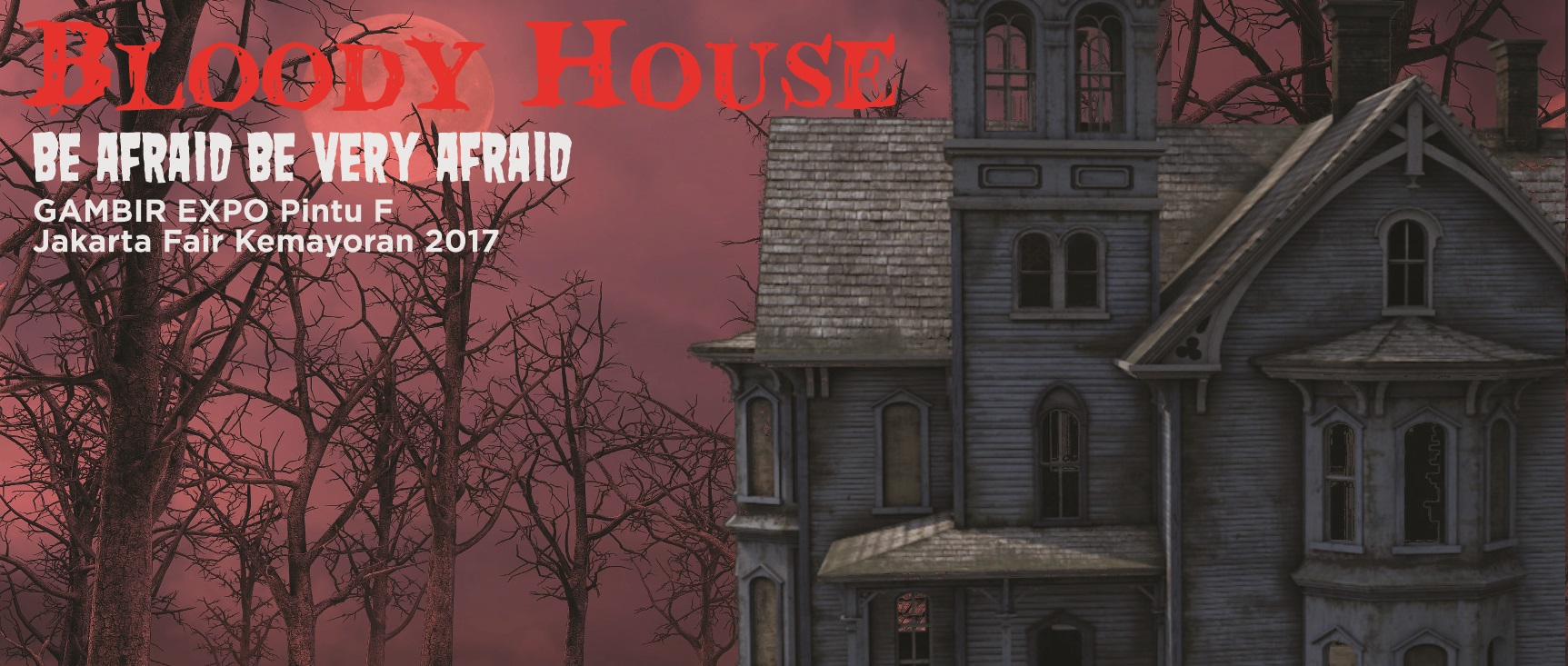 This ride is not for the faint-hearted! There are total 10 rooms that are built to re-enact the scene from famous horror movie scenes such as The Conjuring 2, Insidious, and Deliver Us Evil. Special 3D and sound effects are added to enhance your experience in this house. A little warning from us: once you enter this house, you can't go back; you have to finish your journey until the last room!
Ticket price: Weekdays (Mon-Thu) – Rp35,000
Location: Pintu F Gambir Expo
Rumah Hantu "Masuk Kubur" (Haunted house)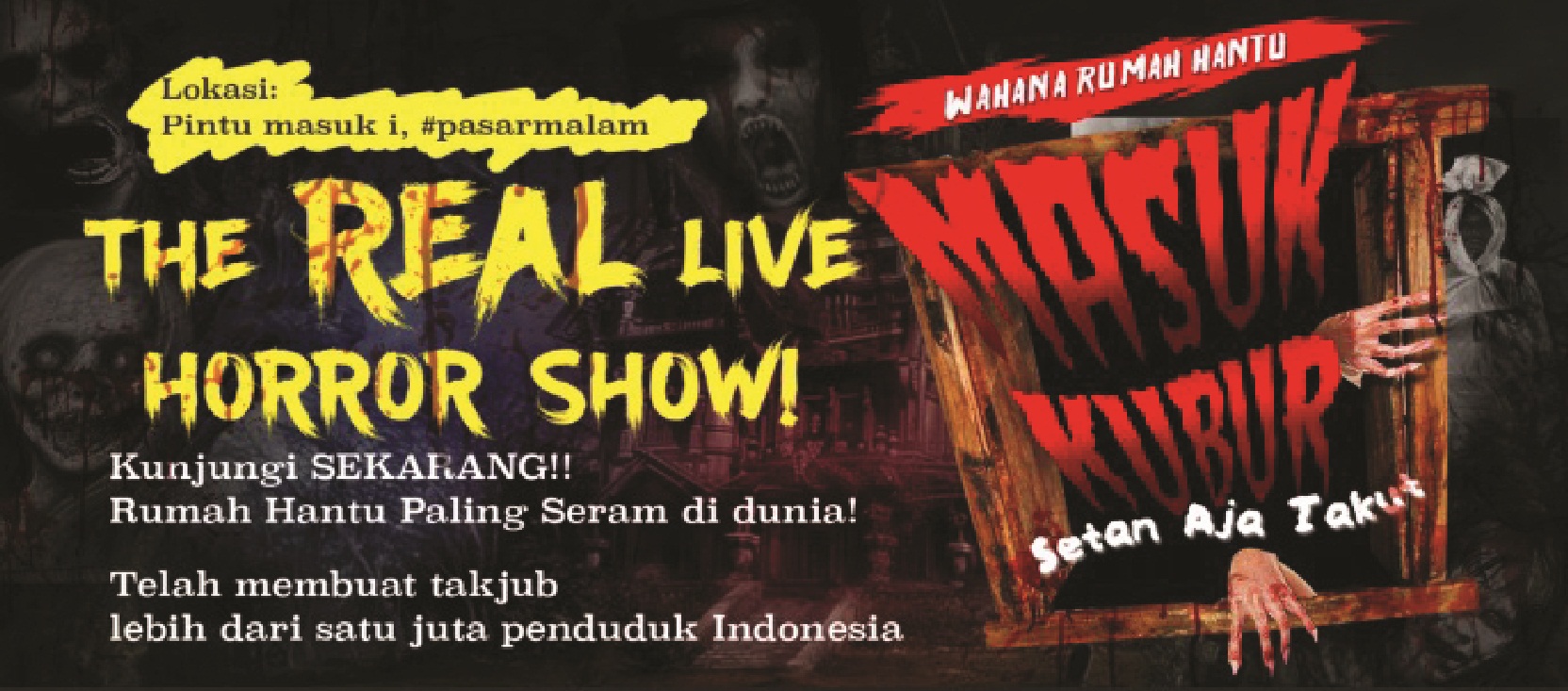 This is one of the regular sights at the Jakarta Fair. This year's theme is "Masuk Kubur" or "beyond the grave". Visitors will enter "the grave", where many surprises are hidden. Be ready to see flying ghost, headless ghost, and other spooky creatures that will keep your heart beating and your blood pumping.
Ticket price: Weekdays (Mon-Thu) – Rp30,000; Weekend (Fri-Sun, public holidays) – Rp35,000
Location: Pintu Masuk I (Pasar Malam Area)
Kuliner Jakarta Fair (Jakarta Fair Culinary Center)

In accordance with the 50th Jakarta Fair, at Kuliner Jakarta Fair you can explore 50 tenants that sell 50 different Indonesian traditional dishes like Ayam Penyet (mashed fried chicken with sambal), Soto Mie (clear noodle soup), and Nasi Ulam (steamed rice with herbs). Specialty dishes from Sabang to Merauke are offered here. Each booth is designed like a saung (traditional bamboo hut), and Indonesian traditional music is played to accompany your dining experience.
Location: Hall D Jakarta Fair Kemayoran
Wahana Taman Pelangi (Rainbow Park)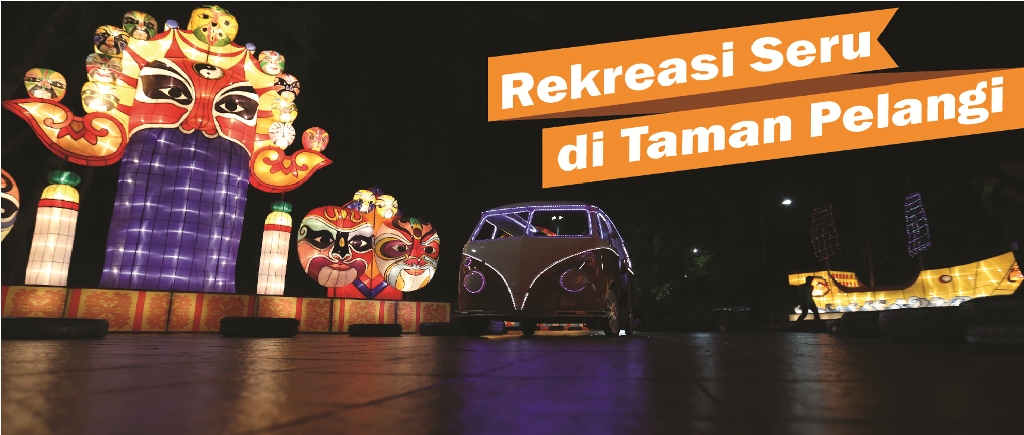 Wahana Taman Pelangi consists of several rides that are friendly for kids and adults, such as Terminal Fun Bike, 4 Dimension ride, Perahu Dayung (rowboat ride), Dermaga Bola Air (water ball), Bumper Boat, Euro Bungee, and Terminal Segway & Scooter.
Location: Gambir Expo
Wahana Trampolin (Trampoline Park)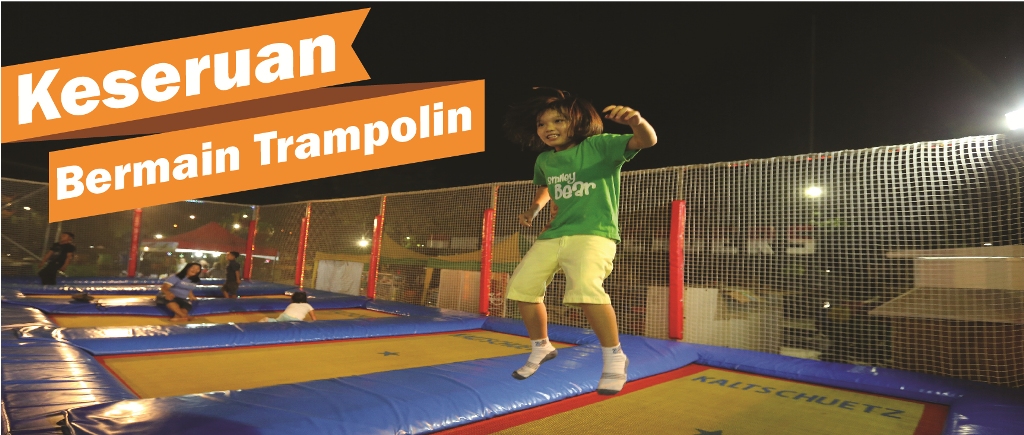 This is another family-friendly ride at Jakarta Fair this year. Visitors can have fun and burn some calories by jumping on the trampoline in this arena.
Ticket price: All day: Rp40,000/person/30 minutes. Additional sock is available for Rp20,000/person
Location: Hall A1
Barongsai Night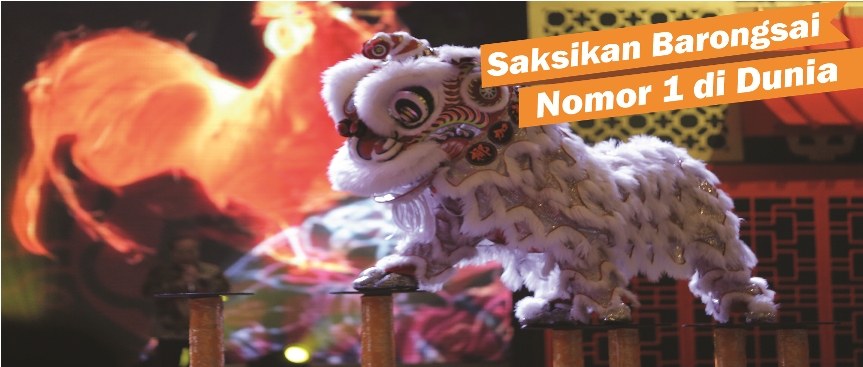 Barongsai is a lion dance show that is usually held to celebrate Chinese New Year in Indonesia. Barongsai Night is not a new sight at the Jakarta Fair. However, this year's Barongsai Night will be special because the world champion of Barongsai show, Kang Ha Hong, will perform in this show.
Schedule: Sunday, June 11th 2017 at 19.30 WIB
Location: Gambir Expo
JFK Carnival
JFC Carnival is a parade that characterizes the Jakarta Fair. Hundreds of people with festive costumes, marching bands, unique mascots, dancers and other performers will parade at the Open Space arena at the Jakarta Fair. The JFK Carnival is held twice a week, so don't miss it!
Schedule:
Tuesday, 13th June at 19.15 WIB
Thursday, 15th June at 19.15 WIB
Wednesday, 21st June at 19.15 WIB
Thursday, 29th June at 18.45 WIB
Tuesday, 4th July at 18.45 WIB
Thursday, 6th July at 18.45 WIB
Tuesday, 11th July at 18.45 WIB
Thursday, 13th July at 18.45 WIB
Other than rides and culinary centers, there are also several concerts and shows to be held to spark the Jakarta Fair 2017. Indonesian artists such as Ari Lasso, GIGI, Slank, and many more are ready to entertain the visitors. Full schedule can be seen at this page.
There are also more events such as the Miss Jakarta Fair contest, cosplay contest, fireworks festival and cultural performances at the Gambir Expo that are worth to attend.
With the total of more than 500 live events, 125,000 m2 exhibition area and more than 2,500 participants, the Jakarta Fair is one of the must visit attractions to visit this holiday season.