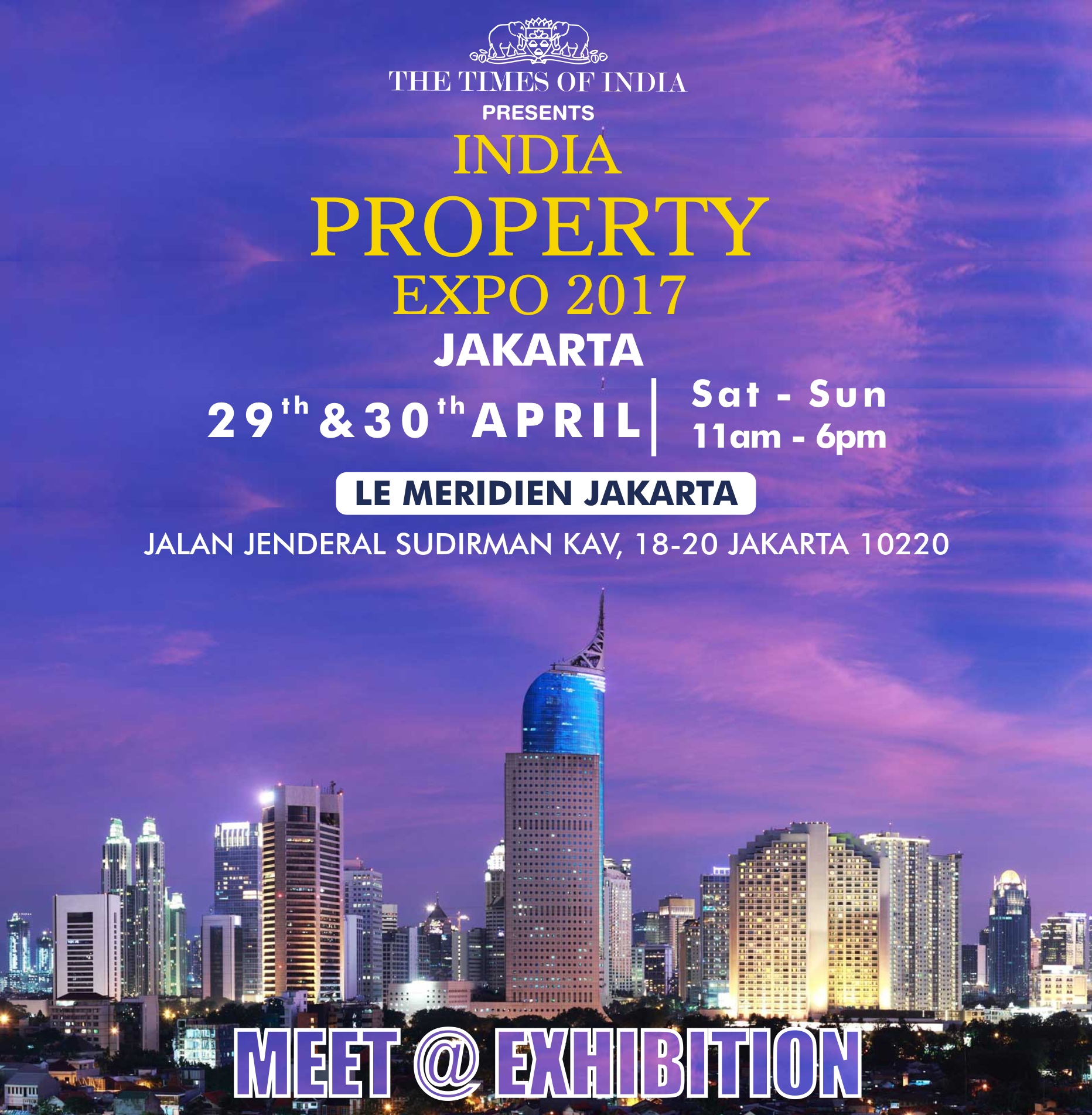 Wondering if the "Time is Right" to invest in Indian Property? Why wait when you can get the best deals now. Find out about incredible Realty Deals from top 20+ developers, spanning across Bangalore, Hyderabad, Mumbai, New Delhi, Delhi NCR, Pune, Chennai, Goa and much more…
Learn about Pre-launch offers, special discounts, flexible payment plans, buy back schemes and many investment options across India!
The Times of India presents the Biggest India #Property Show in JAKARTA on the 29th & 30th of April 2017 (sat-sun) at Hotel Le Meridien, Jakarta.
For details and registration >> http://infairs.in/indonesia/
For more details or to Register- click on the link above & "Stand a chance to Win Air tickets to India".
Lunch and high tea for registered clients on the house.
Participating Developers:
1

NEO DEVELOPERS

MUMBAI , PUNE

2

OZONE

 

MUMBAI , BANGALORE, HYDERABAD

3

VTP BUILDERS

 

PUNE

4

XRBIA

PUNE

5

CITY CORPORATION

PUNE

6

ANO REALTY

MUMBAI

7

IPSIT

KARJAT

8

GODREJ

MUMBAI, PUNE, HYDERABAD, BANGALORE

9

MAYFAIR

MUMBAI

10

PLATINUM CORP

MUMBAI

11

RAVI GROUP

MUMBAI

12

SAI ESTATE

MUMBAI CHEMBUR

13

KANAKIA

MUMBAI , PUNE

14

PURANIK

PUNE, THANE

15

WORLD TRADE CENTRE

NEW DELHI, GURGAON, NCR

16

TATA HOMES

NCR, MUMBAI

17

BOOPATHY

OOTY

18

INVEST IND

GOA, BANGALORE