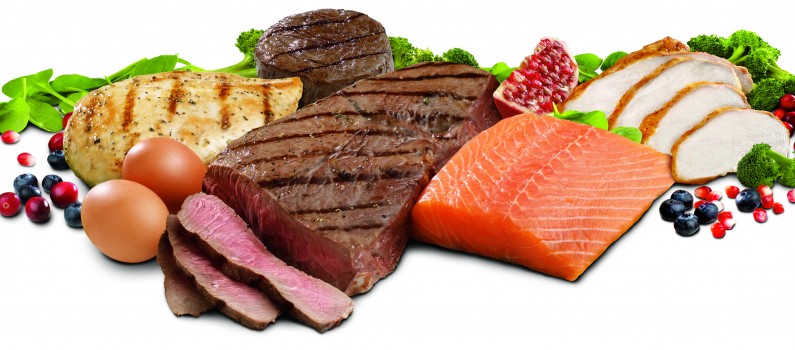 Most of us get more than enough protein in our diets. After all, we only need about 25-30 grams of protein per day. The RDA, to cover the worst case scenario, recommends 44 grams per day for most women and 56 grams per day for most men. One fast food hamburger alone gives you 23 grams of protein. But, of course along with that protein comes a lot of fat. So the trick is to get the protein you need and avoid the fat.
Here are some great choices for high-protein, low-fat foods :
Fresh tuna
Lentils and rice
Nonfat milk
Clams
Lean beef, top round
Skinless chicken breast
Pinto beans and corn tortillas
Halibut
Dark meat turkey
Tofu and baked potato
Tofu
Some food historians believe tofu takes the place of dairy products in some Oriental cuisines :
Bean curd (tofu is the Japanese name) is produced in a similar manner to cheese. It is made from curdled soybean "milk" which has been ground and boiled.
The resulting product is a custard-like substance that has a bland flavor (it is known for absorbing the tastes of the other ingredients used to prepare it). Different degrees of firmness are achieved by pressing out varying amounts of liquid.
Tofu is used in stir-fries, soups, and salads. In the Orient, fermented (or even pickled) tofu is a delicacy.