Home
Associations
Ugadi & Sreerama Navami Indonesia Telugu Association Cultural Program – 22 April
Ugadi & Sreerama Navami Indonesia Telugu Association Cultural Program – 22 April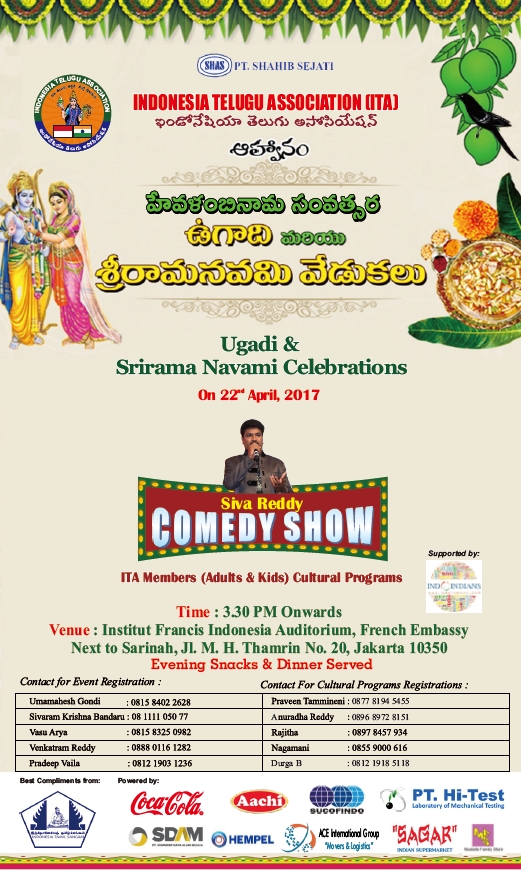 Indonesia Telugu Association is organising a Telugu people Gathering & Cultural Programs on eve  of recent Telugu festival: Ugadi (Telugu new year) & Sreerama Navami. 
The is program is loaded with various cultural programs by the association, members & children. A Comedy Actor & Mimicry artiste from Tollywood is coming as guest to entertain the crowd. 
All Telugu speaking people living in Indonesia are invited to the program. The program details as below:
Date: 22.Apr.2017
Venue: French Embassy Auditorium, Next to Sarinah. 
For registrations can call up the numbers on poster.