Upcoming India Club Events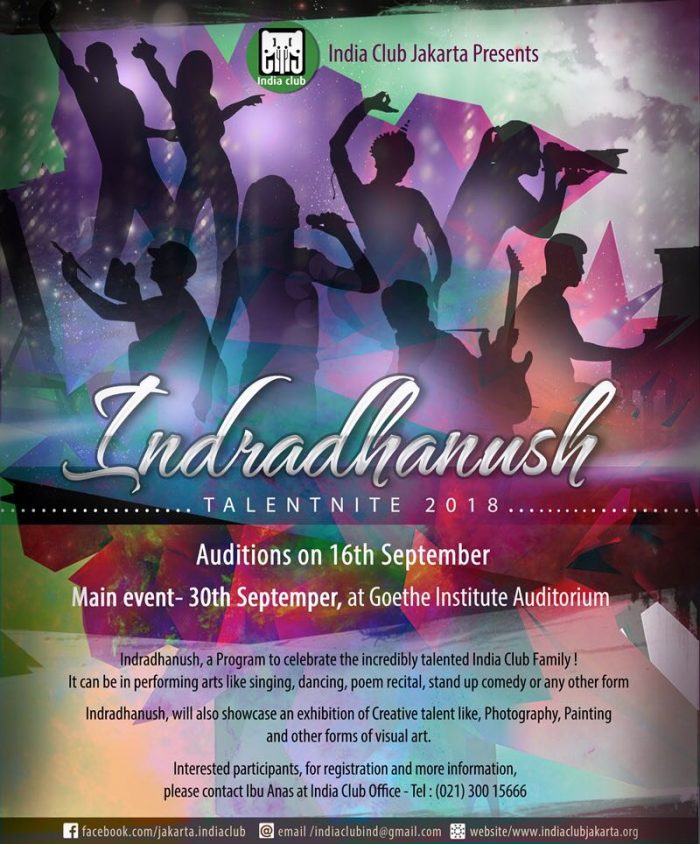 Celebration bells are ringing again! India Club Jakarta is presenting several events in the coming months to suit everybody's tastes. Please mark your calendars for the eventful months ahead….
For all tickets and details, contact Ibu Anas at +6221-30015666
Sat, 29th September 2018
Amar Bansi, a Musical Journey of Bollywood Melodies
With Amar Oak, an international Flautist & accompanying artists on Orchestra
At Grand Capitol Ballroom, Manhattan Hotel, Jl. Prof. Dr. Satrio
Ticket Price Rp. 100.000,- for member & Rp. 150.000,- for non member
Registration & Snacks : 5.30 pm, Program starts at 6.15 pm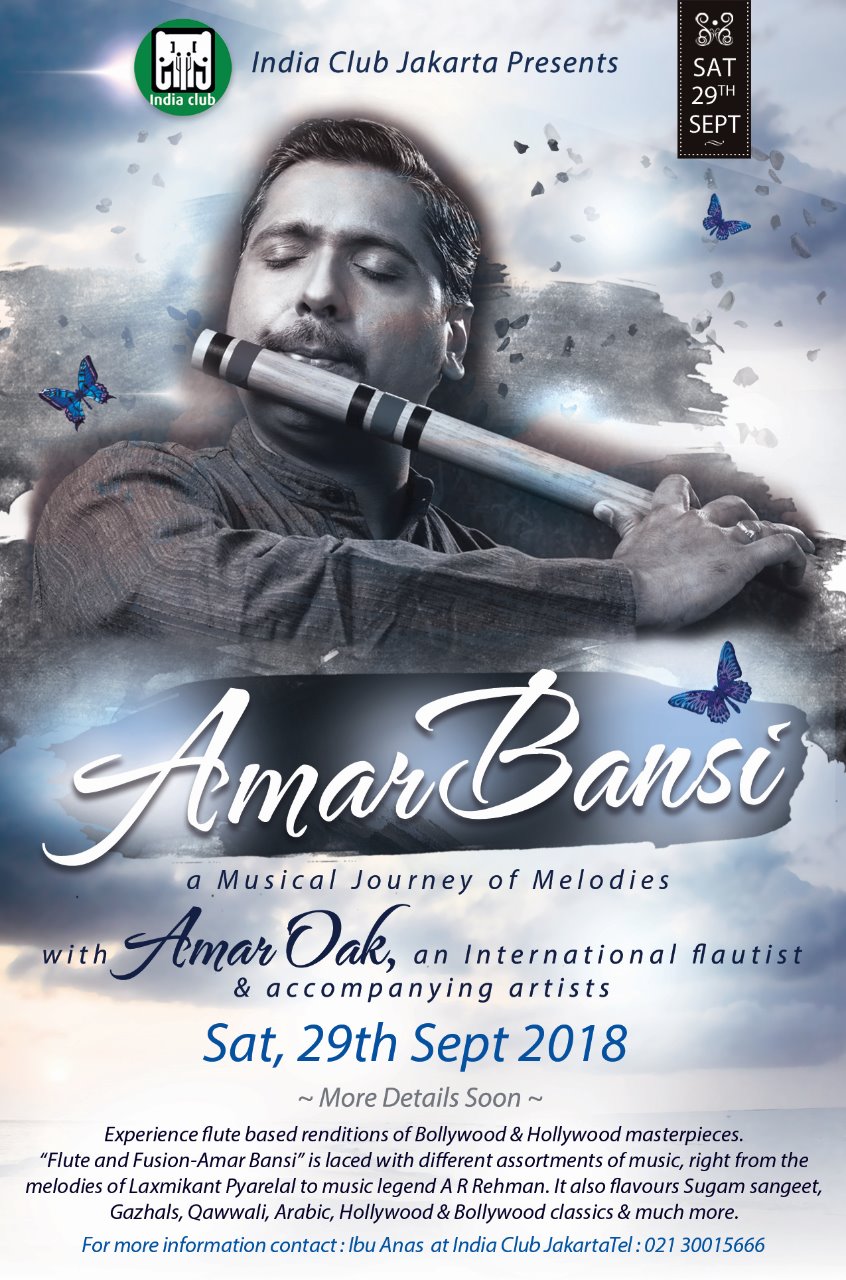 Sun, 30th September, 2018
Indradhanush – Talent Nite 2018 
A Special Occasion for the India Club members to present best of their artistic capabilities…
At Goethe Institute Auditorium. Jl. Sam Ratulangi No. 9 – 15, Menteng, Jakarta Pusat
Registration & Snacks : 4.30 pm, Program starts at 5.30 pm
Sun, 28th October 2018
Diwali Mela
The grand and ever popular Mela – with more excitements packed in this year..
Venue – Pasar Festival Kuningan
Starting 5pm onwards
Sat , 17th November 2018
Grand Diwali Nite
Celebrate Diwali in style and grandeur..
The committee is also working to have some more exciting events in the coming months. More details on all the above events (Venue, timings) to follow later.
Hope to see you in all events !
With Kind Regards,
India Club Executive Committee