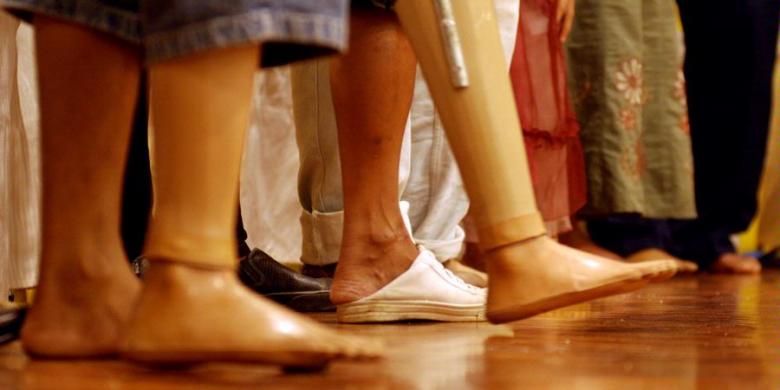 Indoindians supports YAYASAN PEDULI TUNA DAKSA – LIMB FOR LIMBLESS CENTER – in Jakarta through sponsorship of artificial limbs to limbless people in Padang who have recently been victimized by a major earthquake.
YAYASAN PEDULI TUNA DAKSA
LIMB FOR LIMBLESS CENTER
Phone call : (021) 65309156/65309157, Fax : (021) 65309157
Email : lc.walk4hope@gmail.com
Web : www.kakipalsu.com, www.limb4limbless.com
Dear Poonam,
May we take the opportunity to extend our heartfelt gratitude and appreciate the generous support that IndoIndians have extended to this service programme. Your generous contribution will provide four limbless walk again.
Your unrelenting support will help us spread our wings further and together we will reach and soar to greater heights of service. Service, to the lesser fortunate, we all know is service to the Almighty.You have been instrumental in helping realize the dream of an individual who never thought they would be mobile again. A person's mobility has a multitude of good effects as it would enable him to be economically independent and gives a boost to an otherwise deflated self esteem. After all, losing a limb was not their choice but helping them walk again is certainly ours .
We are ever so thankful for the donation.
With warmest regards,
Rita Thakur
0818676767