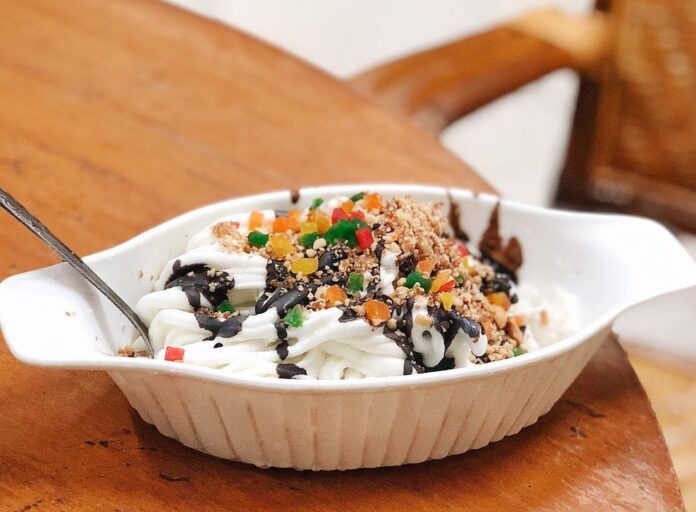 Nowadays, the food market is oversaturated with new restaurants opening every other week offering new, innovative menus. Sadly, not all of these restaurants can live up to its hype. When hope is lost, it's time to head back to legendary and trusted restaurants which offers delicious meals that never go out of style. Mind you, these restaurants have received a following so grand that it has been able to stay strong even when new and fresh competition rolls out.
You also just have these restaurants deliver their signature dishes to you.
Here are 7 of the legendary and trusted restaurants in Jakarta:
Mie Ayam Gondangdia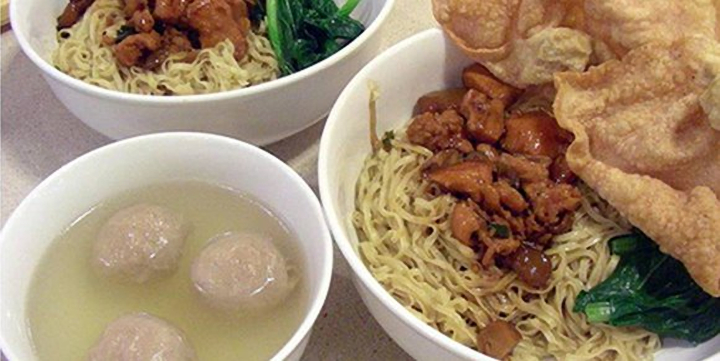 If you are in the mood for mie ayam (chicken noodles), then you should definitely head over to Mie Ayam Gondangdia. Opened since 1968, Mie Ayam Gondangdia currently sells its food from a house in the Cikini area. Even though there is a fire incident in 2014, this did not make them slow down as many loyal customers gave endless spirits and support to rebuild the new installment. What makes this restaurant legendary is that even after all these years, Mie Ayam Gondangdia still stands strong as they serve hundreds of noodle bowls every day.
Address: Jl. RP. Soeroso No. 36, Cikini, Menteng, Jakarta Pusat
Phone: +62 813-1516-5252
Open: 09:00 – 21:00 (Every day)
Instagram: @miegondangdia68
Café Batavia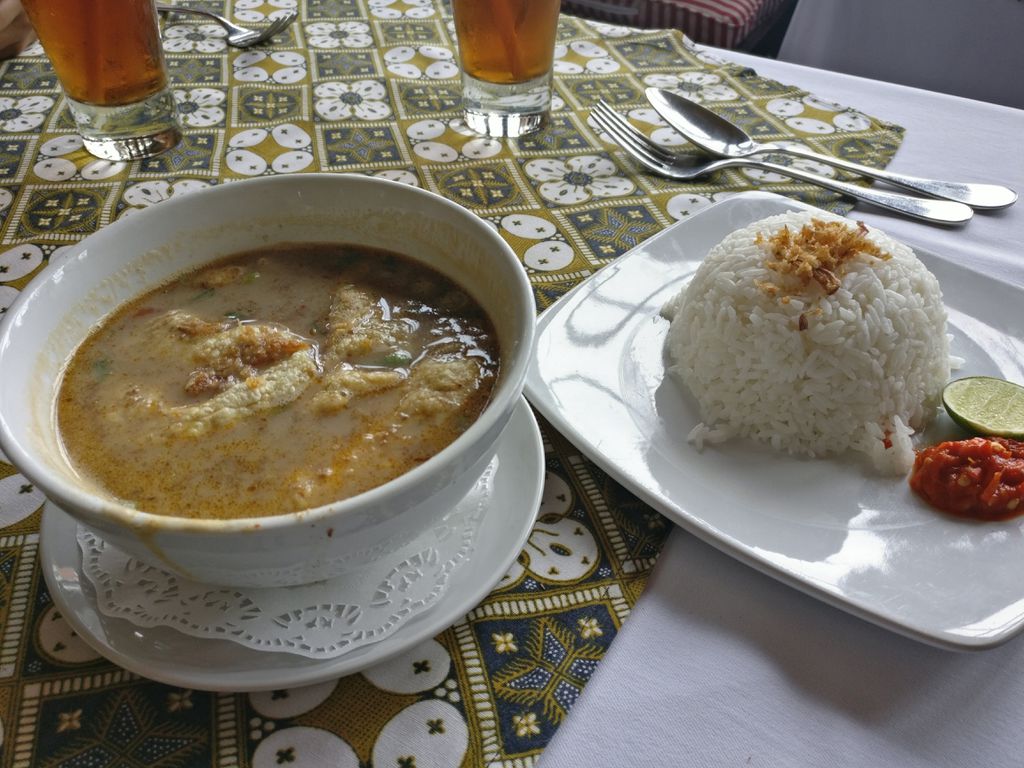 Café Batavia is a famed and reputable restaurant that you must visit. It serves award-winning dishes and beverages, attracting many famous guests from all over the world namely the Queen of Sweden, Vice President of Argentina, President of Slovakia, Ambassadors of the United States, France, Morocco, and many others. What attracts people to this café is their exceptional old town views and signature dishes Soto Betawi, Ayam Kodok Batavia, Lobster Saus Padang, Lobster Bisque, Roasted Duck, and Bubur Nusantara for dessert.
Address: Taman Fatahillah, Jl. Pintu Besar Utara no. 14, Kota Tua, Jakarta Barat 11230
Phone: +62 21 69 1555 531, +62 813-1000-8657
Open: 08:00 – 21:00 (Monday – Friday), 07:00 – 21:00 (Saturday – Sunday)
Instagram: @cafe_batavia
Website: https://www.cafebatavia.com/
Gado-Gado Bon Bin 
Gado-gado is a popular Indonesian salad that has been loved by all. Gado-gado bon bin, in particular, is a beloved joint that opens from the year 1960. At first, as it is close by ragunan, the name bon bin comes from 'kebon binatang' which means 'zoo'. The peanut dressing is not mashed and mixed with the veggies like other gado-gado sold, but they will pour the peanut dressing over the veggies and let the guests mix it themselves on the plate.
Address: Jl. Cikini IV No. 5, Cikini, Menteng, Jakarta Pusat
Phone: +6221 3141539
Open: 10:00 – 17:00 (Every day)
Ragusa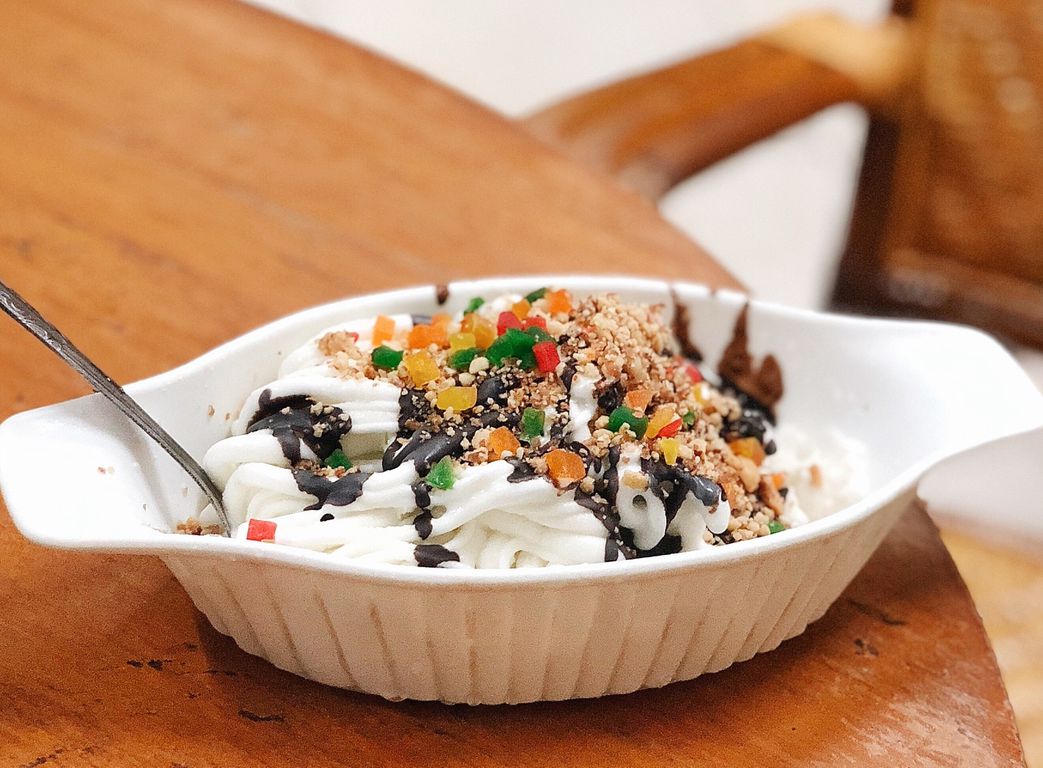 Starting from 1932, we have been graced by the presence of Ragusa which serves old-style Italian ice cream. The setting of this ice cream joint is still the same to maintain the vintage image, while people escape the Jakarta heat by eating ice cream. Try out their notorious Spaghetti Ice Cream, Cassata Siciliana, and Tutti Frutti for favorites. If you are seeking for a simpler flavor, go for their Nougat, Mocca, Vanilla, or Coupe de Maison for mixed flavored ice cream.
Address: Jl. Veteran I No. 10, Gambir, Jakarta Pusat
Phone: +62 21 3849123
Open: 10:00 – 21:00 (Every day)
Instagram: @ragusa.jkt
Kikugawa Japanese Restaurant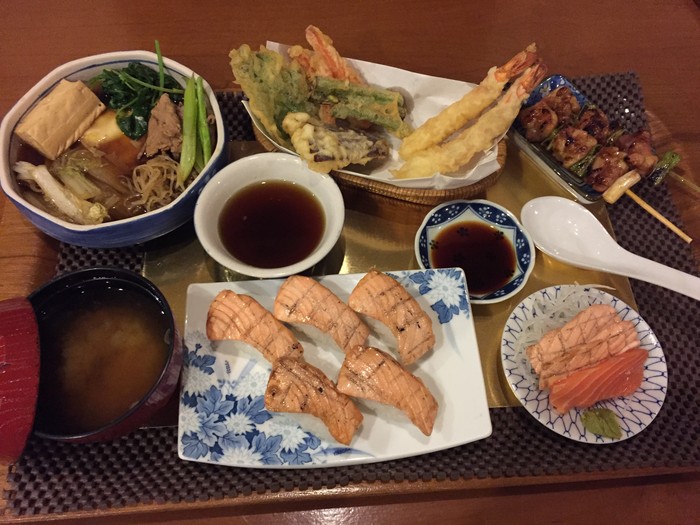 With décor that hasn't changed since its opening in 1969, kikugawa tries to maintain its vintage and old-world charm. It is given the titled as the as the long-running Japanese restaurant serving classic Japanese dishes in quaint quarters with Asian décor touches. You can order sushi, sashimi, udon, curry rice, sukiyaki, or set menu if you're into practical set dish.
Address: Jl. Cikini IV No. 13, Cikini, Menteng, Jakarta Pusat
Phone: +62 857-1954-5602
Open: 11:30 – 15:00, 17:00 – 21:00 (Every day)
Instagram: @kikugawa_jkt
Nasi Goreng Kambing Kebon Sirih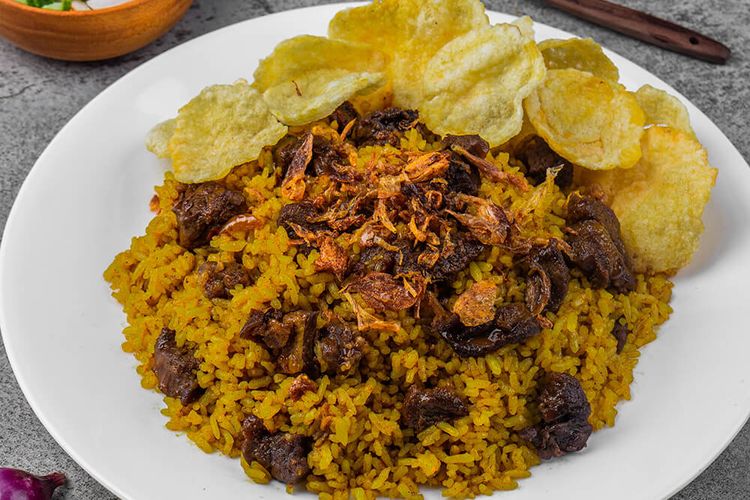 One of the legendary fried rice places in Jakarta is Nasi Goreng Kambing Kebon Sirih. This restaurant has been serving customers since 1958. The hallmark of this restaurant is that the seller makes fried rice in jumbo pans for dozens of servings at once. You can eat a large portion of goat fried rice for IDR 50,000.
Address: Jalan Kebon Sirih Barat I, Menteng, Central Jakarta.
Phone: +62-811190775/+62-811864011/+62-2174702499
Open: 17.00 – 24:00 (Every day)
Kopi Es Tak Kie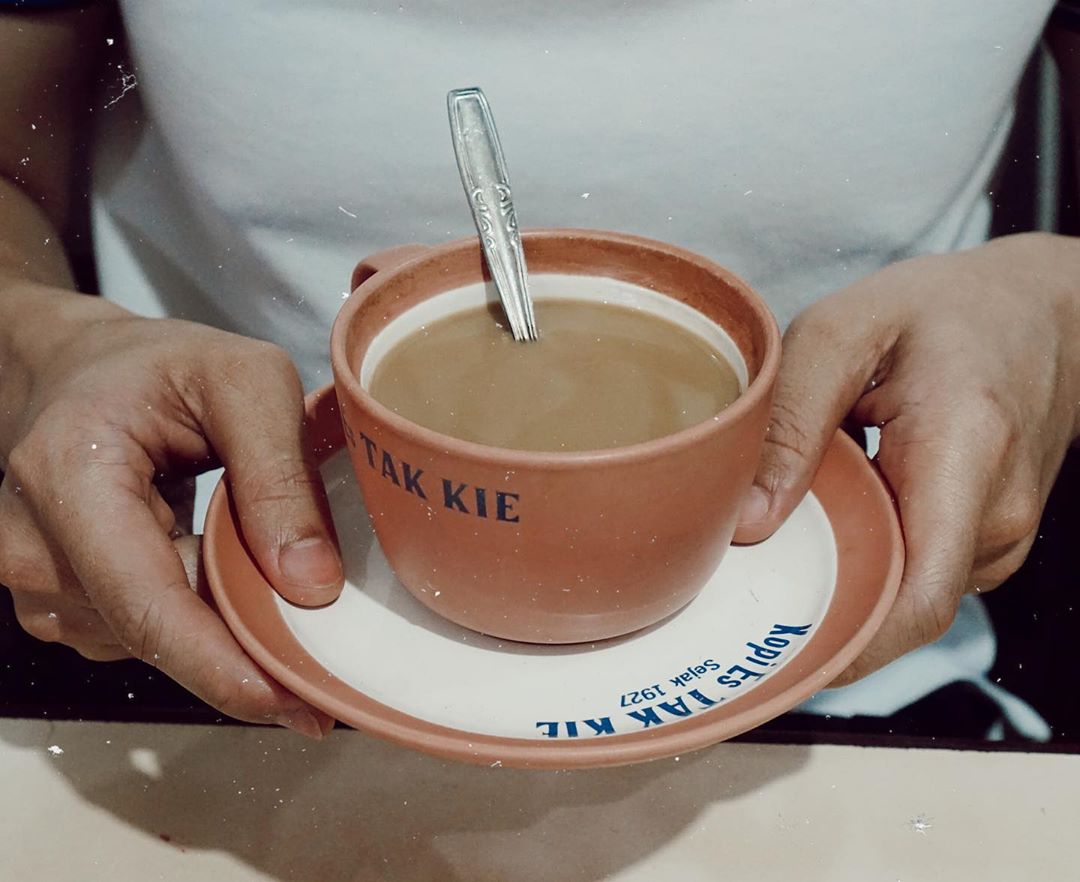 If you want to come to a legendary place to eat in Jakarta for coffee and tea, Kedai Es Tak Kie in the Glodok area is definitely the one that comes to mind. The iced coffee and tea offered are really popular and legendary! The shop itself is quite classic, at least it can be seen from the interior of the room. That's not all that makes this shop legendary. The coffee variants served are not varied, even only two. The choices you have are black coffee and milk coffee. However, the flavors offered have their own signature, and are guaranteed not to be found anywhere else.
Address: Gang Gloria, Glodok, Jl. Pintu Besar Selatan III No.4-6, RT.7/RW.6, Pinangsia, Kec. Taman Sari, Kota Jakarta Barat, Daerah Khusus Ibukota Jakarta
Phone: +62-216928296
Open: 6.30 – 00.30 (Every day)
Website: http://www.kopiestakkie.com/
Which food are you most keen on tasting? Have you tried any of the restaurants in this list? Tell us your experience and opinion in the comments section below!