Indonesia has been entering the era of fast internet connection. Based on the report by Akamai, the speed of internet in Indonesia is at 93rd place in Asia Pacific. With the numbers of internet service providers (ISPs) who provide services with the latest technologies, now you have more options to choose the best ISP for your home.
From the price, quality, technology, and customer service, these ISPs have their own excellences. Here are the best ISPs in Indonesia for your reference:
Biznet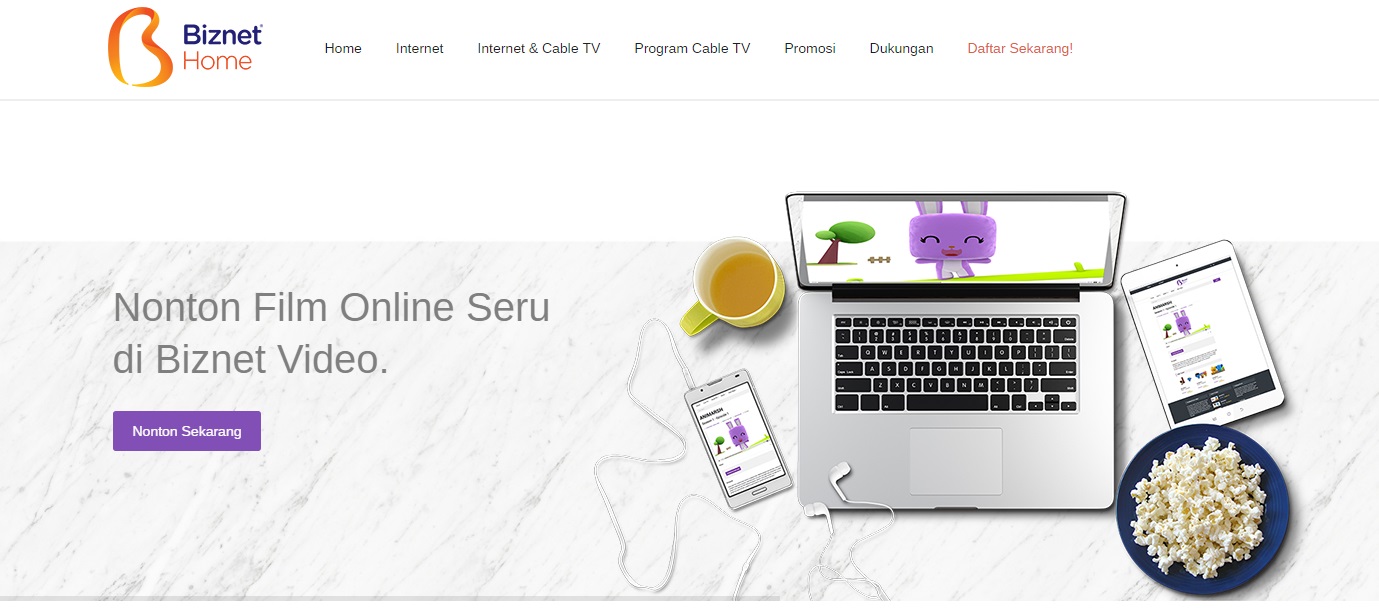 Biznet Home is a rebranding service from Max3. It offers internet service package that is combined with HD cable TV service. The fiber optics internet service from Biznet has been reached 70 cities in Java, Bali, and Sumatera, with maximum speed up to 100 Mbps. For more info about the package, click here.
Contact: 021-57981788
Firstmedia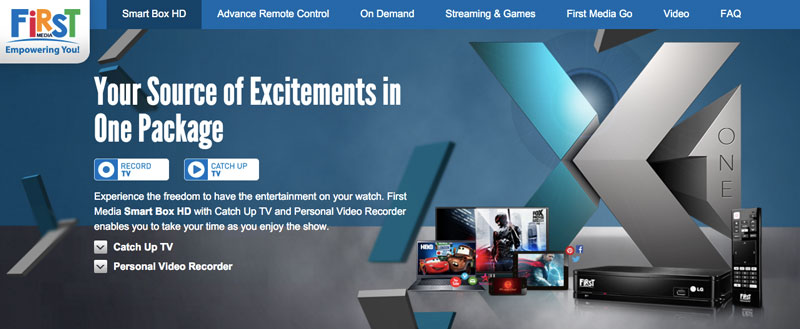 On September 2013, Firstmedia was the first internet provider in Indonesia that provided internet speed up to 100 Mbps. With fiber-coaxical hybrid technology—a technology that combines fiber optics wires with satellite antenna technology, Firstmedia promised a stable data connection for your daily use.
Contact: 021-5278811
IndiHome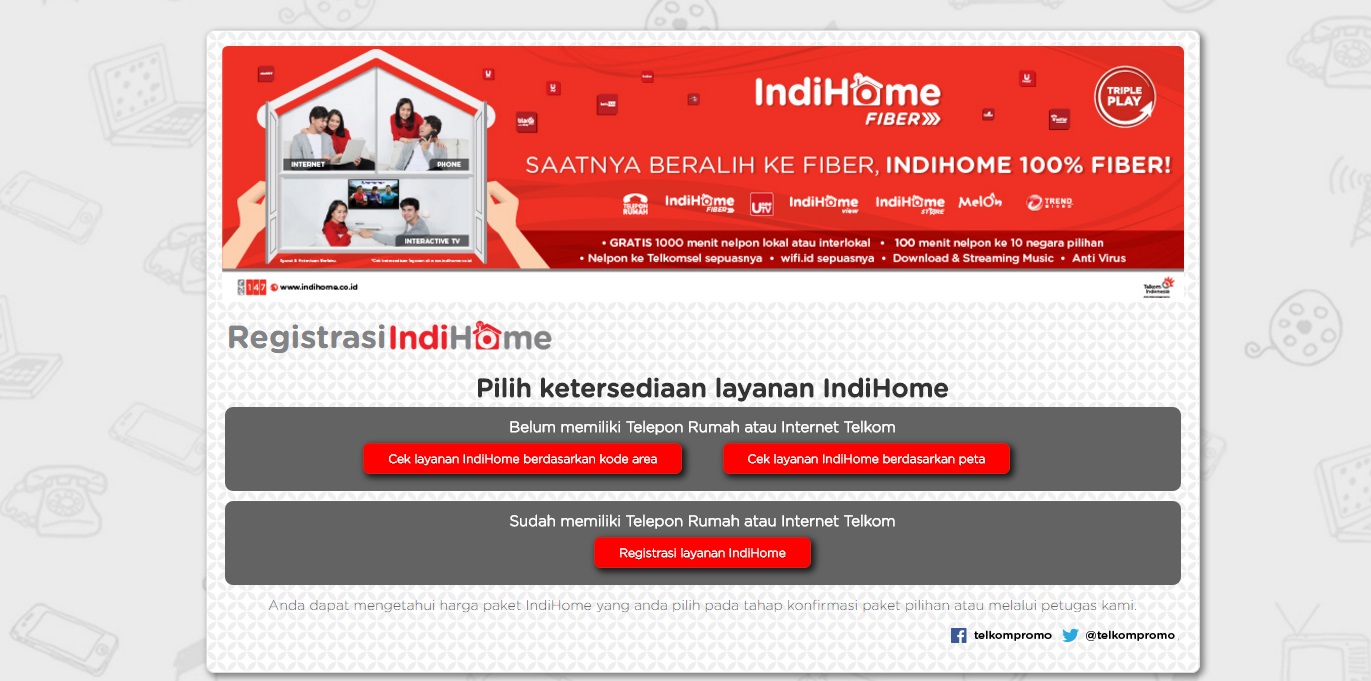 IndiHome is an ISP from state-owned telecommunication company Telkom. IndiHome claims that they can provide more stable internet connection with fiber optics technology. Click here for more information.
Contact: 147 or area code+147 from mobile phone
Indosat Ooredoo GIG

Launched in February 2016, GIG, which is an internet broadband service from cellular operator Indosat Ooredoo, offers up to 1 Gbps internet speed. The speed is gained with FTTH (fiber to the home) technology that they own. Currently, GIG targets housing and apartment sectors in Jabodetabek, Bandung, Surabaya, Semarang, and Yogyakarta. For plans and pricing, click here.
Contact: 021 3000 8888
MNC Play Media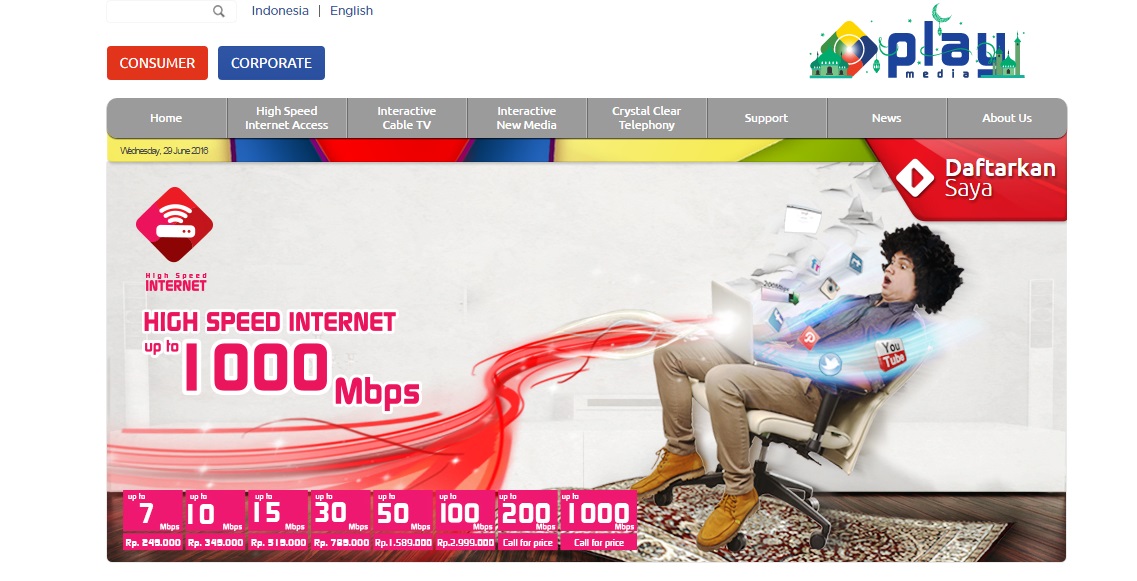 Collaborating with ZTE, MNC Play Media offers internet access with up to 200Mbps speed that is backed up with FTTH technology. With this technology, MNC Media Play can connect at least two million subscribers in 10 big cities in Indonesia with special fiber optics wires. Check their offerings here.
Contact: 021-1500121
MyRepublic
Previously known as Innovative Indonesia, people were quite surprised with the price offered by MyRepublic. When it was launched, MyRepublic, which uses FTTH technology, offered four package options with speed from 50Mbps to 300Mbps—all with lower prices than other ISPs. Check the services and packages here.
Contact: 021-1500818