Indonesia's average Internet connection speed is almost the lowest compared to more than 40 other countries. Based on research released by Hootsuite, in January 2020, Indonesia's internet speed averaged only 20.1 Mbps or far below the global average of 73.6 Mbps.
From the price, quality, technology, and customer service, here are the best ISPs in Indonesia for your reference:
Biznet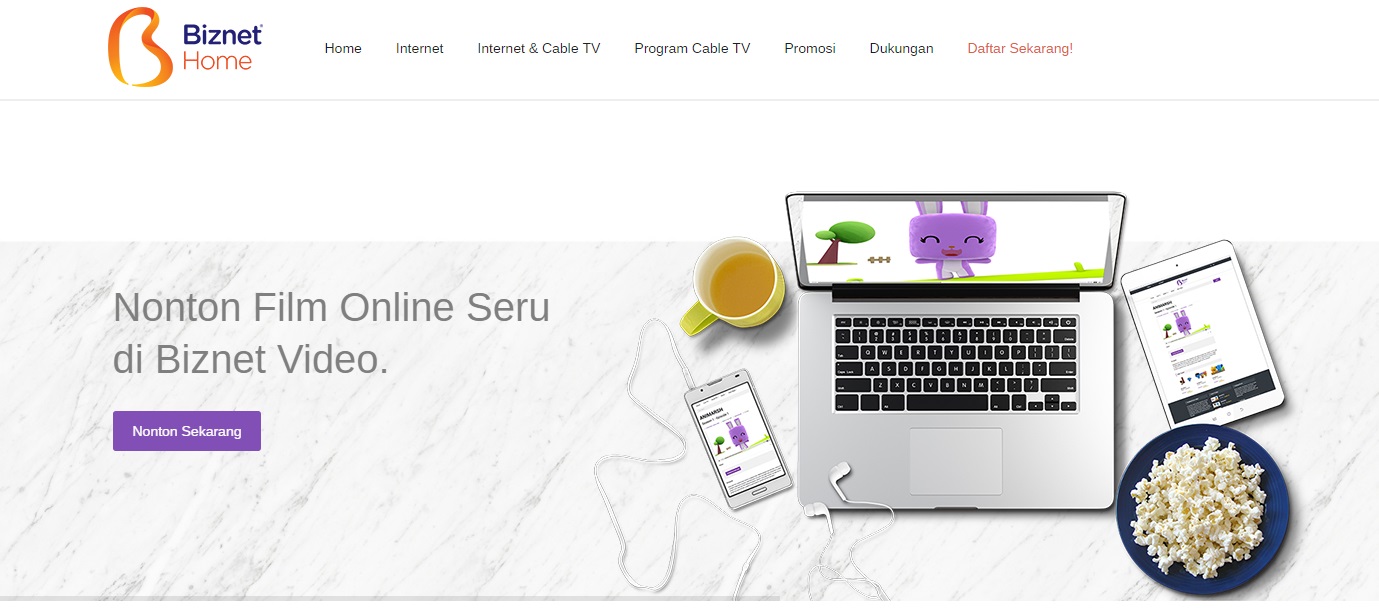 Biznet Home is a rebranding service from Max3. It offers internet service package that is combined with HD cable TV service. The fiber optics internet service from Biznet has been reached 70 cities in Java, Bali, and Sumatera, with maximum speed up to 150 Mbps. For more info about the package, click here.
Contact Center: 1500933
Phone: +62-21-57981788
Website: https://www.biznethome.net/en
Email: home_care@biznetnetworks.com
Firstmedia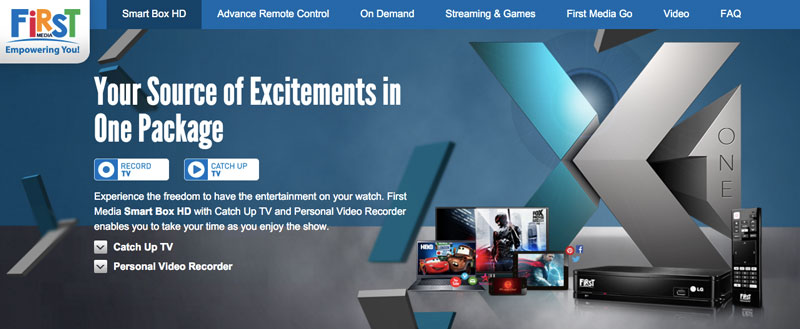 On September 2013, Firstmedia was the first internet provider in Indonesia that provided internet speed up to 300 Mbps. With fiber-coaxical hybrid technology—a technology that combines fiber optics wires with satellite antenna technology, Firstmedia promised a stable data connection for your daily use.
Contact Center: 1500 595/(021) 2559 6595
Contact Center (to subscribe): 1500 290/(021) 2559 6688
Website: https://www.firstmedia.com/
IndiHome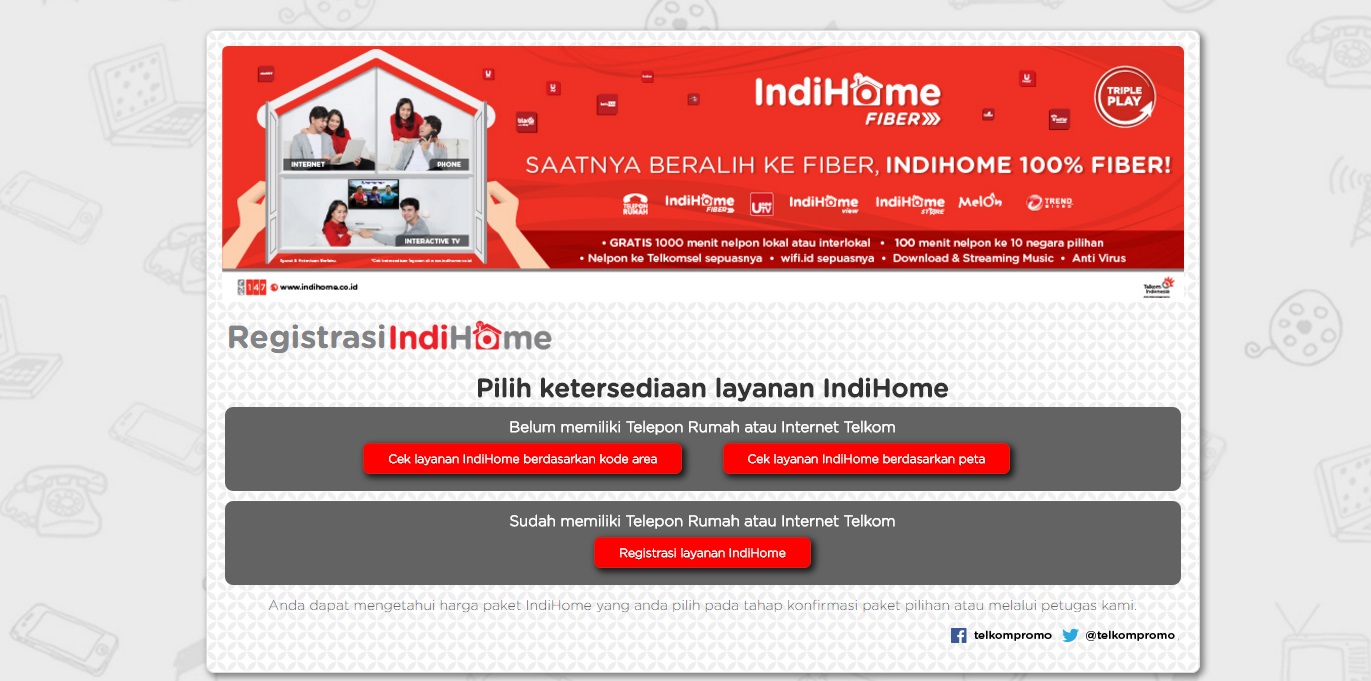 IndiHome is an ISP from state-owned telecommunication company Telkom. IndiHome claims that they can provide more stable internet connection with fiber optics technology. Click here for more information.
Contact: 147 or area code+147 from mobile phone
Website: https://indihome.co.id/
Email: customercare@telkom.co.id
Indosat Ooredoo GIG

Launched in February 2016, GIG, which is an internet broadband service from cellular operator Indosat Ooredoo, offers up to 1 Gbps internet speed. The speed is gained with FTTH (fiber to the home) technology that they own. Currently, GIG targets housing and apartment sectors in Jabodetabek, Bandung, Surabaya, Semarang, and Yogyakarta. For plans and pricing, click here.
Contact: 021 3000 8888
WhatsApp: (+62) 8588 0006 919
Website: https://gig.id/hello
Email: cs@gig.id
MNC Play Media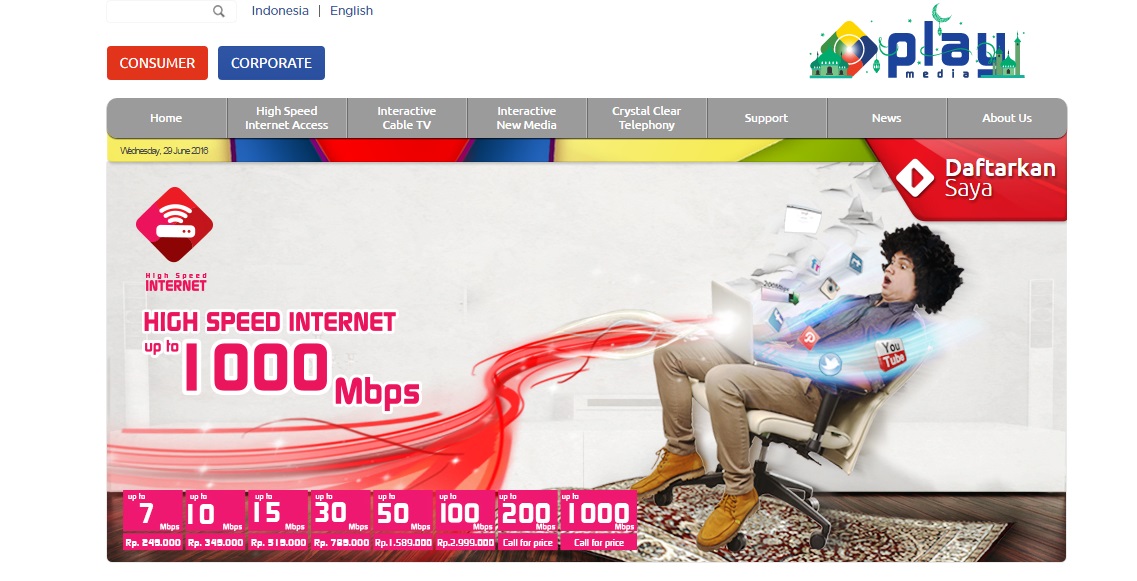 Collaborating with ZTE, MNC Play Media offers internet access with up to 200Mbps speed that is backed up with FTTH technology. With this technology, MNC Media Play can connect at least two million subscribers in 10 big cities in Indonesia with special fiber optics wires. They have three categories to offer based on the needs of their consumers, which includes Residential, SOHO and Corporate.
Contact: 021-1500121
Website: https://www.mncplay.id/en/
MyRepublic
Previously known as Innovative Indonesia, people were quite surprised with the price offered by MyRepublic. When it was launched, MyRepublic, which uses FTTH technology, offered four package options with speed from 50Mbps to 300Mbps—all with lower prices than other ISPs. Products they offer include Ultra Fast Fiber Internet, Interactive Cable TV and Business SME.
Contact: 021-1500818
Telegram: @myrepublicidbot
Whatsapp: 08898 1500818
Website: https://myrepublic.co.id/
Oxygen
Moratelindo provides an internet network that is distributed by the Oxygen.id network. There are four service packages offered by Oxygen, including Stream, Zoom, Power and Sporty. Oxygen also offers services for apartments and malls. Each service sub-package is offered at various prices, starting from IDR 306,000 per month, including 10% VAT fee and administration fee. Meanwhile, the coverage area is still in the areas of Bandung, Bekasi, Bogor, Denpasar, Depok, Jakarta, Medan, Palembang, Pangkal Pinang, Pekalongan, Serang, Surabaya, Tangerang and South Tangerang.
Phone: 5055 1155
Website: http://home.oxygen.id/
CBN
CBN is considered to be one of the best internet provider that uses fiber optic network for its services. You will be able to enjoy Fiber 20 at a price of 299,000 IDR per month (one of the cheapest services around) with speeds up to 30 MBPS and Family Time TV on Dens.TV + Mobile. For coverage area, CBN serves in the Greater Jakarta, Bandung, Cirebon, Medan, Palembang, Surabaya, Jember, Kediri, Madiun, Malang, Sidoarjo, Semarang and Bali areas.
Phone: 021 – 29964900
Website: https://cbn.id/
Transvision

Transvision not only provides pay TV services, but is also offers one of the best internet provider services today. There are a total of four service packages, with the cheapest package priced at 269,000 IDR per month with speeds up to 30 MBPS for three to five devices and also cable television service with 67 channels. Java and Sumatra are the only available coverage areas so far.
Groovy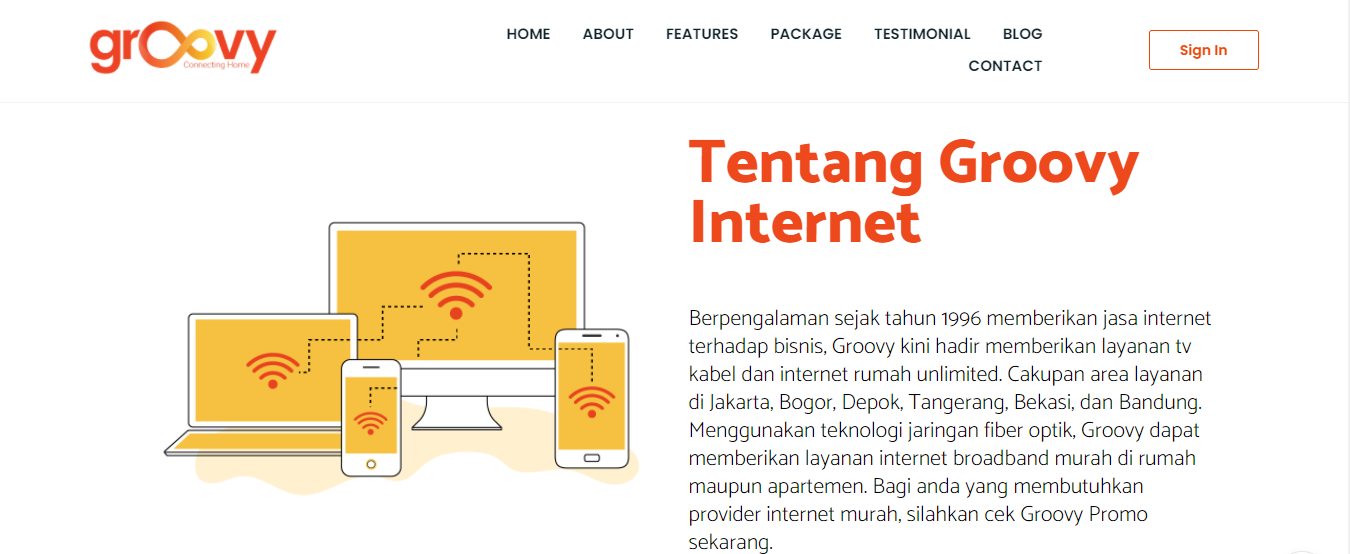 Groovy is an unlimited home internet service which uses fiber optic network in Jakarta, Bogor, Depok, Tangerang, Bekasi, and Bandung areas. This service uses the FO cable directly to the user's home, so that the bandwidth received is greater and in accordance with what is being promoted. There are a variety of packages that can be tailored to the needs of the Indonesian people. One of it is Unlimited Speed, which provides unlimited internet service speeds.
Phone: (021) 3970-2368
Website: https://groovy.id/
Email: cs@groovy.id
XL Home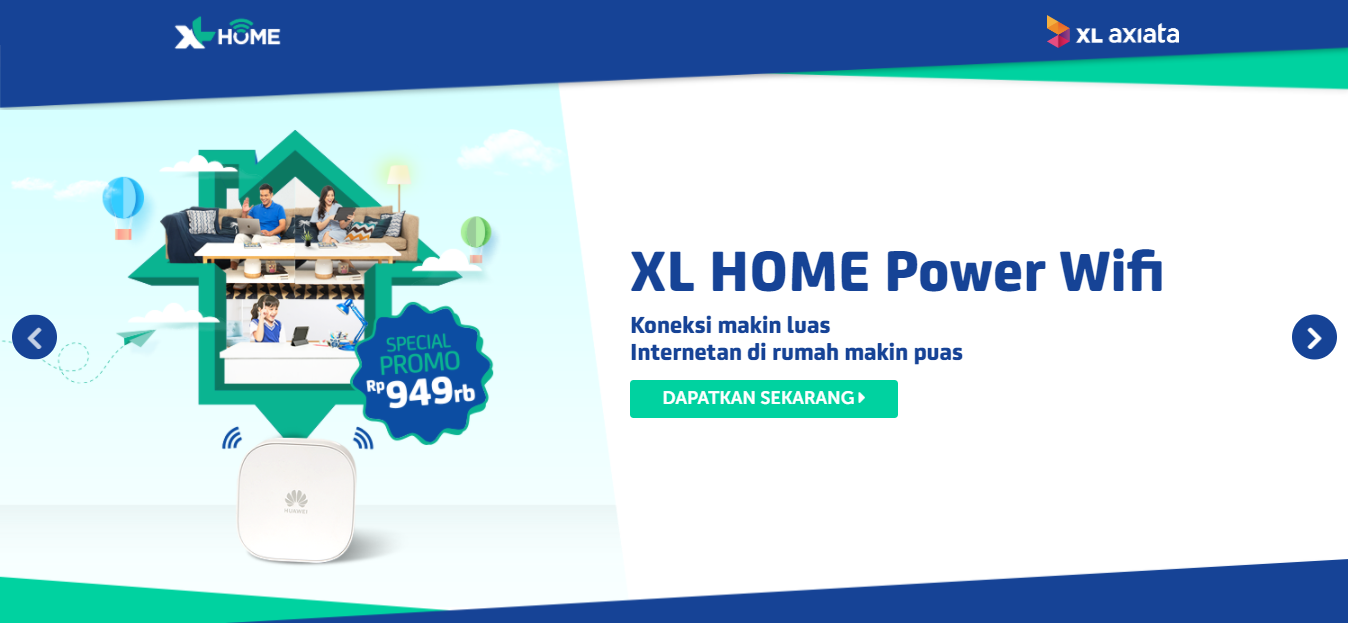 XL Home is one of the cheapest WiFi internet package from a leading provider in Indonesia. Not only is it cheap, but the quality of the internet network from XL is also high. It offers internet network at home, offering a wide selection of service packages. Packages vary from Family, Super Users to Ultimate. Users will have to pay Rp349,000 for Family, Rp 499,000 for Super Users and Rp 999,000 for Ultimate package. Along with the packages, users will be provided with 100% fiber optic, free streaming, fast-paced internet with no limit of quota. Installation, rent of router and rent of entertainment box is free.
Phone: 08170123442
Website: https://xlhome.co.id/
Email: xlhomecs@xl.co.id