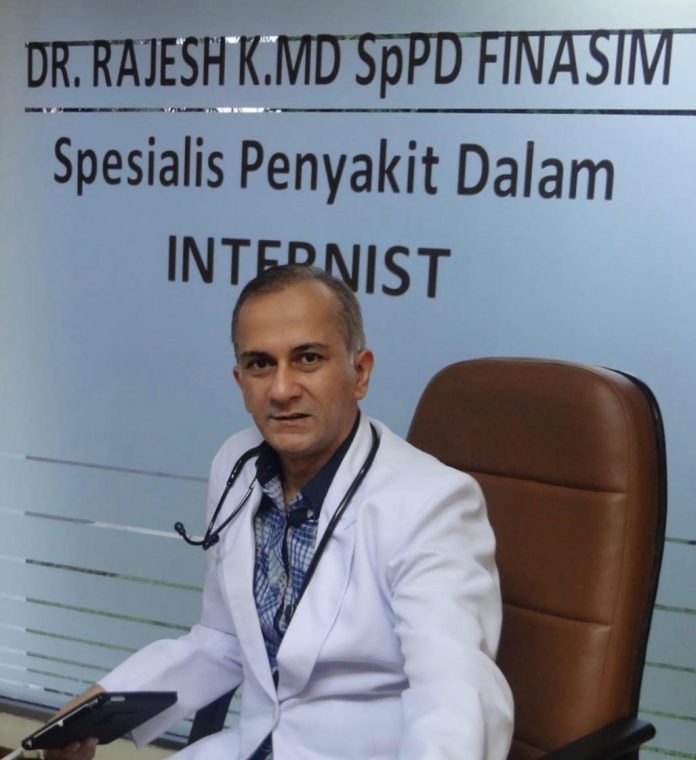 Consult with Dr Rajesh Kalwani in Indonesia Online – Getting quality medical care has never been more convenient. Consult doctor without stepping out of home. No more queues and commute.
In just 3 easy steps to medical care:
Step 1: Register for Online Consultation
Step 2: Pay for the Consultation
Step 3: Consultation via video call as per your time slot
Dr Rajesh Kalwani is an Internist – Hematologist – Oncologist.
He has been practicing for over 20 years in Jakarta, in private hospitals and clinics.
Active in various medical associations and has spoken at various national and international medical conferences.
Online consultation fee: IDR 350,000/15 minutes
Register for appointment with Dr Rajesh Kalwani below. He is available Mon – Fri from 4pm – 6pm.
Online Consultation with Dr Rajesh Kalwani - Internist, Hematologist & Oncologist
Other doctors you can consult here >>