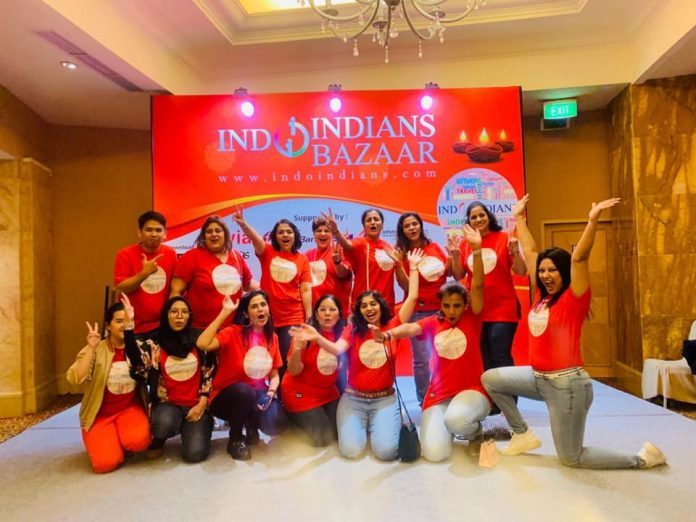 Seeking 10 Volunteers to be crew at the ASEAN-India Bazaar Sunday 22 Oct 2023 at The Westin Hotel, Jakarta
 ASEAN-India Bazaar, Food Court & Art Exhibition

 Sunday, 22 October 2023

 10.00 – 20.00 WIB

 The Westin Hotel, Kuningan, Jakarta
An event many shoppers look forward to is the Diwali Shopping Fiesta & Food Court. As always it is going to be a lively, culturally-rich experience and the perfect opportunity for the volunteers to make new cross-cultural connections by promoting intercultural respect and understanding.
Volunteers are at the very core of why the bazaar is so successful. It is a great way to connect with a larger network. Moreover, by helping others in your community, you are making it a better, friendlier place to live.
To keep the event successful, crew are needed in a variety of areas, which include
Shifts for crew are usually 8 hours.
Helping vendors with setup
Support vendors on the sales floor
Event Registration and Ticket sales
Support visitors with directions
Activity booth manager
Support organizer
Although volunteering as crew normally comes without payment, the Indoindians is providing several incentives to encourage people to help.
All volunteers get a letter of appreciation and the opportunity to pre-shop in the morning before the doors open to the community
Indoindians T-shirts are provided to each volunteer to wear during the Indoindians bazaar
Certificates of appreciation is issued to each volunteer
Packed lunch box is provided to each volunteer at the event. Also, a lounge is setup for tea/coffee and snacks.
Have FUN!
Bazaar Crew Registration
Please fill out the following form and we will follow up with you. Thank you for volunteering with us!
For any further queries email event@indoindians.com or WA +6282210008272
About Indoindians Bazaar 
An opportunity to bring under one roof buyers and sellers for a day of shopping, friendship and fun while connecting the Indian diaspora with the other expat and local communities in Jakarta.
Featuring
Apparel
Fashion & jewelry
Household products
Handicrafts
Food products
Education
And much more
Also an opportunity for service providers to promote themselves at the event.
Event Date and timing: Indoindians Bazaar – Sunday 22nd October, 2023, 10:00am to 8:00pm
Venue: Hotel Westin, Jakarta
It is expected that over 2000 people will visit the event from the Indoindians community, various expat groups and local Indonesians
With many online and offline events successfully delivered, this will be the 6th Indoindians bazaar to showcase, promote and sell vendor products and services.
About Indoindians
To connect, support and engage the Indian Diaspora in Indonesia as well as people of Indonesia with an interest in India – the Indoindians community.
It provides a versatile, interactive medium for marketing and advertising your products and at the same time making your services available to our target audience. This is a community initiative by PT Infotech Solutions based in Jakarta.
At a Glance:
100,000 unique visitors/month
20,000 newsletter subscribers
20,000 followers on Social Media
300 city networks for gift delivery network across India & Indonesia
21 years online